The suggestions mentioned in the comments on the original page have been taken into account.
1. Added coloring of the histogram bars relative to the previous bar.
2. The FastEMABuffer and SlowEMABuffer values are multiplied by 100. The comment author claims that it facilitates the interpretation of the signals. Although it is already perfectly clear with bar coloring.
Author:
The original indicator has been posted by Collector.
The full description can be found on the page of the original.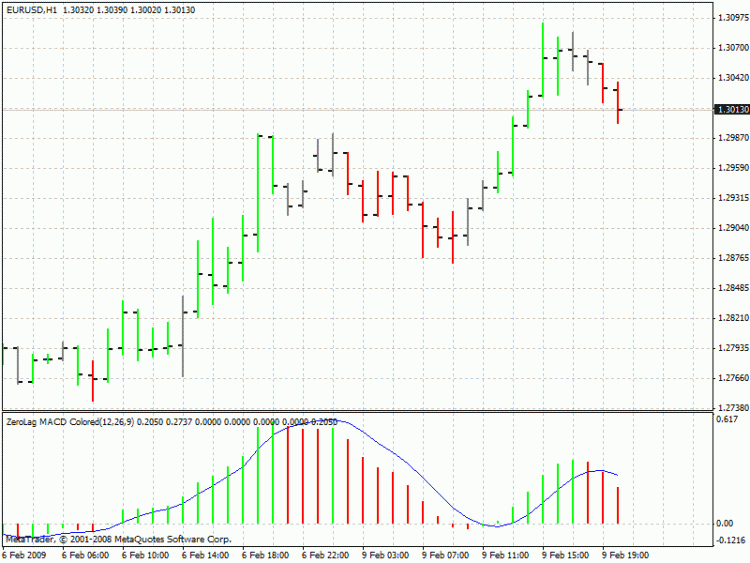 ZeroLag MACD Colored (which is in a separate indicator window)