The author of the idea: ITM7 (inspired by Requests & Ideas (MQL5 only!))
MQL5 code author: Vladimir Karputov.
Added:
The call to iMA has been replaced by a call to iCustom Custom Moving Average Input Color. In the tester (in the visual mode) or when attached to a chart, the EA visualizes the Moving Average indicators in different colors: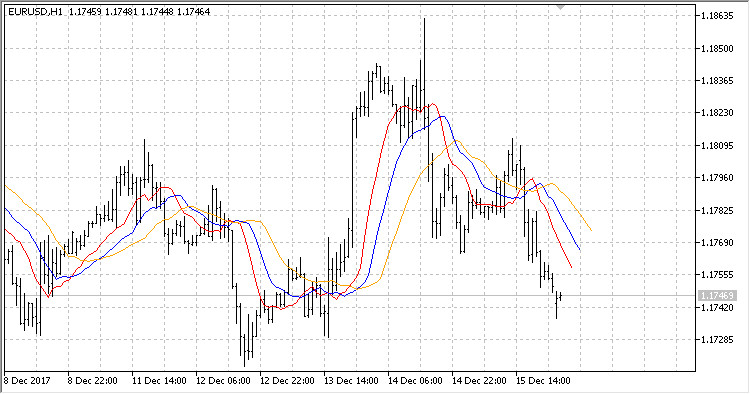 Crossover of two iMAs (Moving Averages), one more iMA (Moving Average) is used as the filter.
Position Lot calculation: manually or risk percent of balance.
Trading method: Stop, Market or Limit orders. The EA also sets Stop Loss, Take Profit, Trailing Stop.
Input parameters: (additions are highlighted)
"Parameters of the first Moving Average"

Period of the first Moving Average
Shift of the first Moving Average
Method of the first Moving Average
Color of the first Moving Average

"Parameters of the second Moving Average"

Period of the second Moving Average
Shift of the second Moving Average
Method of the second Moving Average
Color of the second Moving Average

"Parameters of the Third Moving Average"

Third indicator Moving Average - filter
Period of the third Moving Average
Shift of the third Moving Average
Method of the third Moving Average
Color of the third Moving Average

"Parameters of Money Management"

true -> lot is manual, false -> percentage of risk from balance
Lots (use only if lot size is manual)

"Parameters of trading"

Risk in percent for a deal from balance
(in pips) <0 -> Stop orders, =0 -> Market, >0 -> Limit orders
Stop Loss (in pips)
Take Profit (in pips)
Trailing Stop ("0" -> not trailing)
Trailing Step (use if Trailing Stop >0)
Magic number
Slippage