ADXm (vhf adaptive) – indicator for MetaTrader 5
Platform: Metatrader5
Currency pairs: Any pairs, indices and metals
Trading Time: Around the clock
Version of ADXm that can be calculated using vhf (vertical/horizontal filter) for adapting the calculation period instead of having only fixed period.
---
In order to see the effects of adapting, longer periods are advised ‌(shorter periods have very little benefit of any kind of adapting). That way on a longer periods it can "react" to sudden market volatility or it can keep to float in the direction of the trend if the vhf adapting "decides" so. In any case, some experimenting with parameters and usage is advised.
‌
‌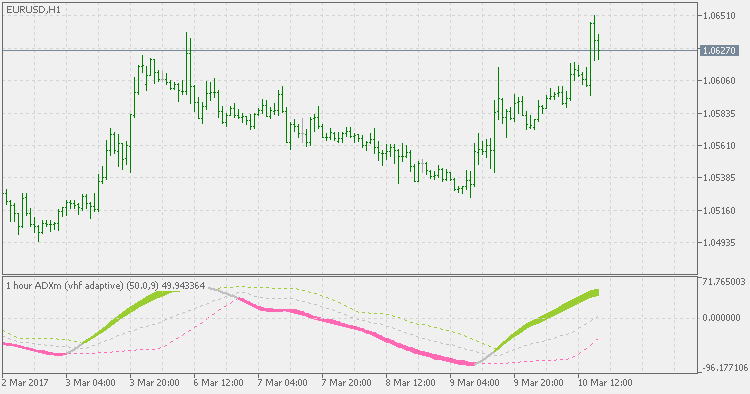 How to install MT5 indicator?
1. On the desktop, double-click to open the MT45 trading platform software you installed.
2. Click on "File" in the upper left corner – "Open Data Folder", double-click the MQL5 folder, and double-click the Indicators folder
3. Copy the metrics you need to install to the Indicators folder
4. Open MT5, find "Navigator" in the display menu, then click "Technical Indicators" of "Navigator" and right click to refresh, you will see the indicator just copied.
5. In the "Technical Indicators" of "Navigator", find the indicator file just installed, double click or click manually to the chart window