Budak Ubat EA V1.7 $699 Free Download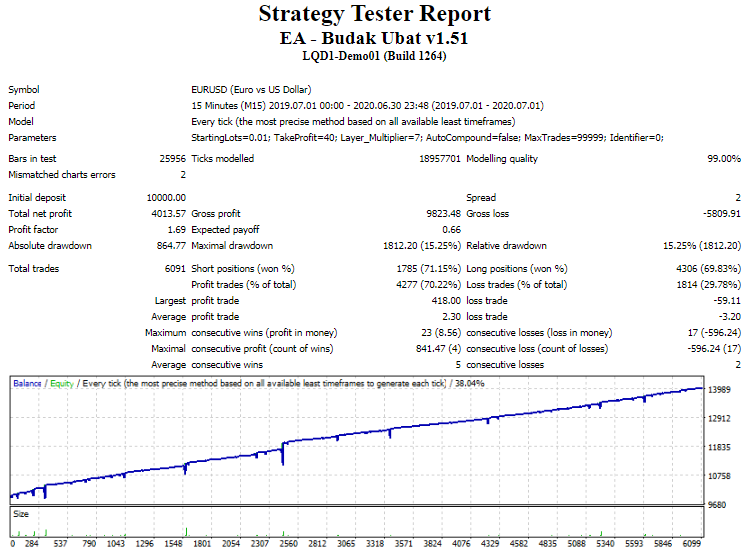 Budak Ubat EA uses a range of indicators, mainly RSI. this is the EA that uses mar, so please use it with caution. But Budak Ubat enables you to change the multiplier parameters so you can lower the level. Thus, you can determine the desired level of risk.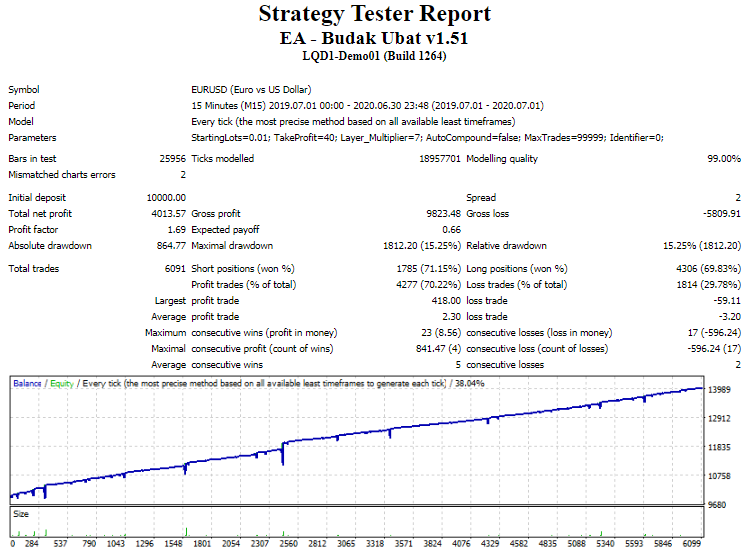 Unlike most other mar, the "this" EA does not place random entries, but relies on market movements with RSI > 50. If the market moves in the opposite direction after the first entry, the next entry will be multiplied by the multiplier.
Recommended recommendations
Optimal M15 time range
Recommended on EURUSD, USDJPY, GBPUSD, and EURJPY (preferably on EURUSD)