Corr RSI – indicator for MetaTrader 5
Platform: Metatrader5
Currency pairs: Any pairs, indices and metals
Trading Time: Around the clock
This is the "corrected" version of RSI. It can calculate the usual 7 types of RSI :
Cuttler's RSI
Ehlers' smoothed RSI
Harris' RSI
Rapid RSI
RSI
RSX
Slow RSI
You
can turn the "correcting" on or off (using the "correction" period).
Also, 4 types of color/trend/state changes are available. It is similar to step rsi but it should not be mixed with it. They are completely different indicators. A usual, you can turn the "correction" on and off and you can chose the criteria for "trend" or over bought / over sold finding out based on:
on slope change
on outer levels cross
on middle level ("fake zero line") cross
or on original rsi value cross (in which case rsi is used as a sort of a signal line)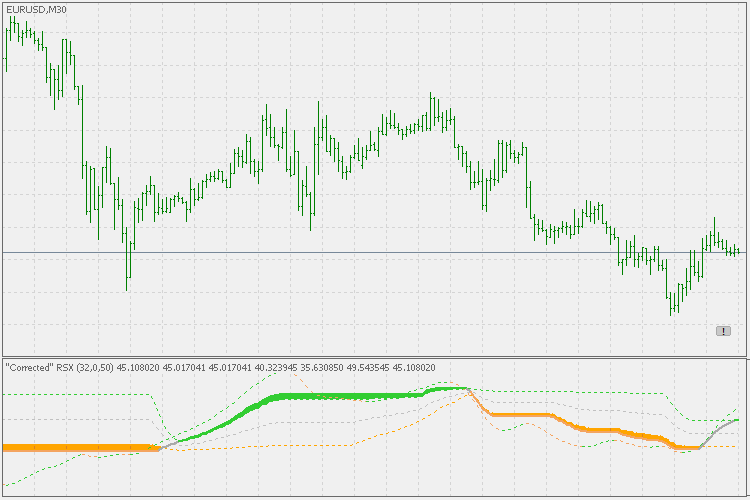 The usual parameters experimenting is advised. The above example on a larger scale: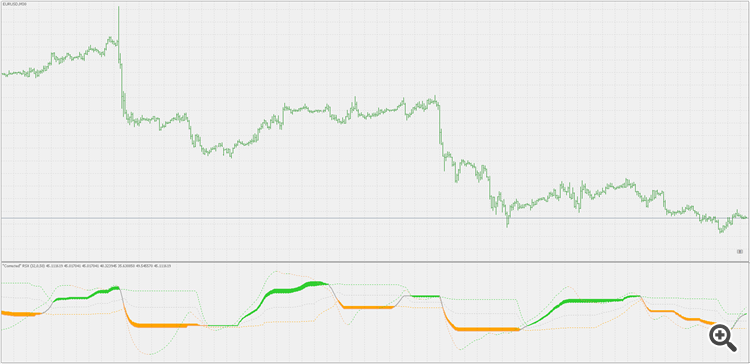 How to install MT5 indicator?
1. On the desktop, double-click to open the MT45 trading platform software you installed.
2. Click on "File" in the upper left corner – "Open Data Folder", double-click the MQL5 folder, and double-click the Indicators folder
3. Copy the metrics you need to install to the Indicators folder
4. Open MT5, find "Navigator" in the display menu, then click "Technical Indicators" of "Navigator" and right click to refresh, you will see the indicator just copied.
5. In the "Technical Indicators" of "Navigator", find the indicator file just installed, double click or click manually to the chart window