Detrended Price Oscillator – indicator for MetaTrader 4
Platform: Metatrader4
Currency pairs: Any pairs, indices and metals
Trading Time: Around the clock
The Detrendeded Price Oscillator (DPO) indicator looks like a moving average because it filters the directivity (trend) in the price values in the same manner, it allows to determine the circularity easier. The indicator determines the circularity by drawing the moving avarage in the form of a straight horizontal line and then plaсing the price values along this line according to their ratio to the moving average.
The Detrended Price Oscillator is calculated by the following formula:
DPO(i) = Close(i) – SMA(i, N)
where N is the period of the moving average.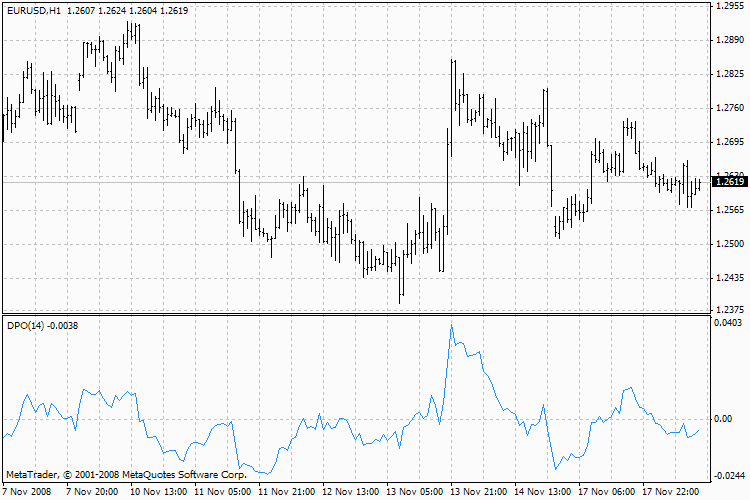 How to install MT4 indicator?
1. On the desktop, double-click to open the MT4 trading platform software you installed.
2. Click on "File" – "Open Data Folder" in the upper left corner, double-click the MQL4 folder, and double-click the Indicators folder
3. Copy the metrics you need to install to the Indicators folder
4. Open MT4, find "Navigator" in the display menu, then click "Technical Indicators" of "Navigator" and right click to refresh, you will see the indicator just copied.
5. In the "Technical Indicators" of "Navigator", find the indicator file just installed, double click or click manually to the chart window