Detrended Synthetic Price (oscillator) – indicator for MetaTrader 5
Platform: Metatrader5
Currency pairs: Any pairs, indices and metals
Trading Time: Around the clock
Detrended Synthetic Price was originally developed by John Ehlers. There
are various ways of using it, but the one I found that they use mostly
(with fixed levels), is very limited in its usage (you have to adjust
the levels for each and every symbol, time frame or any settings of the
parameters).
Discontinued signal lines version seems to be a reasonable choice for the indicator to use instead of those fixed levels.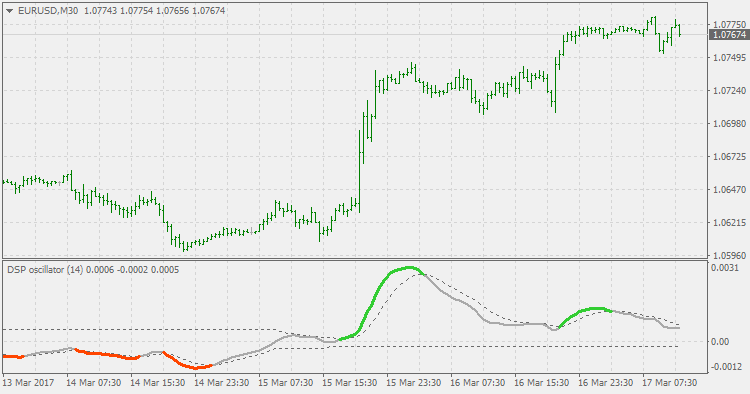 How to install MT5 indicator?
1. On the desktop, double-click to open the MT45 trading platform software you installed.
2. Click on "File" in the upper left corner – "Open Data Folder", double-click the MQL5 folder, and double-click the Indicators folder
3. Copy the metrics you need to install to the Indicators folder
4. Open MT5, find "Navigator" in the display menu, then click "Technical Indicators" of "Navigator" and right click to refresh, you will see the indicator just copied.
5. In the "Technical Indicators" of "Navigator", find the indicator file just installed, double click or click manually to the chart window