Dsl – macd – indicator for MetaTrader 5
Platform: Metatrader5
Currency pairs: Any pairs, indices and metals
Trading Time: Around the clock
MACD is usually calculated with an addition of one signal line
That
is a long used trading system and has it's merits. But that way is
somewhat lacking when it comes to ranging markets (it can not detect
false signals in ranging market)
This version is using dsl
(discontinued signal lines) and instead of using one signal line uses
two. That way it sort of introduces levels as well as signal lines and,
judging from tests, it seems to be better in avoiding false signals and
it can be used in (short term) reversals detection. As usual, testing is
advised before usage.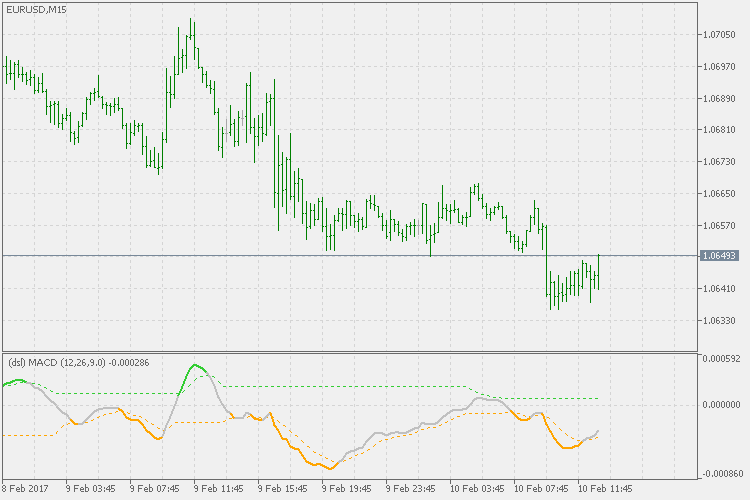 How to install MT5 indicator?
1. On the desktop, double-click to open the MT45 trading platform software you installed.
2. Click on "File" in the upper left corner – "Open Data Folder", double-click the MQL5 folder, and double-click the Indicators folder
3. Copy the metrics you need to install to the Indicators folder
4. Open MT5, find "Navigator" in the display menu, then click "Technical Indicators" of "Navigator" and right click to refresh, you will see the indicator just copied.
5. In the "Technical Indicators" of "Navigator", find the indicator file just installed, double click or click manually to the chart window