EA forex Open lock 5.9.0 -[Worth $299]- Free Download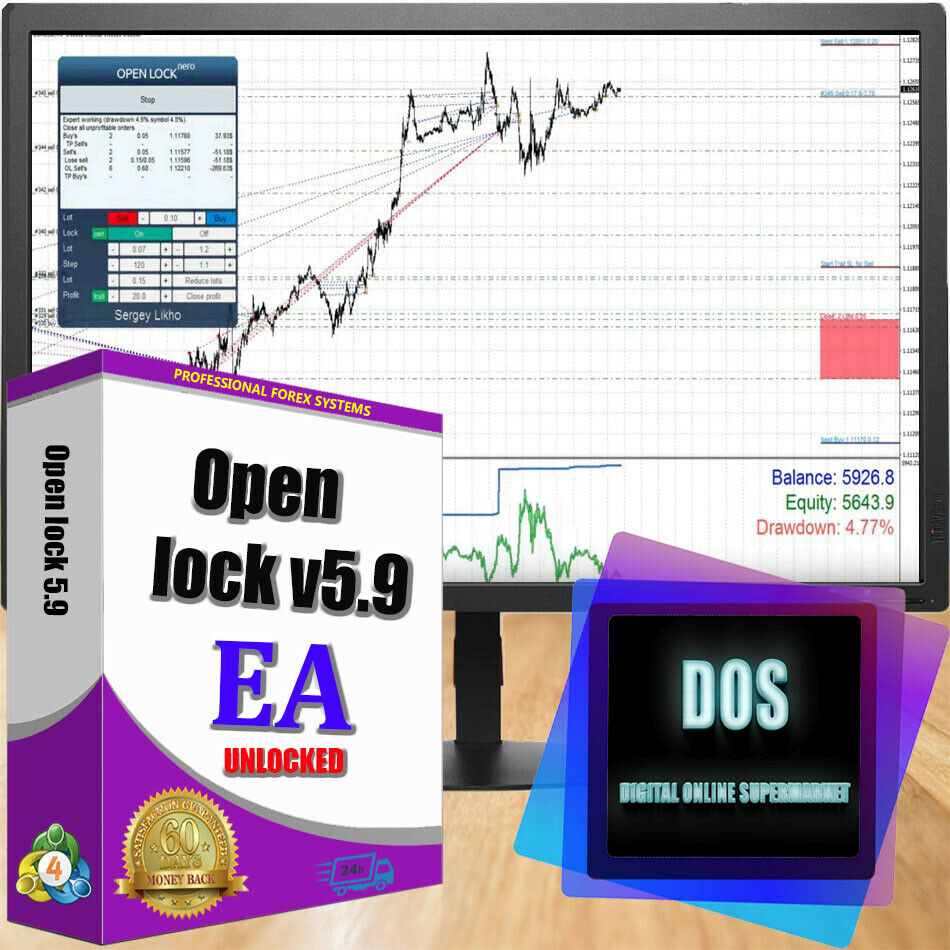 OPEN LOCK
Advisor helps to reduce the drawdown on the account.
For this, the unprofitable transaction is divided into many small parts, each of which is closed by the adviser separately.
Possible work in tandem with other advisers. For example, when your advisor has accumulated a loss, Open Lock can turn it off and take the deal with you.
www.mql5.com/en/market/product/23675
METHODS OF MONEY MANAGEMENT
Locking to prevent an increase in drawdown;
Averaging orders that are necessary to close the loss;
Partial closing to reduce the load on the deposit.
The averaging orders are opened with small lots so as not to burden the deposit.
The profit on these orders is used to partially close the further loss-making positions.
After closing the averaging positions, the adviser aligns the lock.
OPTIONS
Language – the language of the control panel interface
Magic number – unique number of averaging orders. It should not coincide with the magic numbers of other advisors
CONTROL PANEL
Locking – includes full locking of positions on a financial instrument. If 5 lots are opened for Buy, the adviser will open 5 more lots for Sell. Thus, the loss on the account ceases to increase.
Averaging orders

Lot – lot size for the first transaction
Step – distance in pips between orders
Direction – in which direction the averaging orders will open

Closing Orders

The choice of orders , with which the advisor works. You can choose all the orders or some specific one. Only unprofitable orders are displayed in the list
Lot – which lot will be closed from a losing trade. If the parameter is equal to 0.2, and the transaction is opened by lot 1.0, the adviser will close such a transaction in 5 steps
Profit is the minimum profit that should be at the closing of the averaging orders and the part of the loss-making order
The EA removes all SL and TP levels. This is necessary for correct operation.
When specifying the direction of trade, you should set the averaging lot more than the lot you are closing.