EA SWB GRID v5.0+v4.1 – Optimized Version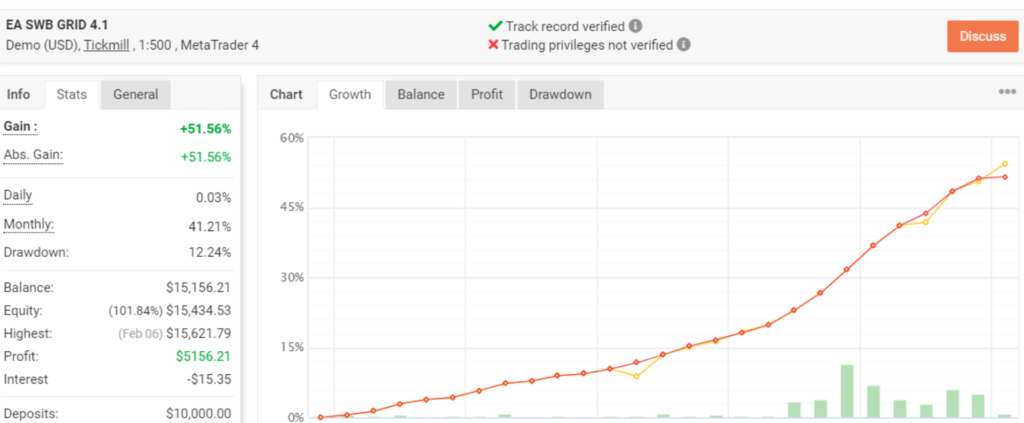 EA SWB GRID v5.0 Description :
Basically this is a martingale EA. It enters trades on the 5 minute eur usd timeframe using Bollinger bands, stoch and rsi to determine entry. It is set to go 10 levels deep at 0.1 lots at 25 pips per lot. This could result in a draw down of over 5K. However it is rare for the euro to move 215 pips without some small retraces of between 10 and 25 pips and this is where the ea can make a profit.
Use on eur usd only. TP is set in money and not pips, in this file it is set at 5 euro.
Suggest you run it in some back tests in the 5 min timeframe and only on eur usd and see if it is a winner and if it can be enhanced in any way.
And of course a big thank you to Totom for creating and sharing this ea. The code is very professional.
Now SWB Grid v4.1 has been upgraded!
From the legendary EA creation of professional programmer Totom Sukopratomo!
Versatile and profitable, if you like gridders you will love this one!
All thanks and credit belongs to Totom Sukopratomo!
Please backtest, forward test, make profits and enjoy!