Exp_ATR_Normalize_Histogram – expert for MetaTrader 5
A trading system based on the signales of indicator ATR_Normalize_Histogram The signal is formed when a bar is closing if the indicator has crossed the overbought/oversold level and got into the relevant extreme zone:
For the generated EA to operate correctly, the compiledATR_Normalize_Histogram.ex5 indicator file must be in the <terminal_data_directory>\MQL5\Indicators folder.
Note that library file TradeAlgorithms.mqh is designed for using EAs with the brokers that offer a nonzero spread and a possibility to set Stop Loss and Take Profit simultaneously with opening a position. You can download the other versions of this library at Trade Algorithms.
The EA default input parameters were used in tests below. Stop Loss and Take Profit were not used in testing.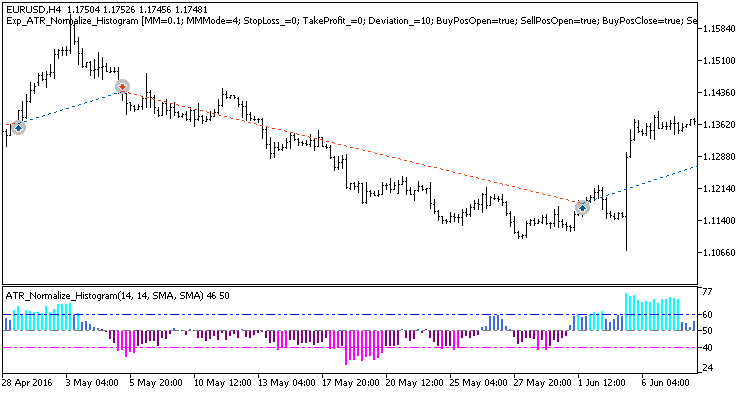 Fig. 1. Example trades on the chart
Testing results EURUSD H4 over the year 2016: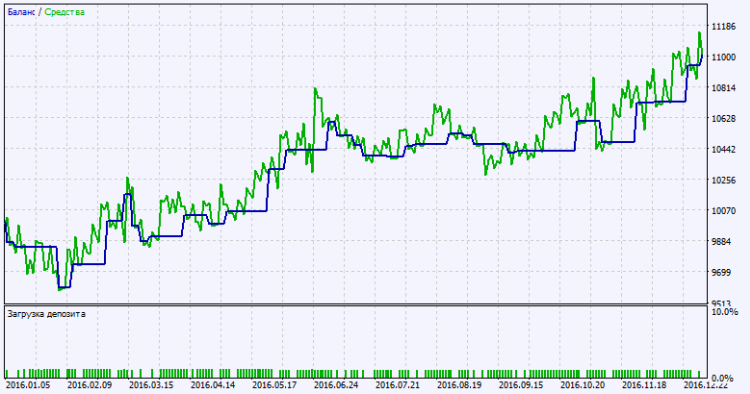 Fig. 2. Testing results chart