GAPO – indicator for MetaTrader 5
GAPO (Gopalakrishnan Range Index Oscillator) assesses quantitatively the volatility of an instrument, based on the trading range logarithm over an N-day period of time.
It is computed during the specified time interval (5 days by default), using the price action only.
It was developed by Jayanthi Gopalakrishnan to measure the dynamic nature of financial markets, based on works by Mandelbrot.
It has one input parameter:
Period – calculation period.
Calculations:
GAPO[i] = Log(Max-Min)/Log(Period)
where:
Max, Min are the highest and the lowest price within the specified interval (Period).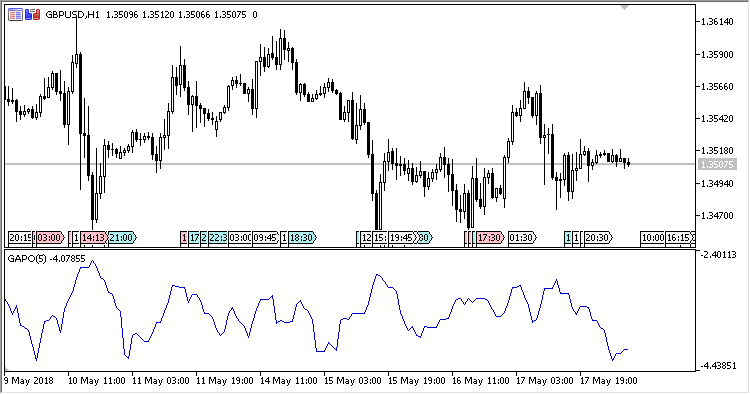 [sociallocker][url href=https://www.fx141.com/wp-content/uploads/2018/08/yhncnboalal.zip]DOWNLOAD TRADING SYSTEM[/url][/sociallocker]