Harmonic Pattern Finder V2 – indicator for MetaTrader 5
Platform: Metatrader5
Currency pairs: Any pairs, indices and metals
Trading Time: Around the clock
Harmonic patterns are a class of chart patterns based on 5 price extrema and constraints on the relations and proportions between these. As these constraints and ratios are difficult to verify by visual estimation, computerized measuring tools are essential for trading harmonic patterns. This is the second version of the popular Harmonic Pattern Finder indicator to automatically find harmonic patterns. It has several improvements over the previous version, and is fast and easy to use:
More than 50 new patterns.
More appealing visualization and styling.
A better matching algorithm allowing to find emerging patterns analytically.
Display of potential reversal zone (P.R.Z.), pattern names, as well as point labeling.
Several possibilities for ZigZag selection in the inputs.
Installation:
The Harmonic Pattern Finder uses a zigzag indicator in order to extract peaks and troughs, and cannot run without at least one zigzag indicator properly installed in the "Indicators/Downloads" directory. The used ZigZags are:
Fast ZigZag

Professional ZigZag (which requires the alexstal_outsidebar.mqh to be placed in the "Include" directory)

Swingchart
If you have already downloaded these zigzag indicators previously there should be no need to reinstall them, otherwise they are also included with this download.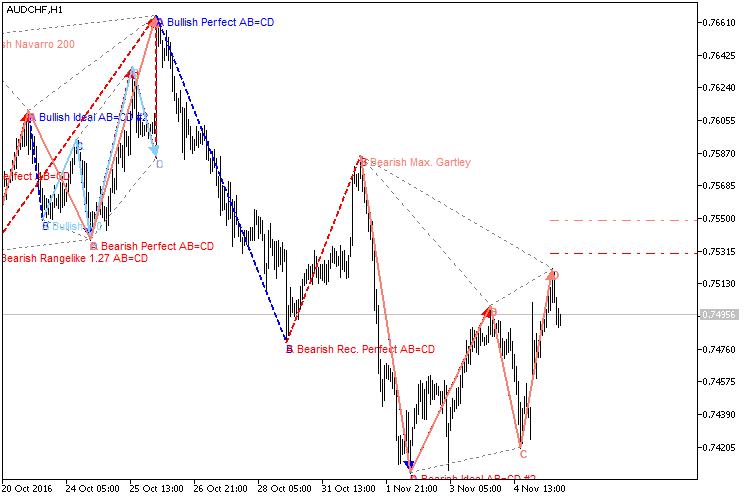 Fig. 1: End of the P.R.Z. shown as lines. This allows to assess the risk before trading.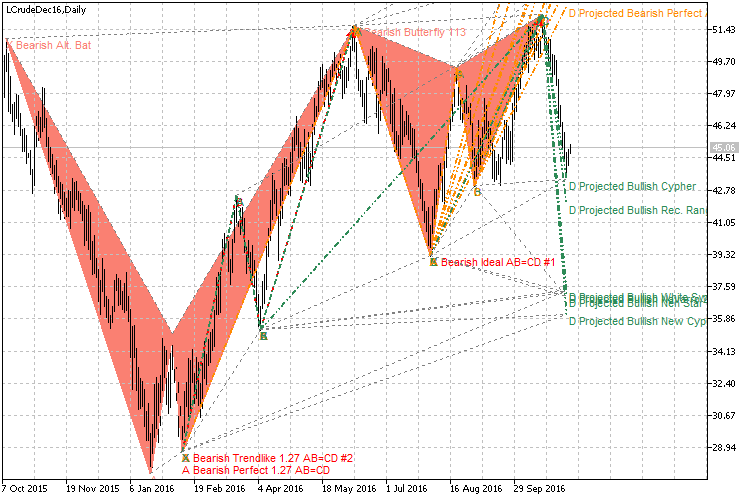 Fig. 2: Patterns can be filled, and emerging patterns shown. This allows to anticipate a trade opportunity in advance.
Authors:
This indicator is a joint work between Andre Enger and David Gadelha
How to install MT5 indicator?
1. On the desktop, double-click to open the MT45 trading platform software you installed.
2. Click on "File" in the upper left corner – "Open Data Folder", double-click the MQL5 folder, and double-click the Indicators folder
3. Copy the metrics you need to install to the Indicators folder
4. Open MT5, find "Navigator" in the display menu, then click "Technical Indicators" of "Navigator" and right click to refresh, you will see the indicator just copied.
5. In the "Technical Indicators" of "Navigator", find the indicator file just installed, double click or click manually to the chart window