Maksigen channels – 2 – indicator for MetaTrader 5
Platform: Metatrader5
Currency pairs: Any pairs, indices and metals
Trading Time: Around the clock
There is already a version of maksigen channels for MetaTrader 5 (here : https://www.mql5.com/en/code/2073 ), but there are some minor issues, and there was some room for extending the indicator …
---
In order to keep this useful indicator in current, it has been re-coded (to metatrader 5 ways) and in this version some issues with time limits, that the existing version had, are solved, and now it works correctly (time limits are as they should be). High and low values are – since time limits are solved, also correct. And, as a plus, this version looks much more like channels then the original version.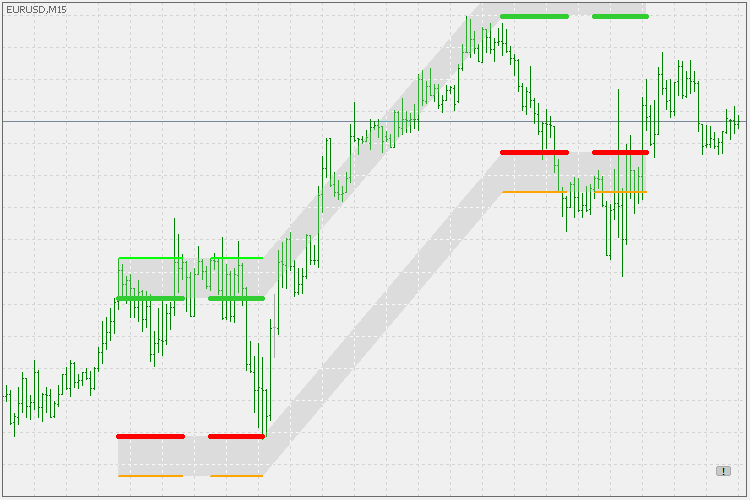 PS: to turn the channels display off, set the color for area 1 and area 2 to none
How to install MT5 indicator?
1. On the desktop, double-click to open the MT45 trading platform software you installed.
2. Click on "File" in the upper left corner – "Open Data Folder", double-click the MQL5 folder, and double-click the Indicators folder
3. Copy the metrics you need to install to the Indicators folder
4. Open MT5, find "Navigator" in the display menu, then click "Technical Indicators" of "Navigator" and right click to refresh, you will see the indicator just copied.
5. In the "Technical Indicators" of "Navigator", find the indicator file just installed, double click or click manually to the chart window