Period_Converter_MN – indicator for MetaTrader 4
Platform: Metatrader4
Currency pairs: Any pairs, indices and metals
Trading Time: Around the clock
MT4 has some limitations concerining the displaying of the periods charts that are older than monthly.
As far as some people wish to see the larger periods (for example, half-yearly or yearly), I developed the indicator that allows to do it.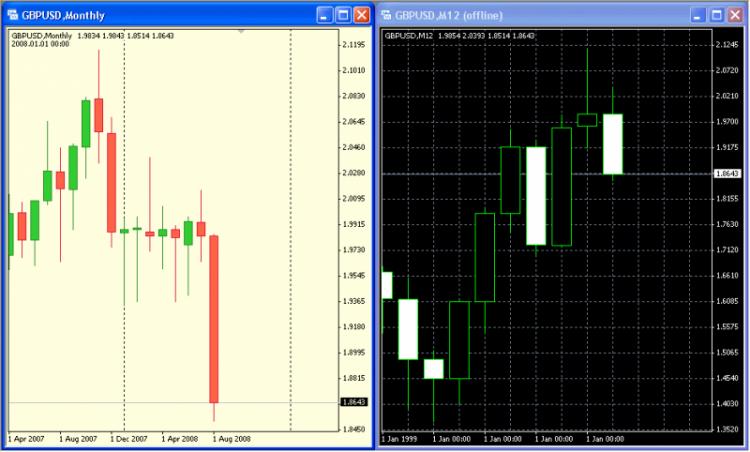 Period_Converter_MN
How to Use:
1. Attach only to the monthly chart (MN1) 2. The multipliers are – 2, 3, 4, 6, 123. The minutes files should be opened stand alone! I.e. if you set the multiplier = 12 then open the M12 and see there the yearly candlesticks.
Of course, if you use some other converters that use the irregular minutes then you should be careful. 🙂
How to install MT4 indicator?
1. On the desktop, double-click to open the MT4 trading platform software you installed.
2. Click on "File" – "Open Data Folder" in the upper left corner, double-click the MQL4 folder, and double-click the Indicators folder
3. Copy the metrics you need to install to the Indicators folder
4. Open MT4, find "Navigator" in the display menu, then click "Technical Indicators" of "Navigator" and right click to refresh, you will see the indicator just copied.
5. In the "Technical Indicators" of "Navigator", find the indicator file just installed, double click or click manually to the chart window