QWMA ca – indicator for MetaTrader 5
Platform: Metatrader5
Currency pairs: Any pairs, indices and metals
Trading Time: Around the clock
QWMA indicator — the "corrected" version (as described by dr. Andreas Uhl for simple average, but this time applied to qwma).
---
"Correcting"
is a process where the value of the average is checked for the
significance (how big is it) of change. For that a standard deviation of
a change is used and if the change is "not significant enough" then the
change is ignored. because of that the average starts to have that
"step like" value. But in any case, it should not be mixed with the step
average type. The corrected average is different.
The correction period can be used to have different types of calculations :
If the "correction" period is set to < 0, then there is no correction
made (in that case the value is exactly the same as original qwma)
If the "correction" period is set to 0, then the "correction" period is the same as qma period
If it is set to any other value, that period is used
Also, the coloring is different here :
in this indicator one of the values that is displayed is the original('non-corrected") qwma value. One of the color combinations is when the corrected average crosses the original qwma value.
the others are expected coloring types :

color (and alerts) on slope change
color (and alerts) on outer levels cross
color (and alerts) on middle level cross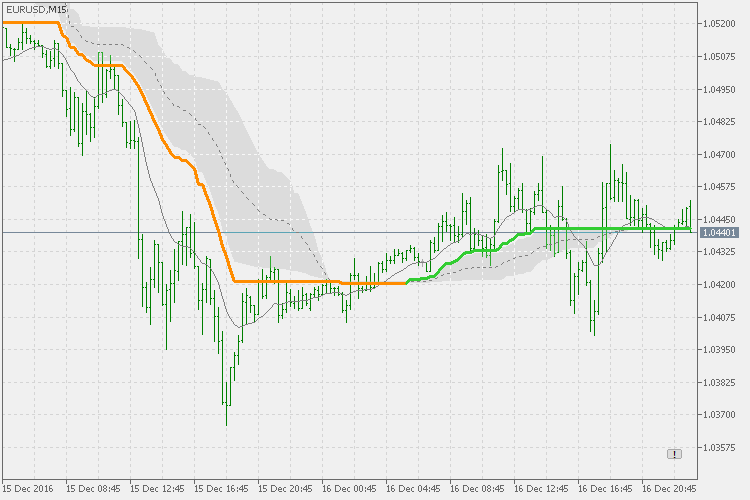 PS: some experimenting advised. defaults used are roughly used so that they correspond too "trending" usage, but with other settings, different types of usage of this indicator are possible to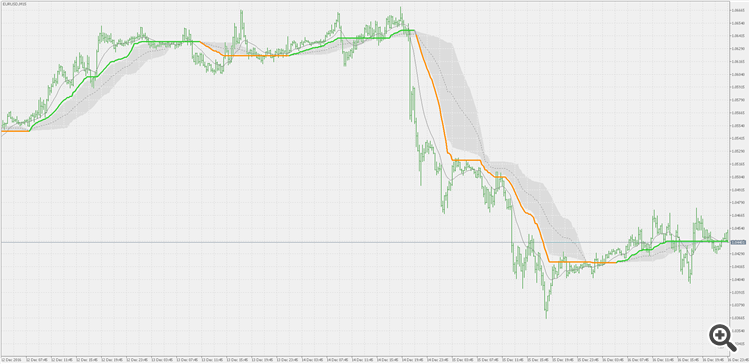 How to install MT5 indicator?
1. On the desktop, double-click to open the MT45 trading platform software you installed.
2. Click on "File" in the upper left corner – "Open Data Folder", double-click the MQL5 folder, and double-click the Indicators folder
3. Copy the metrics you need to install to the Indicators folder
4. Open MT5, find "Navigator" in the display menu, then click "Technical Indicators" of "Navigator" and right click to refresh, you will see the indicator just copied.
5. In the "Technical Indicators" of "Navigator", find the indicator file just installed, double click or click manually to the chart window