T3 Velocity V.2.0 – indicator for MetaTrader 5
Platform: Metatrader5
Currency pairs: Any pairs, indices and metals
Trading Time: Around the clock
T3 velocity is not a velocity smoothed by T3 — this is a completely new indicator that uses T3 to calculate velocity.
Velocity as is is a much smoother momentum and using T3 makes it even smoother. It inlcudeds original Tim Tillson calculation as wel as the modified Fulks/Matulich calculation. Usual choice of 20 prices added and gradient coloring for easier momentum determination.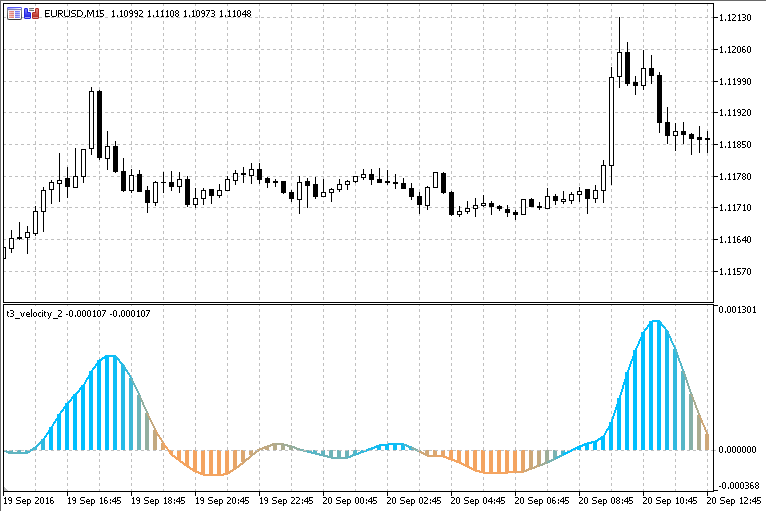 How to install MT5 indicator?
1. On the desktop, double-click to open the MT45 trading platform software you installed.
2. Click on "File" in the upper left corner – "Open Data Folder", double-click the MQL5 folder, and double-click the Indicators folder
3. Copy the metrics you need to install to the Indicators folder
4. Open MT5, find "Navigator" in the display menu, then click "Technical Indicators" of "Navigator" and right click to refresh, you will see the indicator just copied.
5. In the "Technical Indicators" of "Navigator", find the indicator file just installed, double click or click manually to the chart window