Vidya zone – indicator for MetaTrader 5
Platform: Metatrader5
Currency pairs: Any pairs, indices and metals
Trading Time: Around the clock
Vidya zone indicator using 3 prices for calculation : high, low and median.
But,
if the regular Vidya was used then the zone would have ‌errors due to
different momentum for different prices at same bars. In order to solve
that this version introduces a modified Vidya calculation that prevents
that error and the Vidya zone is error free and produces logical
results.
The zone is mainly intended to use in a breakout mode
‌(ie: when the price is within the zone, that would be a no trading, or a
warning zone, once when the price breaks out, consider entering the
trades). This version additionally has a middle line color that changes value according to two outer colors. If the outer colors are the same, middle line shows that color, otherwise it remains neutral. That way a sort of an overall trend can be estimated using this indicator too.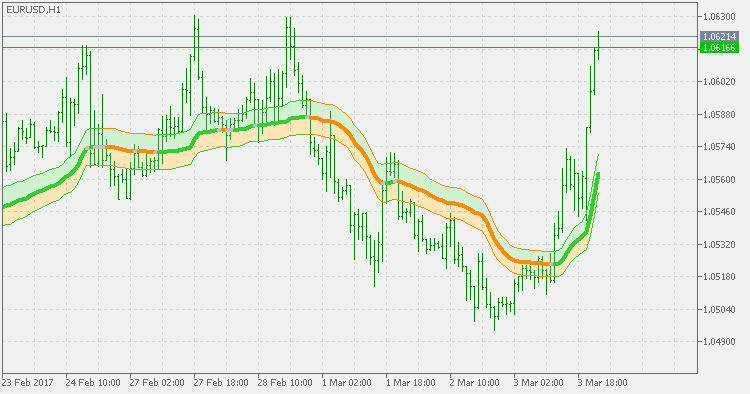 ‌
How to install MT5 indicator?
1. On the desktop, double-click to open the MT45 trading platform software you installed.
2. Click on "File" in the upper left corner – "Open Data Folder", double-click the MQL5 folder, and double-click the Indicators folder
3. Copy the metrics you need to install to the Indicators folder
4. Open MT5, find "Navigator" in the display menu, then click "Technical Indicators" of "Navigator" and right click to refresh, you will see the indicator just copied.
5. In the "Technical Indicators" of "Navigator", find the indicator file just installed, double click or click manually to the chart window