Volatility, aggressiveness and their normalization – indicator for MetaTrader 4
Aggressiveness shows the number of points the instrument passes within one candle on average, analyzing the last MyPeriod periods.
No matter in which direction!
Volatility – the size of the channel for MyPeriod in points.
The Silence indicator demonstrated one of the variants of normalization of any indicators.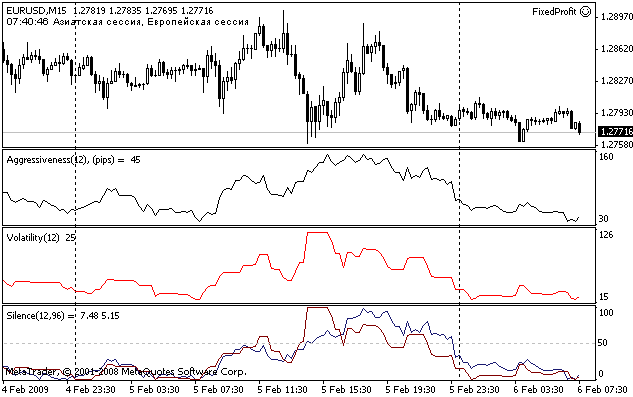 .
Recommendations:
It is possible to determine a flat (absence of trend) using the Silence indicator
[sociallocker][url href=https://www.fx141.com/wp-content/uploads/2018/07/wn0o3j1ev0l.zip]DOWNLOAD TRADING SYSTEM[/url][/sociallocker]