Volatility Quality Stridsman – indicator for MetaTrader 5
Platform: Metatrader5
Currency pairs: Any pairs, indices and metals
Trading Time: Around the clock
Volatility quality Stridsman indicator (Thomas Stridsman is the inventor of that indicator, and this version is coded the way how original version is, not like some variations that are commonly used).

---
This plots 4 value:
fast average
slow average
Volatility quality line (the colored line)
the zone between the volatility quality and the fast average
Color of the line and color of the zone should help finding the current trend.
---
PS:
The fill color and the color of the slope of the volatility quality
aren't necessarily the same, so pay attention when it comes to that.
Also, Stridsman version is using that "slow" average that is the primary
criteria for trend (if the VQ is above slow average, the trend is up,
if it is bellow, the trend is down). Colors of VQ in that case can be
treated as short term changes in the trend.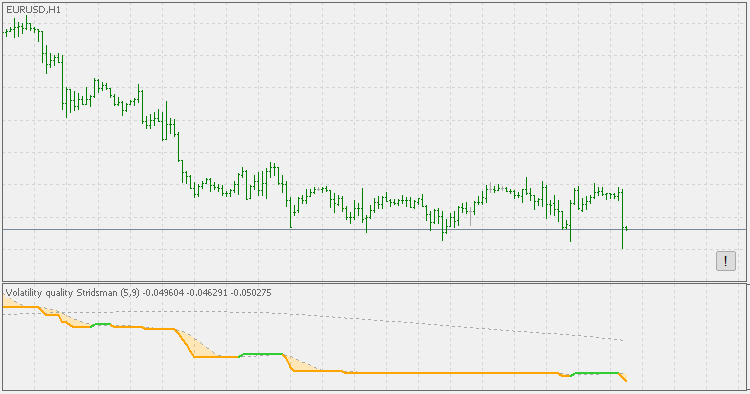 How to install MT5 indicator?
1. On the desktop, double-click to open the MT45 trading platform software you installed.
2. Click on "File" in the upper left corner – "Open Data Folder", double-click the MQL5 folder, and double-click the Indicators folder
3. Copy the metrics you need to install to the Indicators folder
4. Open MT5, find "Navigator" in the display menu, then click "Technical Indicators" of "Navigator" and right click to refresh, you will see the indicator just copied.
5. In the "Technical Indicators" of "Navigator", find the indicator file just installed, double click or click manually to the chart window