Yen Trader – expert for MetaTrader 4
Yen Trader trades JPY Crosses (XXXJPY) where XXX is one of the major currencies (except USD which will be used as a reference currency).
Based on the selected direction (R:Right or L:Left), the EA will detect Divergence or Convergence between a major pair and USDJPY, and trade the Yen Cross Pair based on that.
Divergence/Convergence is detected using:
Close Price a number of bars back
Moving Average
RSI
CCI
RVI
Stop Loss, Take Profit, Profit Lock, Trailing Stop can be based on Pips or ATR multiples.
The EA can be used for scalping as well as swing trading.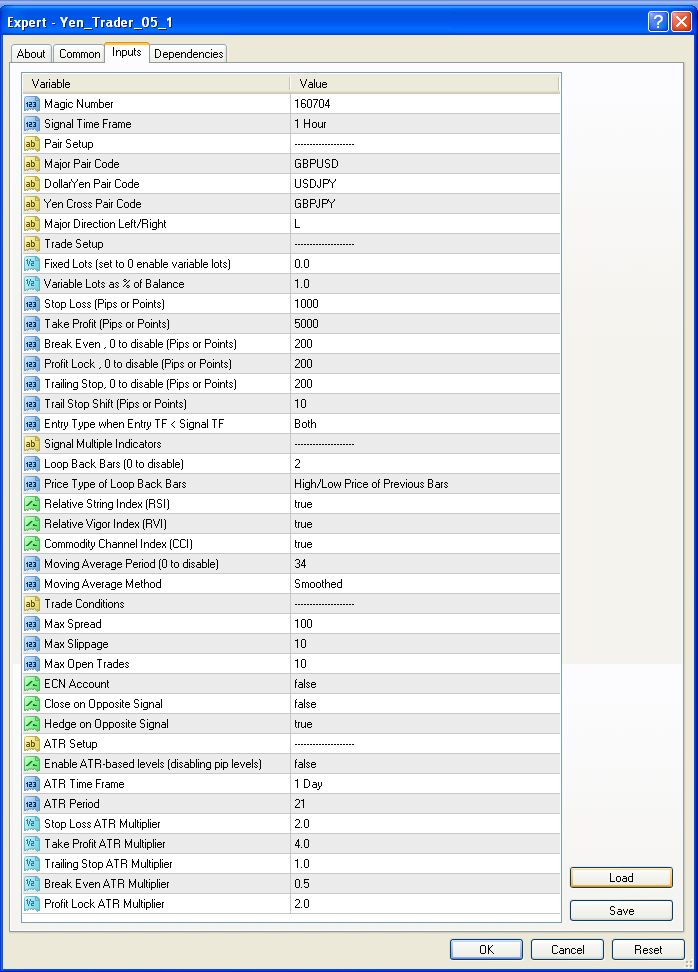 [sociallocker][url href=https://www.fx141.com/wp-content/uploads/2018/07/1umj1u4oski.zip]DOWNLOAD TRADING SYSTEM[/url][/sociallocker]