Description
Binary Destroyer 8.0 Download, Fx Learning is unique in how we train our members. The educational courses are designed to help you understand the fundamentals of trading. Our indicator, which we have been using since day one (2015), is used to accomplish this. Binary Destroyer, or BD 7.0 as it is commonly known, is our seventh generation of indicators. Each year we free update it for our members to keep them up-to-date with the most recent technology. Our BD 7.0 is used because it is important to ensure that all members trade the same strategy and we can provide the right training. Trading is not easy. It's the fastest way to lose. Our educational courses are essential. Our members' success is built from the ground up. This style of teaching has been proving to be both profitable and rewarding for them for more than 5 years.
Binary Destroyer was developed from more than 10 years of market research. We started as a small Facebook group of retail traders. Today, we are over 14,000 strong from 21 countries. The Binary Destroyer is a pioneer in indicators for Forex and Binary Trading. It has proved to be a consistent market leader and has a passion for helping others. The Binary Destroyer indicator started out in Binary Options Trading on the currency market. Over the years, it has been updated to work with Forex and Binary trading. More than 70% of our members are now trading Forex. Perhaps the Binary Destroyer should now be known as the Forex Destroyer.
The Binary Destroyer 8.0

Binary Destroyer, an indicator for trading, was first developed in 2015. It has been at the forefront since then. The constant algorithm updates and improvements in trading technology have made it more efficient. The BD is an indicator that has won international renown. It features unique settings and features. Since its creation, the BD has been hailed by many as the best trading indicator in the world.
BD 8.0 is entirely based upon Price Action. It is built on Meta Trader 4, Meta Trader 5 and Ctrader. It uses "Buy" or "Sell" zones and candlestick pattern analysis to identify where the price will reverse and confirm that the market is in a reversing phase. The indicator incorporates five primary strategies that have consistently produced returns in different market situations. The Binary Destroyer indicator is unique in that it can be used in all market situations. It uses Forex and Binary trading, currency pairs, stocks, indices and crypto-currencies.
Binary Destroyer is the first indicator on the market that has five strategies built in. Five strategies have been created to help traders succeed, as every trader is different. Each technique is designed to generate steady earnings in different market environments. Binary Destroyer 8.0 free Download This function is unique to our company and is included in our indicator.
BD / Mogwai Strategy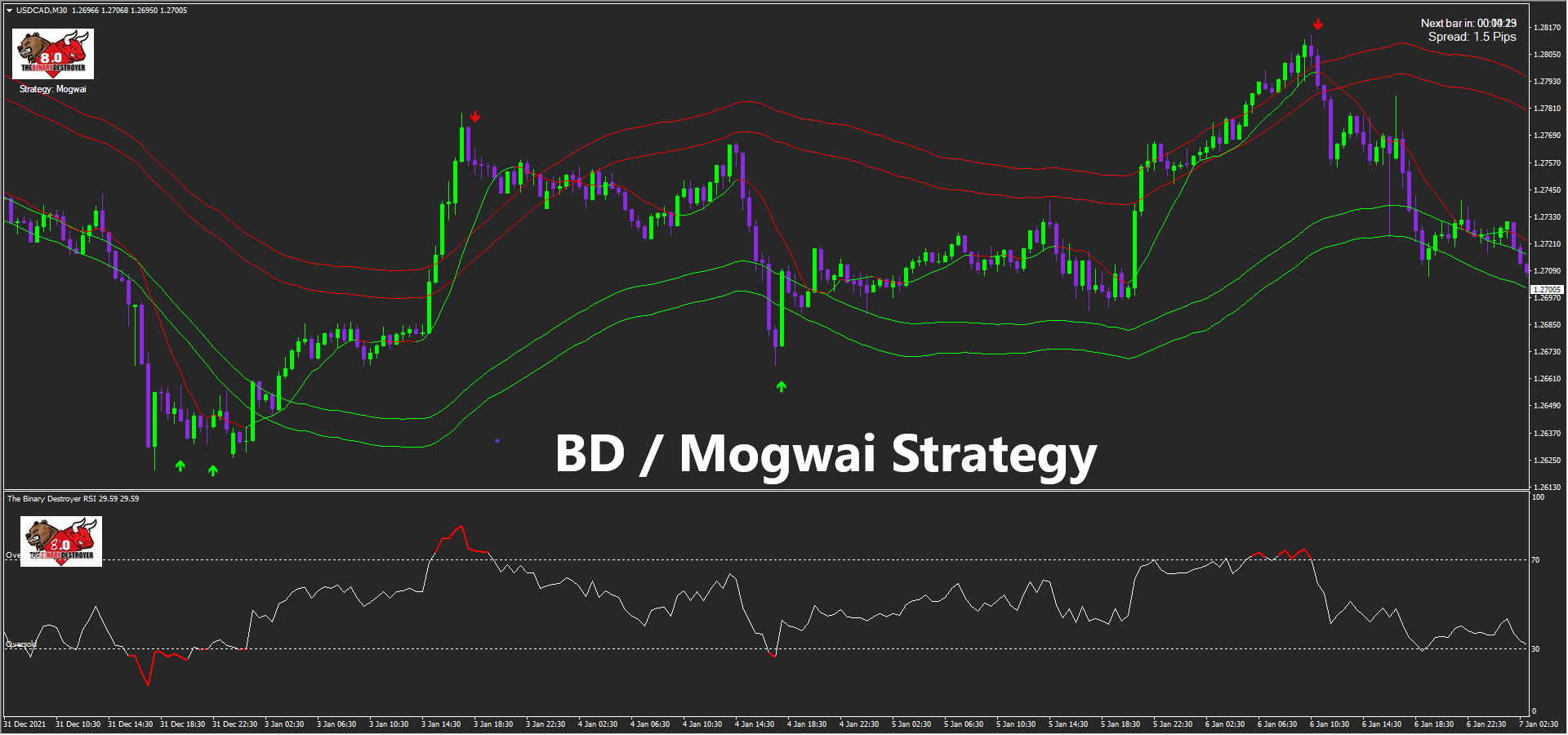 Our most popular tactic is the BD Strategy. If you're familiar with the Binary Destroyer, you will already be familiar with this tactic. This simple but effective method works well for trend trading and range bouncing. Because of its versatility and ability to trade both Forex and Binary, it is widely considered one of the best methods. This is how our full-time traders started their trading careers.
Pullback Strategy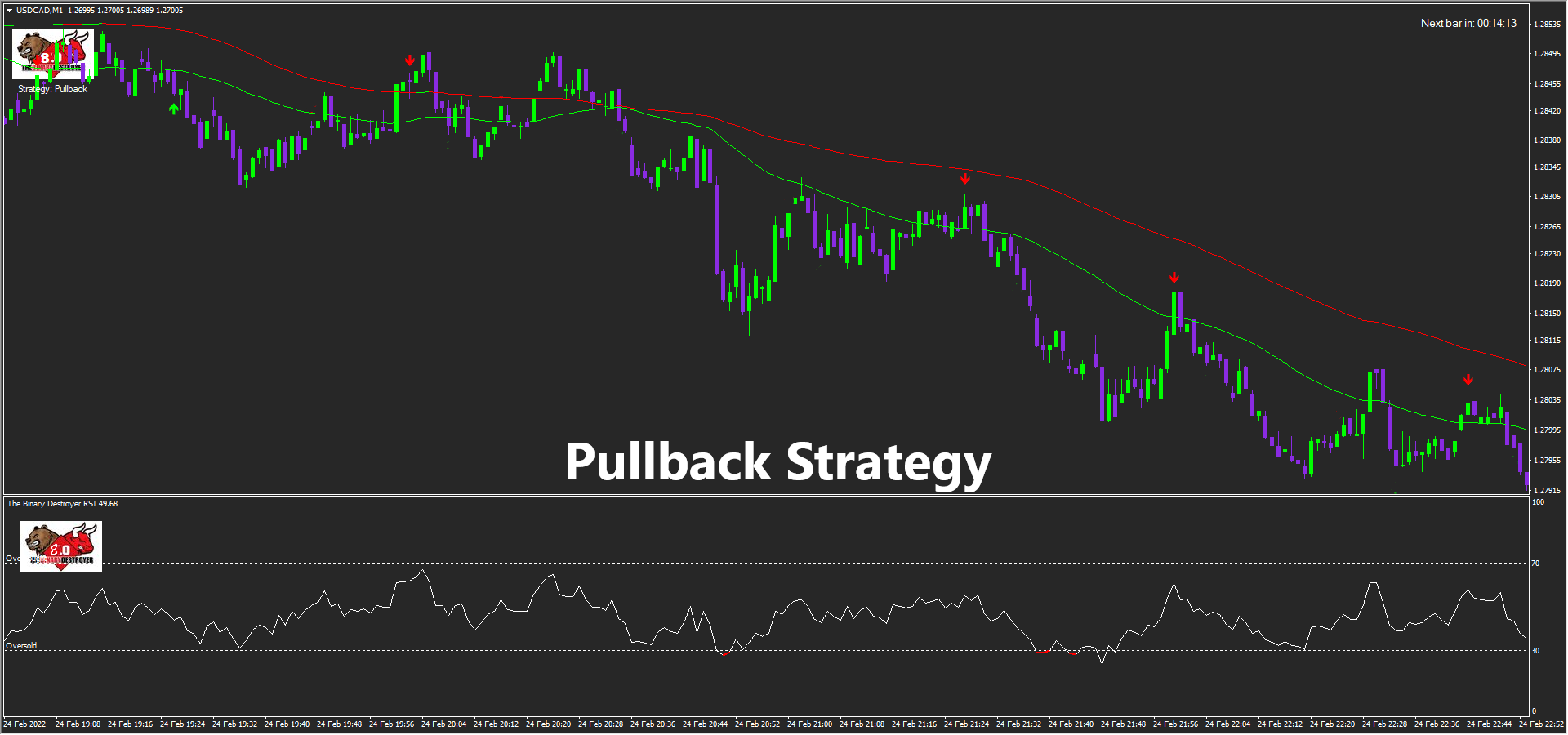 The Pullback Strategy, a trend trading strategy that can be used to introduce new traders to market trends, is an excellent option. This type of trading can be used for Forex scalping or swing trading. You may make significant profits from market movements once there is a reversal. This method is simple and teaches you the necessary skills to be successful in the markets. You may already know the saying "Trend is your friend" and this trading method proves it to be true.
Divergence with The Binary Destroyer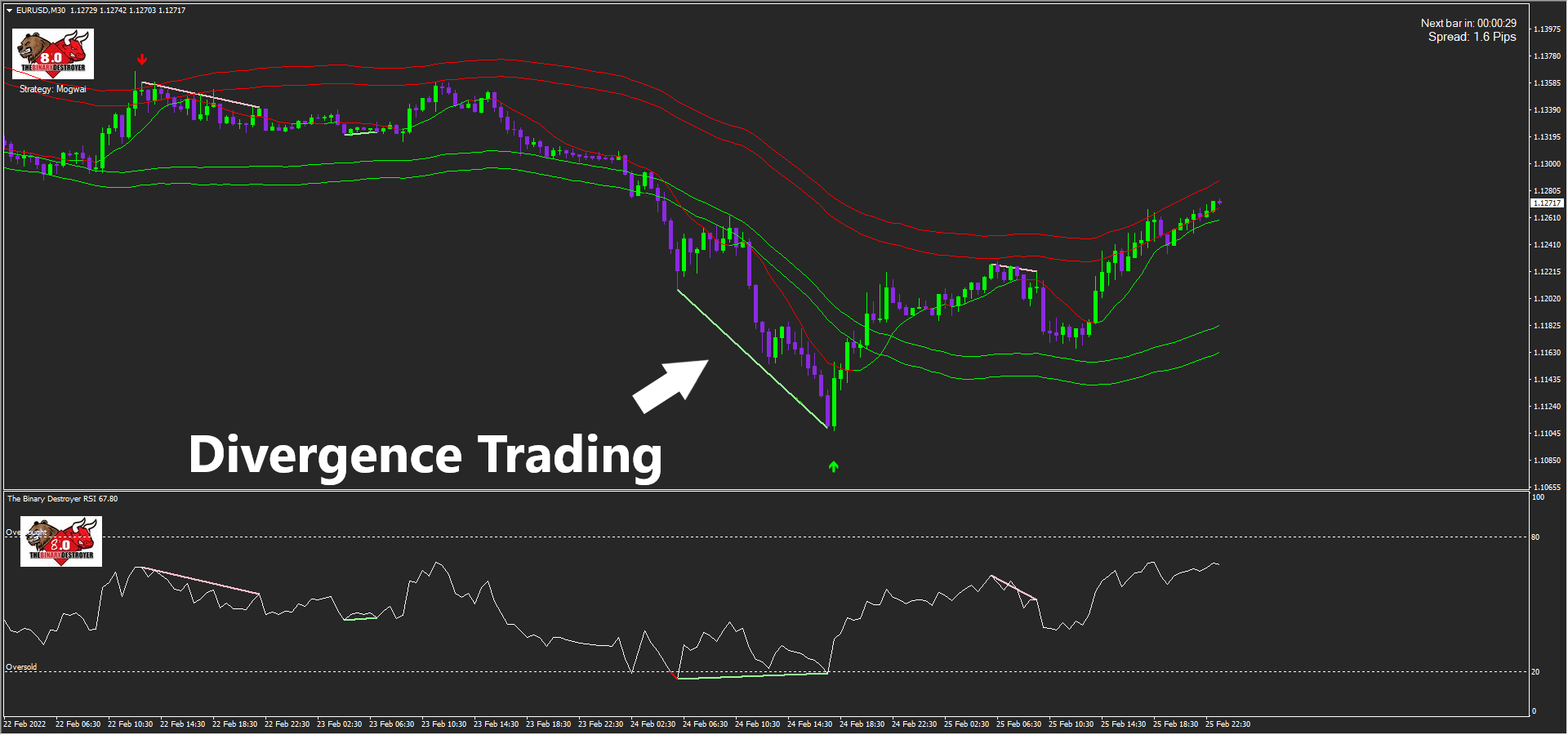 Another amazing function of the Binary Destroyer is its ability to detect Divergence and give us a signal. Divergence trading can be used to identify when market momentum is declining and when a reversal may occur. Binary Destroyer makes trading easier for both Forex and Binary traders. Diversification trading has been a popular Price Action Strategy since chart trading began over 20 years ago.
Binary Destroyer 8.0 Download :
We highly recommend trying the trade Confident Trend Exhaustion MT4 System for at least a week with ICMarket demo account. Also, familiarize yourself with and understand how this system works before using it on a live account.