Description
Channel Sniper Indicator – MT4 Buy/Sell Indicator: This indicator is as simple as buying in an uptrend and selling in a downtrend.
The Channel Sniper indicator has 2 support/resistance lines to choose from for the best entry ticket.
Background: None of MT4's built-in indicators can be used on their own, such as Stochastic, CCI or DeMarker. However, they are used in conjunction with the trend forecast and provide the best results for trading entries. Therefore, the indicator is blended to provide the best possible results while minimising false signals. There is no holy grail or 100% guaranteed entry indicator, it's all about high probability. The Channel Sniper Indicator therefore follows the rules of profitable trading and delivers highly probable trading signals.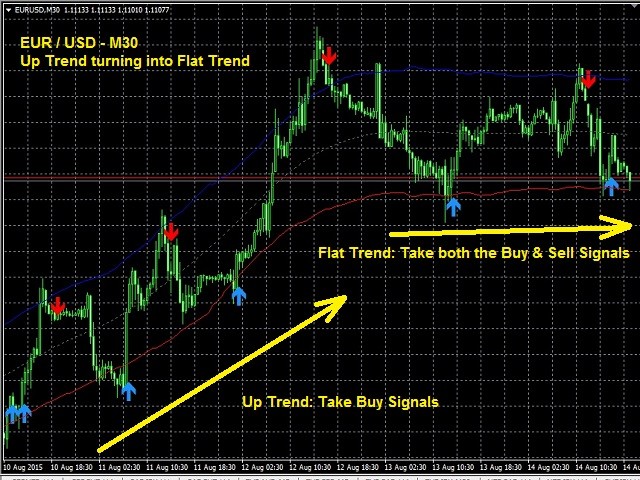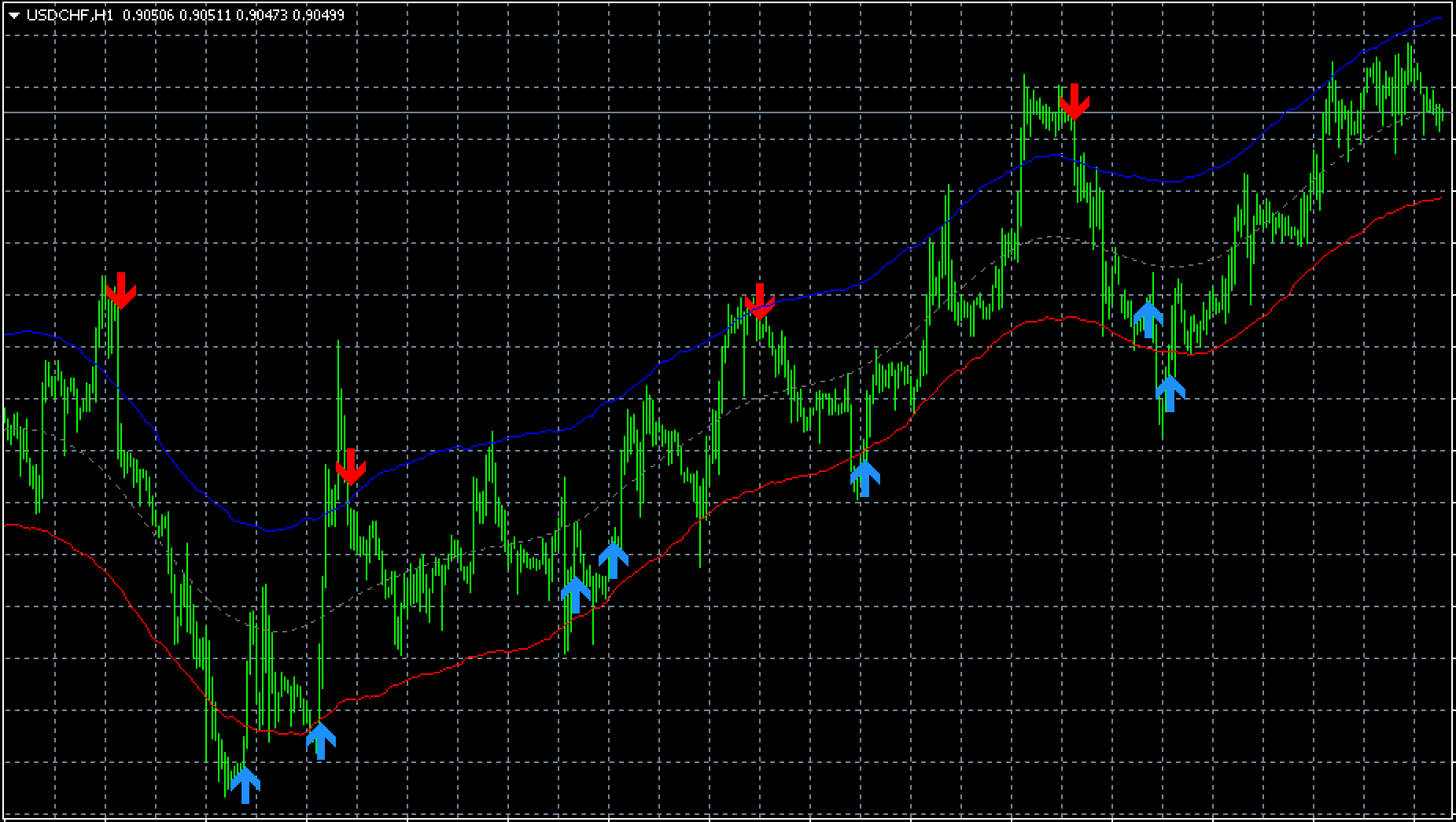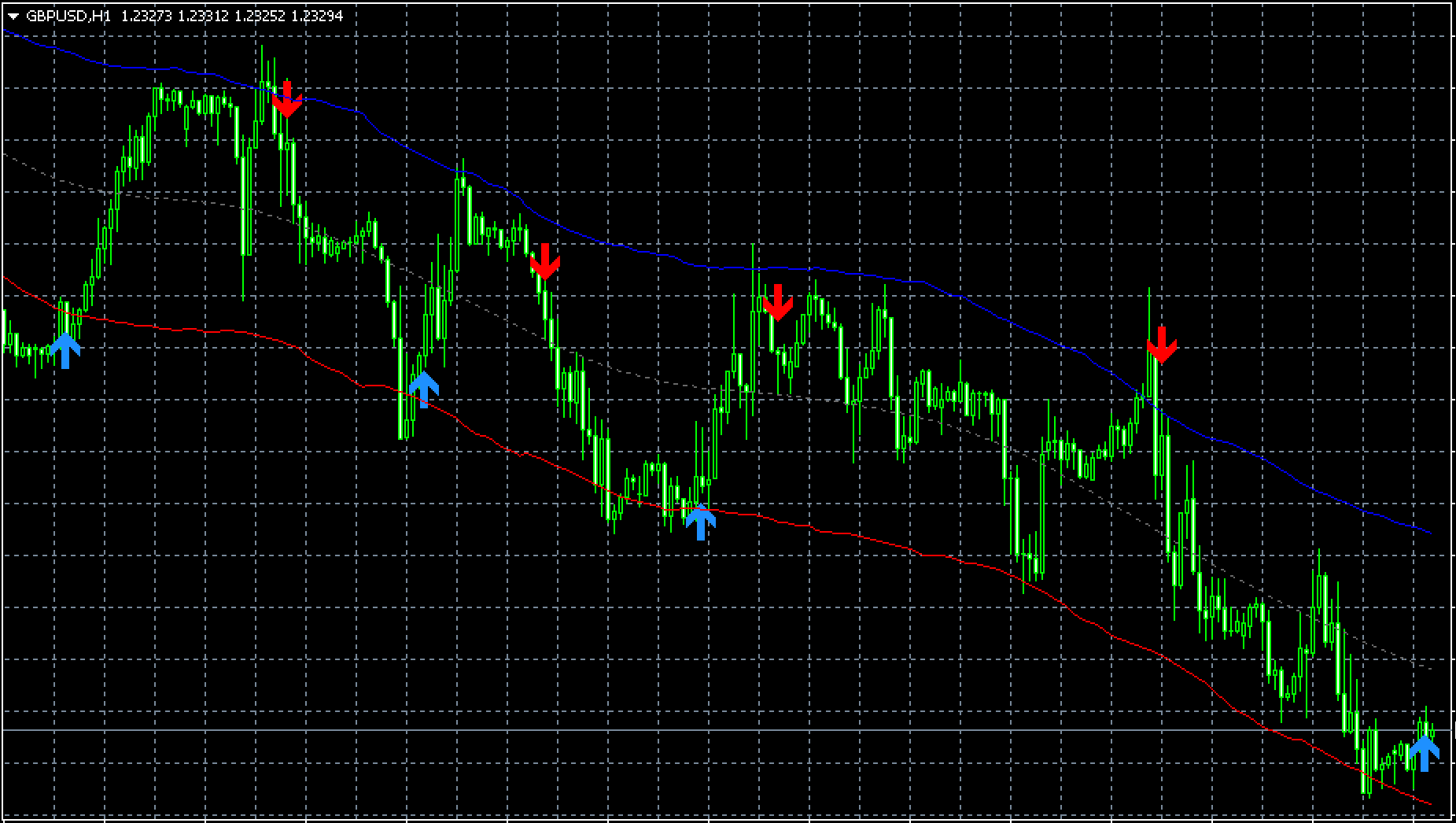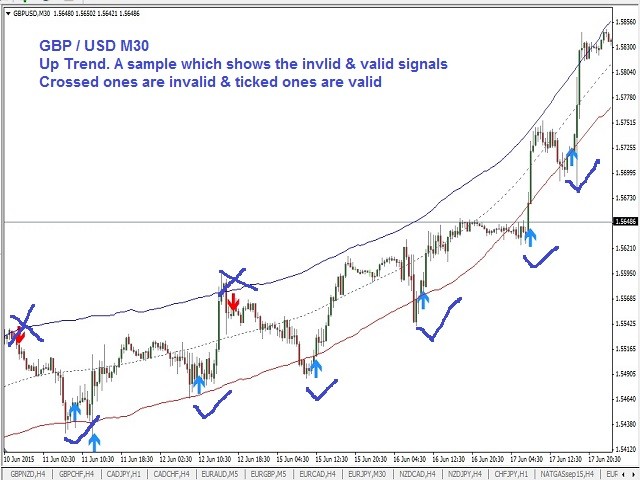 It works with any instrument other than M1 and any time frame.
What makes us different:
Entering at the start of a candle, it is based on the closing price of the previous candle, which means you can trade as soon as you see the signal, rather than having to wait for the candle to close.
Signal will not redraw on low volatility instruments. It may rarely be replotted on high volatility instruments.
The arrows do not flicker and the signal is cleared immediately.
Signal is very early, unlike other indicators that signal after moving away from either side.
The trend is clearly visible through the trend band.
Channel Sniper Indicator:
The Channel Sniper indicator contains 3 trend bands and signal arrows.
The trend bands show the "up/down" trend and the arrows show buy or sell.
In an uptrend, when a buy signal (up arrow) pops up, a buy trade is placed.
In a downtrend, when a sell signal (down arrow) pops up, a sell trade is placed.
Consider TP and SL at support/resistance levels or curve levels. example: if you buy, the likely TP based on the trend band is mid-curve and upper curve.
Optimal time frame: M30 / H1 / H4. but it applies to any TF other than M1.
For the first installation it needs data to generate a signal, keep switching time frames back and forth until you see a clear signal.
This indicator is best suited to low volatility instruments (best for FX).
If you combine price behaviour and candlestick strategies with this, it can be your own holy grail system.
Automatically draws a support and resistance line, allowing you to choose the best signal