Description
It's that simple!
Think about how valuable this is to you.
You can check 30 different charts for potential reversal trades in less than 1 minute!
In fact, I tested this and I was able to check 36 different charts/timeframes for potential trade entries in less than a minute!
The truth is that your time is very valuable and this is essential for any serious trader.
By having the indicator provide you with an entry line when the RSI triggers, you can set up entry orders in advance to ensure you enter a trade when the indicator tells you to.
The following are examples of actions you can perform before the entry line is triggered.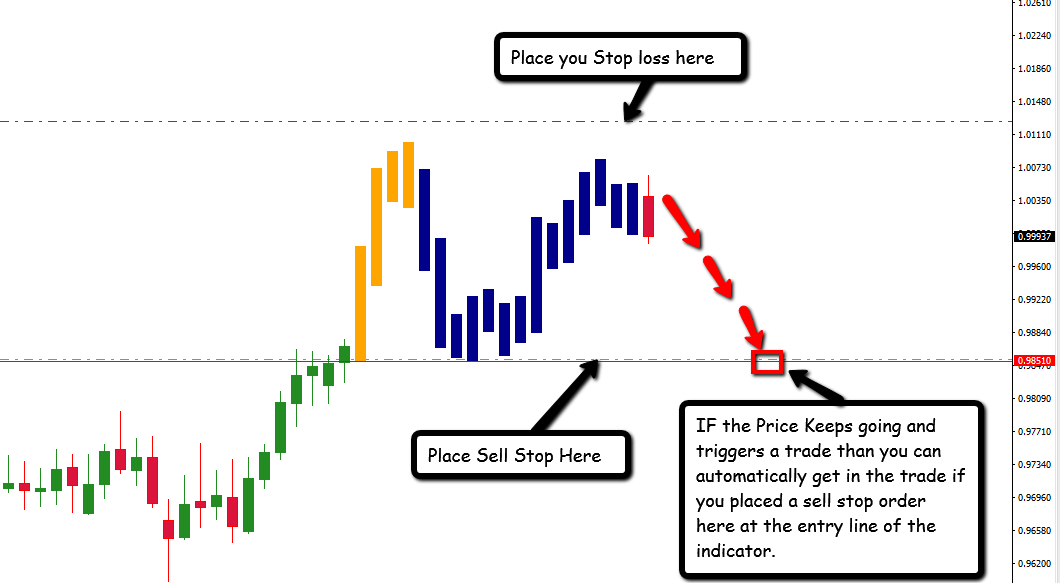 Therefore, if the price action continues downward into an entry order, then you can automatically enter that trade when it reaches the price of the entry line given to you by the indicator.
As you can see, an early entry order is placed at the entry line shown by the indicator. If it is triggered, then you have set a stop loss and a 1 risk to 3 return ratio.
This is just another option if you are short on time and you still want to enter a trade when the indicator tells you to.
The EFC indicator works equally well for swing traders, intraday traders and scalper traders ……
This is because the indicator is designed to work over any time frame.
For example, to view a swing trade chart over a daily time frame.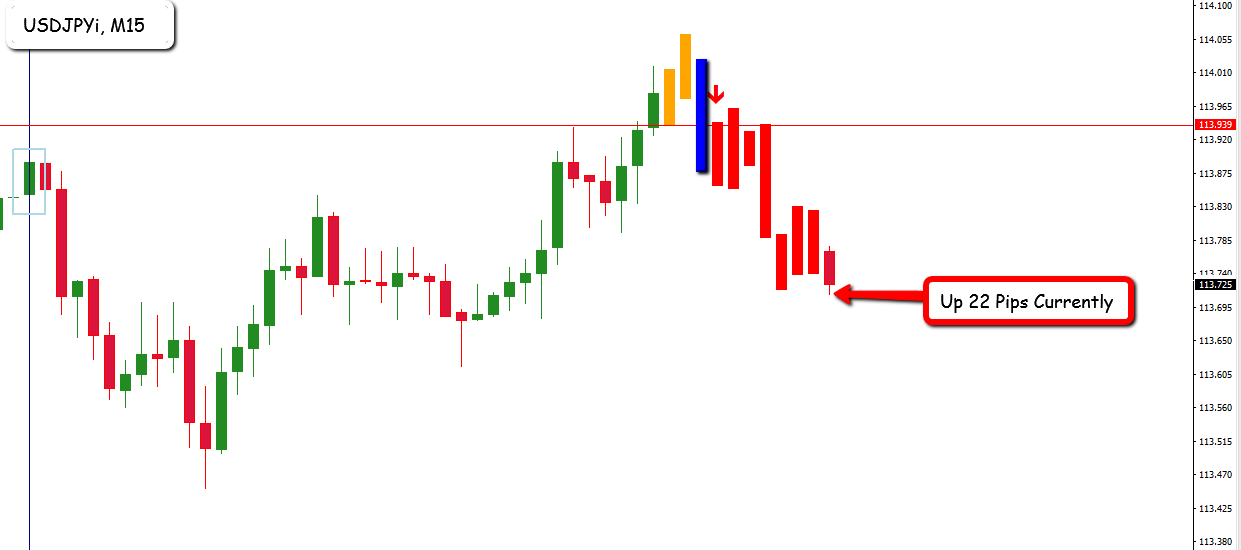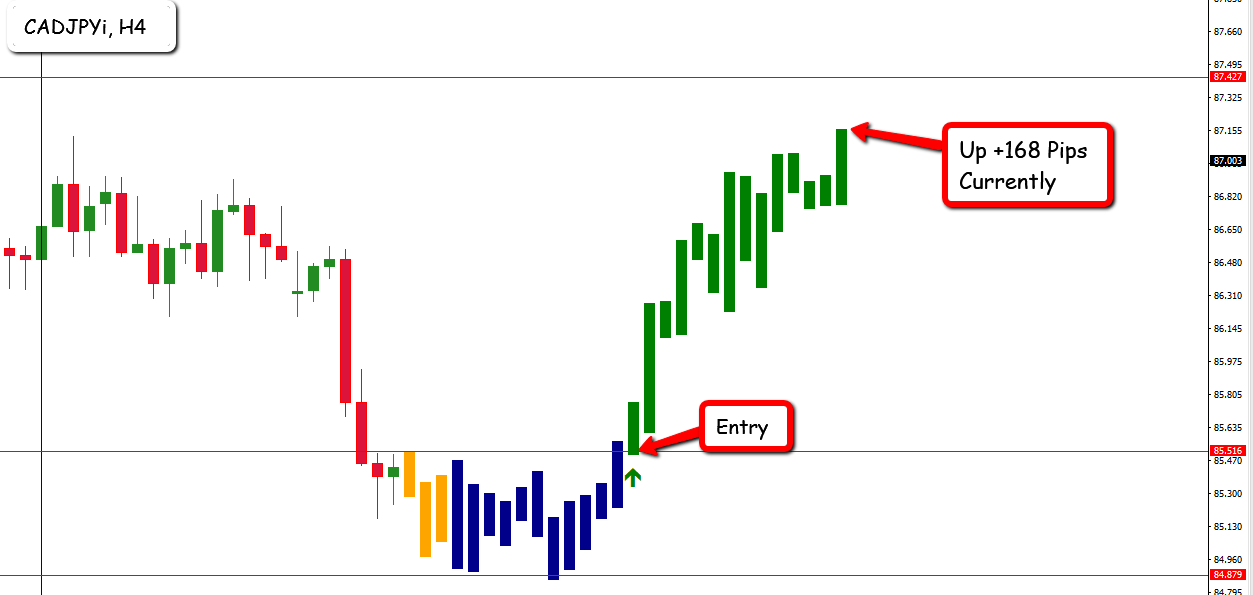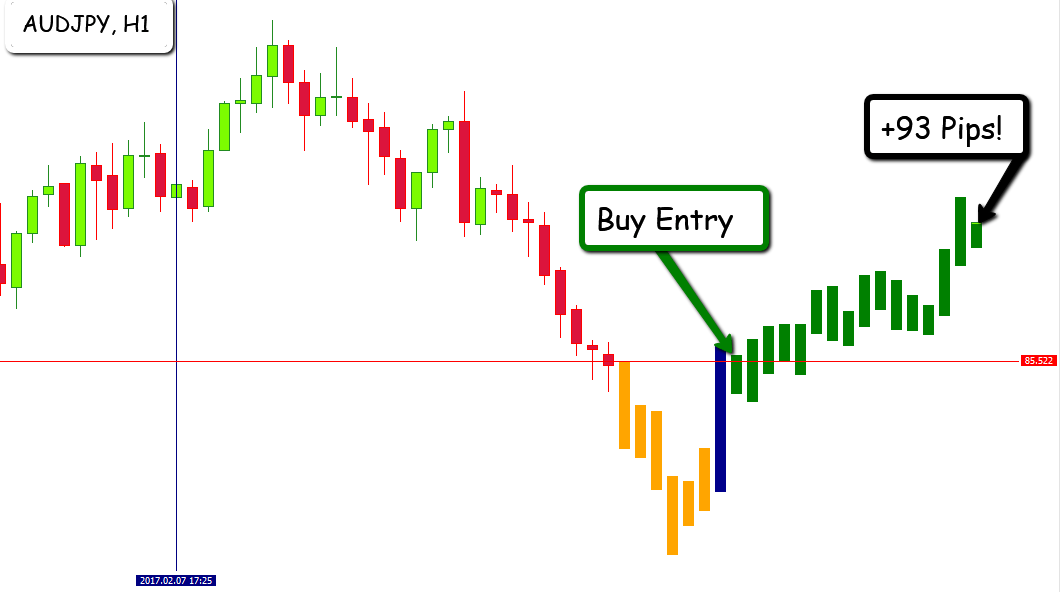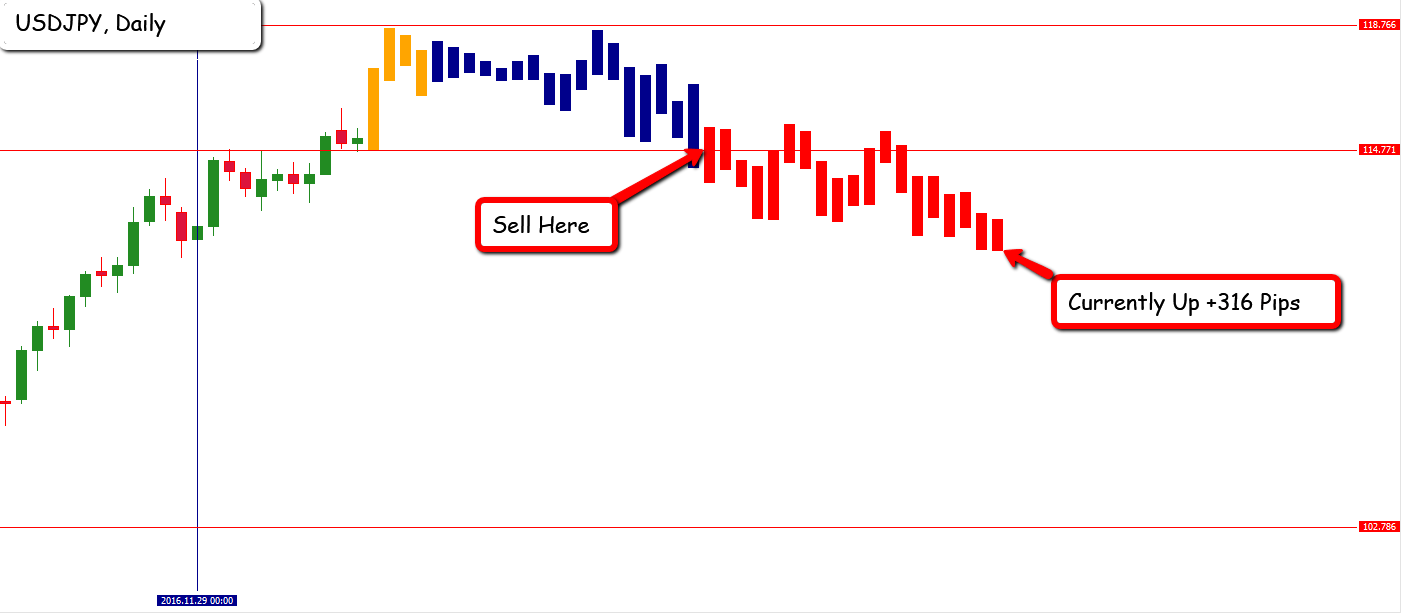 So the truth is, this works for any type of trader!
You have just seen the power of this indicator for swing trading, day trading and scalping. But that's not all.
The EFC indicator automatically filters out error patterns so you get the best trade setups.
Consistency is very important in trading ……
That's why we make sure that the indicator only triggers when there is a very high probability of reversal.
We tested this powerful indicator to make sure we removed most of the annoying error patterns so that when the indicator triggers a trade, you have the best trade setups.
The way it does this is that it has a built-in divergence detector that helps you avoid entering false breakouts.
We also have a price alert sensor built in that triggers when it is currently at the high or low of the last 50 candles.
Let me show you a few examples: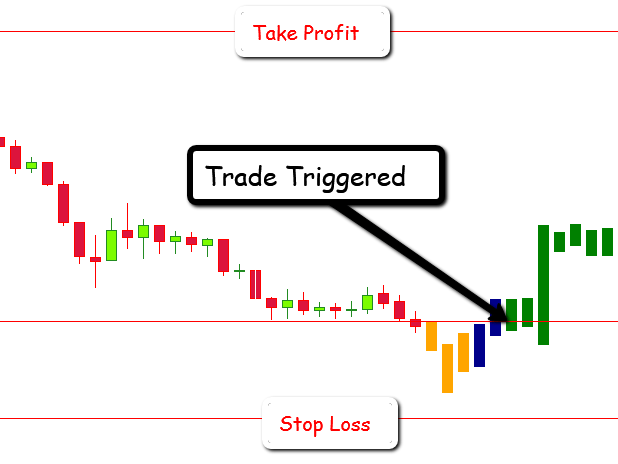 Once the Divergence detector is signaled by showing you a dark blue candle(s) then if the price action moves according to the rules, the candle will turn dark green and you will have a BUY trade activated!
Check out where the trade was triggered Below: