Description
www.forextriplehit.com
Original Price $228
Expert (Unlocked):ForexTripleHitAssistant.ex4
Indicator (Unlocked):ForexTripleHit.ex4
Document:
-FT_GUIDE.pdf
-FTA_GUIDE.pdf
Oscillator that tracks the largest trends and gives signals to enter & exit trades
Buy & Sell Arrows which simultaneously act as the trend confirmation and show additional entry points within one big trend, allowing you to make money on one price movement more than once
Support & Resistance Levels which represent key junctures where the forces of supply and demand meet, helping to analyze price movements and trade successfully.
Despite the fact that "Forex Triple Hit" is built on the most complex and unique logical system developed by our best experts, you will be surprised how user-friendly we made its interface. Even a child can understand what needs to be done by looking at the screen. "Forex Triple Hit" is complicated on the inside, but absolutely clear on the outside.
Does it suit newbies? Sure! All you need is follow BUY/SELL signals shown on the screen and see how your profit grows.
Does it suit experienced traders? Definitely! "Forex Triple Hit" would also work remarkably well for people who are more experienced in Forex trading. Due to the combination of three different tools, you are getting a wide range of possibilities.
So, "Forex Triple Hit" works great for both newbies and experienced traders.
What's happening on the charts right NOW?
Total Profit: already more than +1463 pips
Get such trades easily with "Forex Triple Hit"!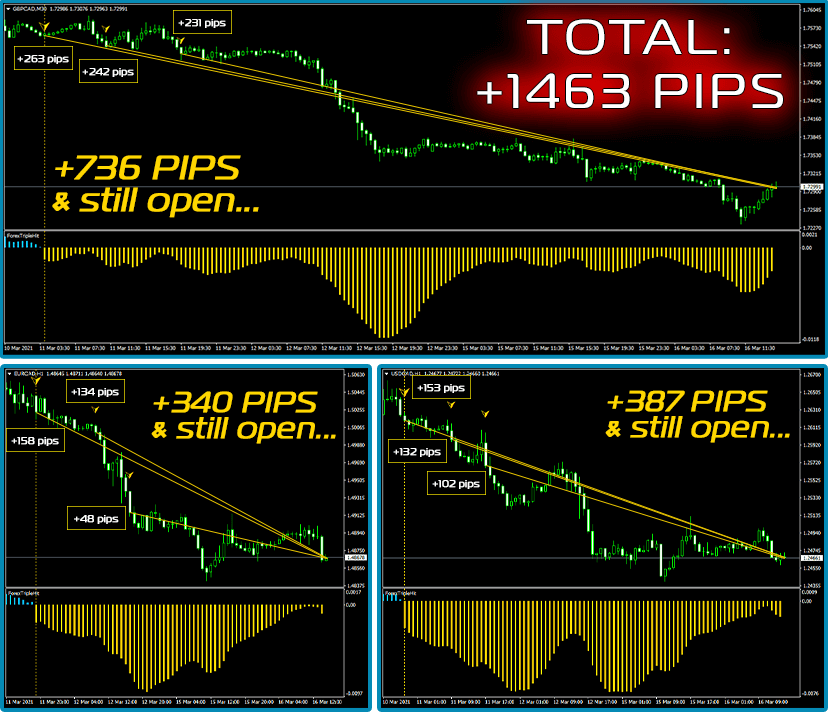 Mind-blowing Results:
Total profit has already reached +2180 PIPS and is still growing…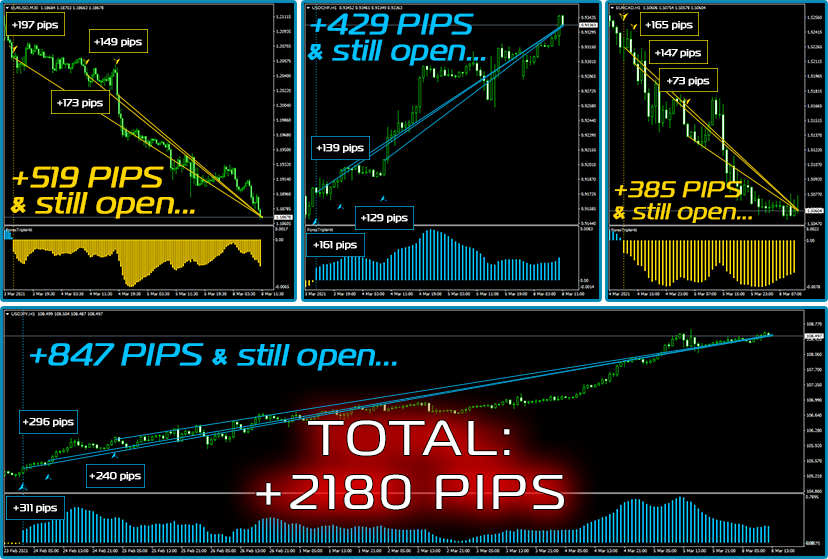 Three Amazing Wins on M30 Timeframe
which resulted +1169 Pips Profit in total!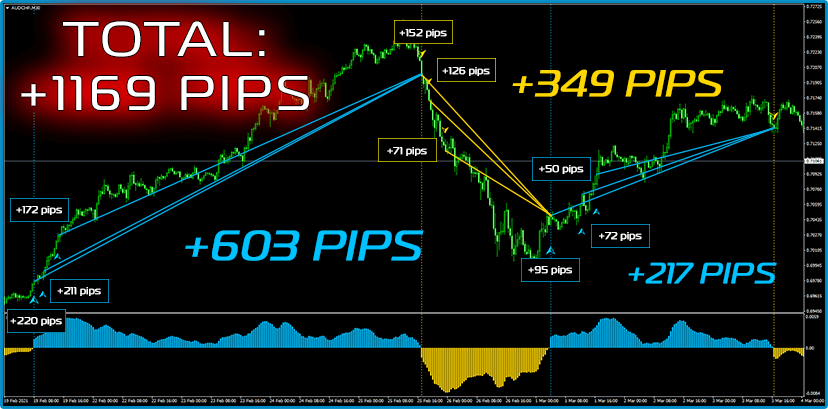 "Forex Triple Hit" Live Results:
+1096 pips for now…and the third trade is still open
Allow your dream pips to come true!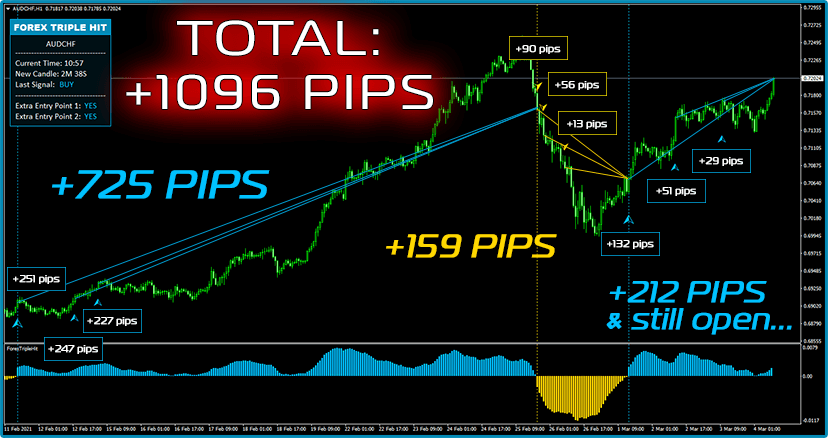 Some Fresh Trades: February, 17 – March, 1
NZDCHF, M30: +876 Pips Profit!