Description
Pullback Indicator mt4 is a trading tool that can be used as an entry confirmation for trading trend pullbacks. This custom indicator is designed to predict potential price retracement trends. This is a non-replotted Pullback Indicator that uses two sets of conditions. It collects trend data from a higher time frame as a condition and combines it with a possible retracement level on the 5-minute chart. It generates a potential buy signal (up arrow) when price crosses a specific retracement level in an uptrend and a potential sell signal (down arrow) when price crosses a specific retracement level in a downtrend.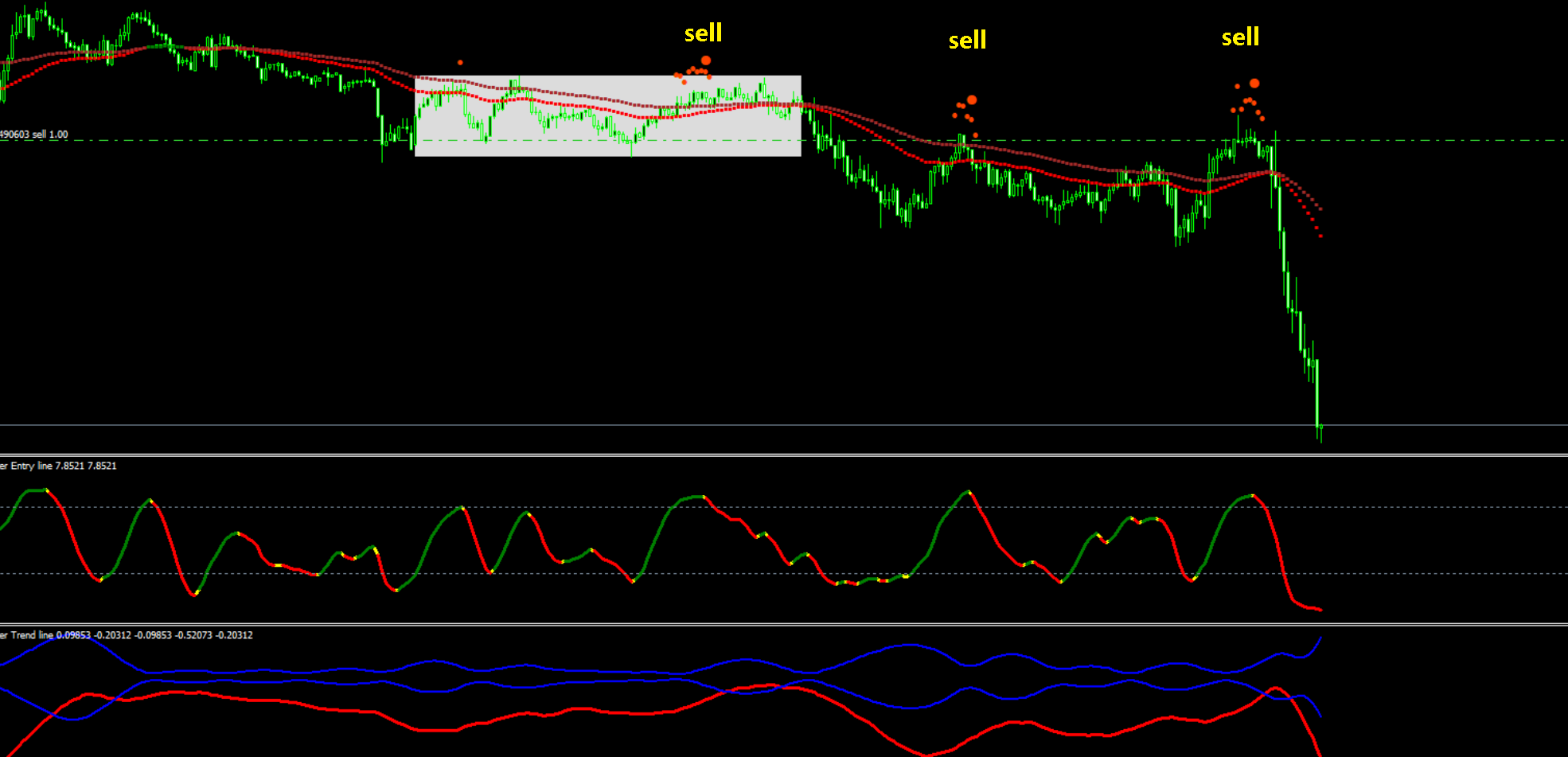 No redrawing of the system, no lag.
Simple rules for stress-free trading.
Recommended time range 5/15m.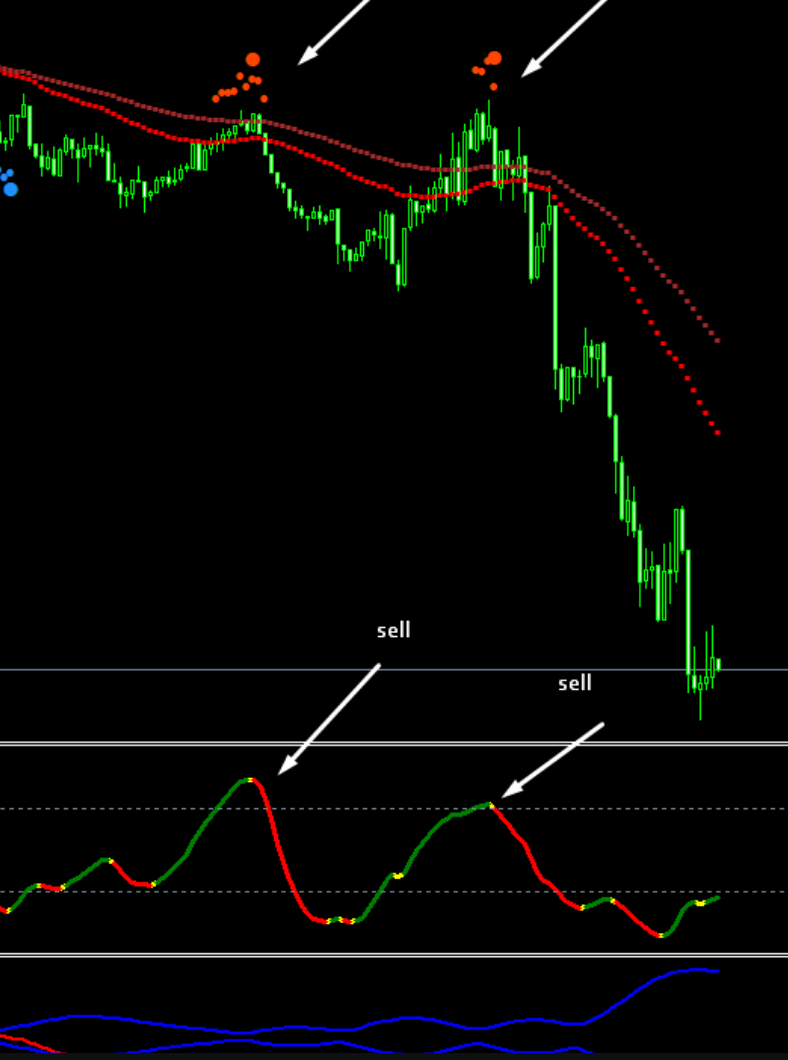 Pullback trading is one of the best strategies used in Forex trading.
This means don't try to trade against the trend.
Instead, trade with the pullback of the trend.
That's why we have built retracement trades to catch retracements effortlessly
We just wait for our confirmation.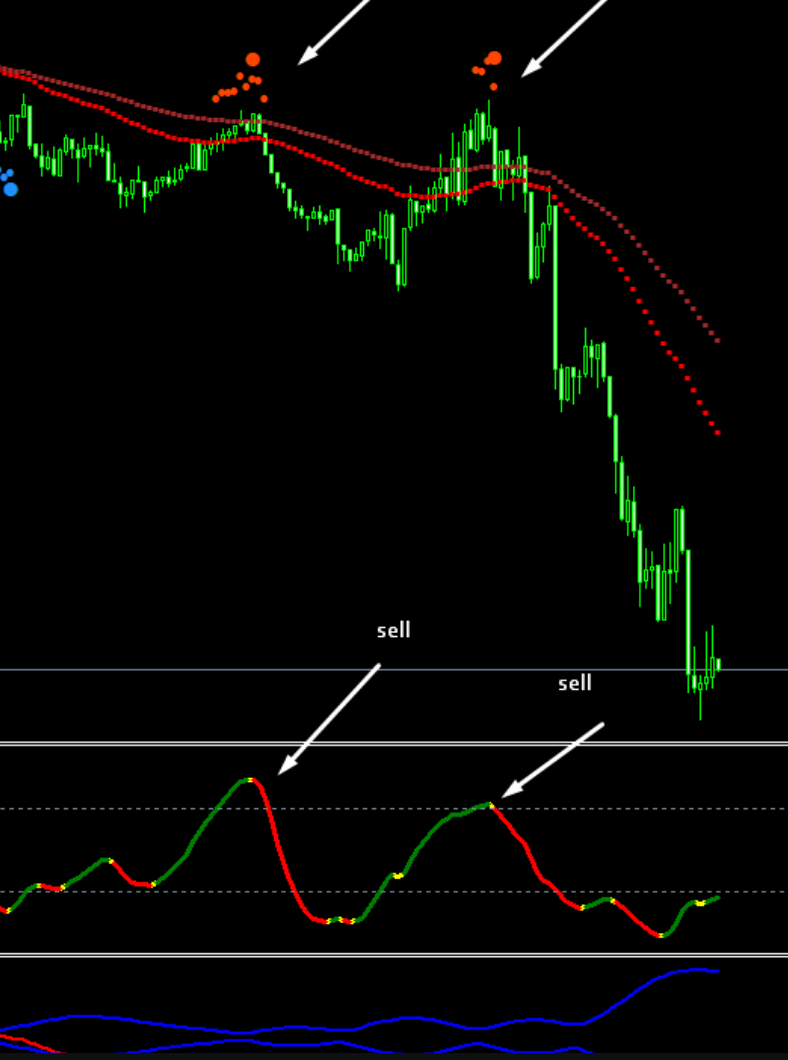 Tips and rules
Use within a 5 minute time frame of up to 3 pairs
to increase the winning rate.
(We recommend to follow pairs like XAUUSD, US30 or GBPUSD.)
We recommend trading during the Asian session when the market is most volatile until the New York close.
The system is a combination of 3 indicators.
You should understand each of these three indicators.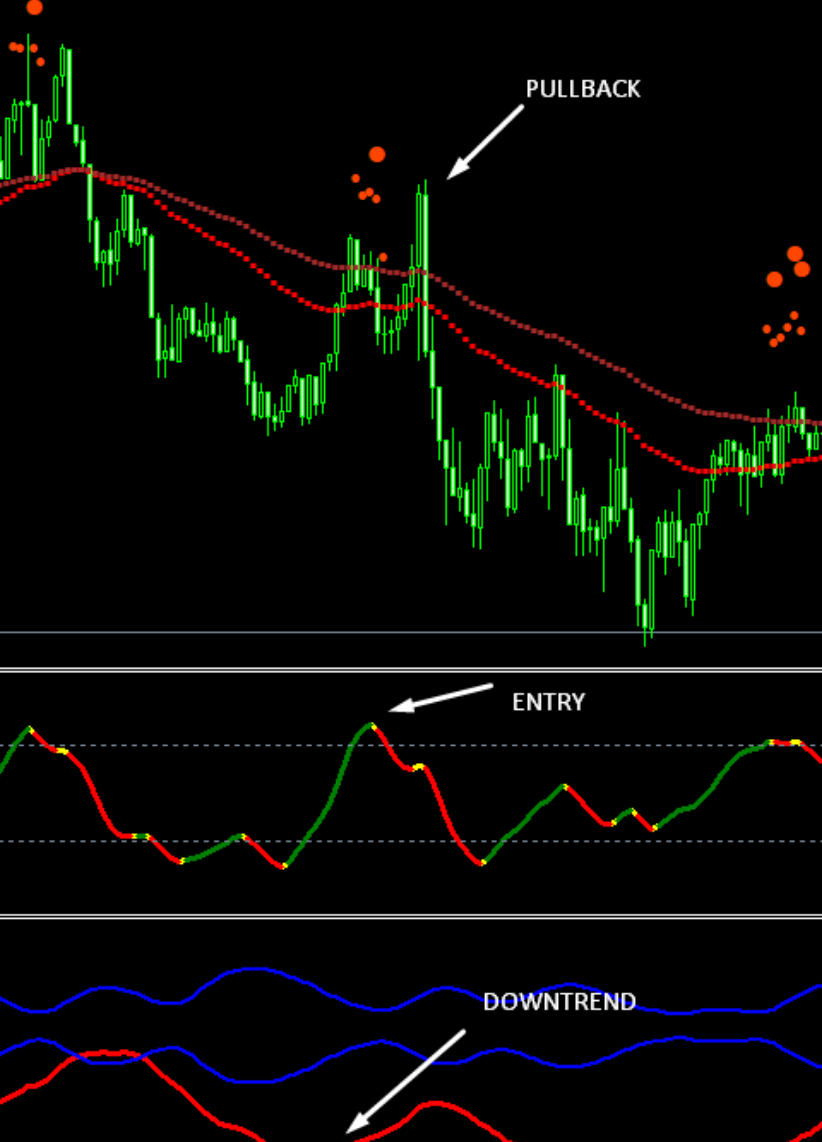 First indicator
The double lines are two dashed lines on the chart. On these lines, we should expect a price pullback.

The second indicator
| Main Trend Line |
This indicator is very important because it shows us when the market is in a downtrend or an uptrend. When the red line crosses the blue line, it's in an uptrend. When it falls below the downtrend. Do not trade when the red line crosses the blue line.

The third indicator
| Main Entry Line |
The Main Entry Line provides us with a buy/sell entry with a notification. After receiving the notification, see if you have a clear trend on the main trend line and if the price is near the main double line, you can enter to catch a pullback. Sell above the 70level or buy below the 30level. When you enter a trade, your exit is when the line reaches the opposite level.