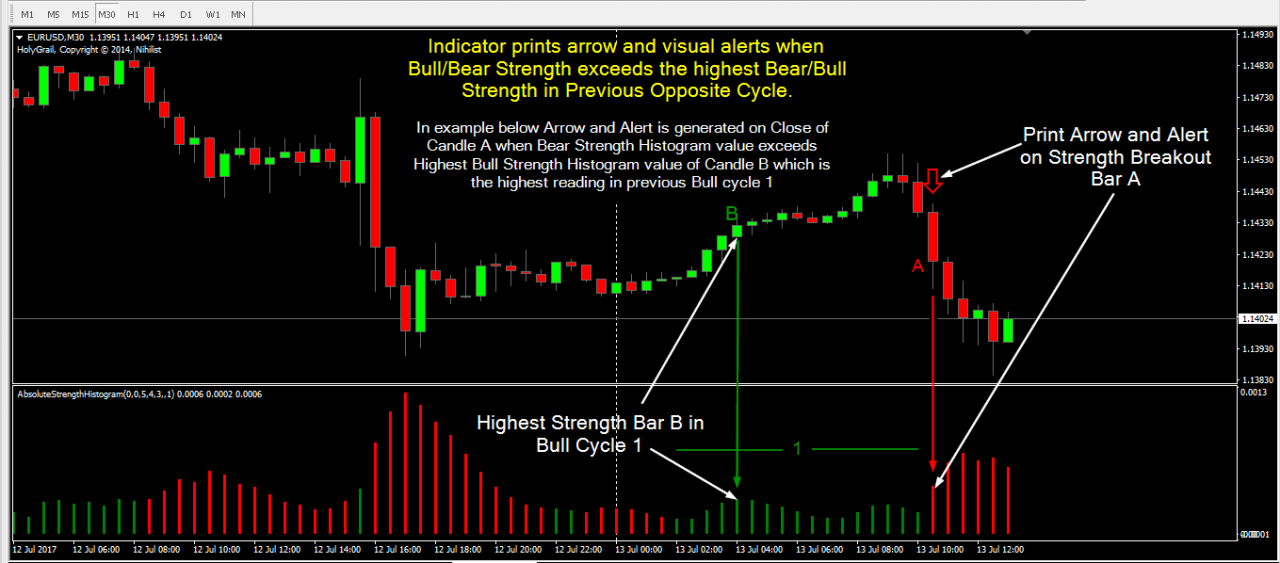 breakout indicator mt4
(1). We are only interested in using the highest bar value of a previous completed bull/bear cycle as reference.
(2). Alerts and arrows are only triggered in the current ongoing cycle whenever a candle closes whose strength value exceeds the highest bar value of the previously completed bull/bear cycle being used as reference in (1) above.