MT4's Vortex Oscillator is the best custom trading tool for identifying trend reversals or potential trend directions for an asset. Its blue histogram bars mark trend reversals and help determine the market's trend bias.
This indicator shows a potential bullish reversal if the histogram line moves above the 0.00 center line, and a bearish trend if the bar falls below the center line. It prints more bar bars below/above the center line to indicate a continuation or bearish trend. The indicator is also available as a free download.
For new or experienced Forex traders, the Vortex Oscillator indicator should be used. It is suitable for all trading styles, including swing, intraday/extraday and scalping.
How to trade with the Vortex Oscillator indicator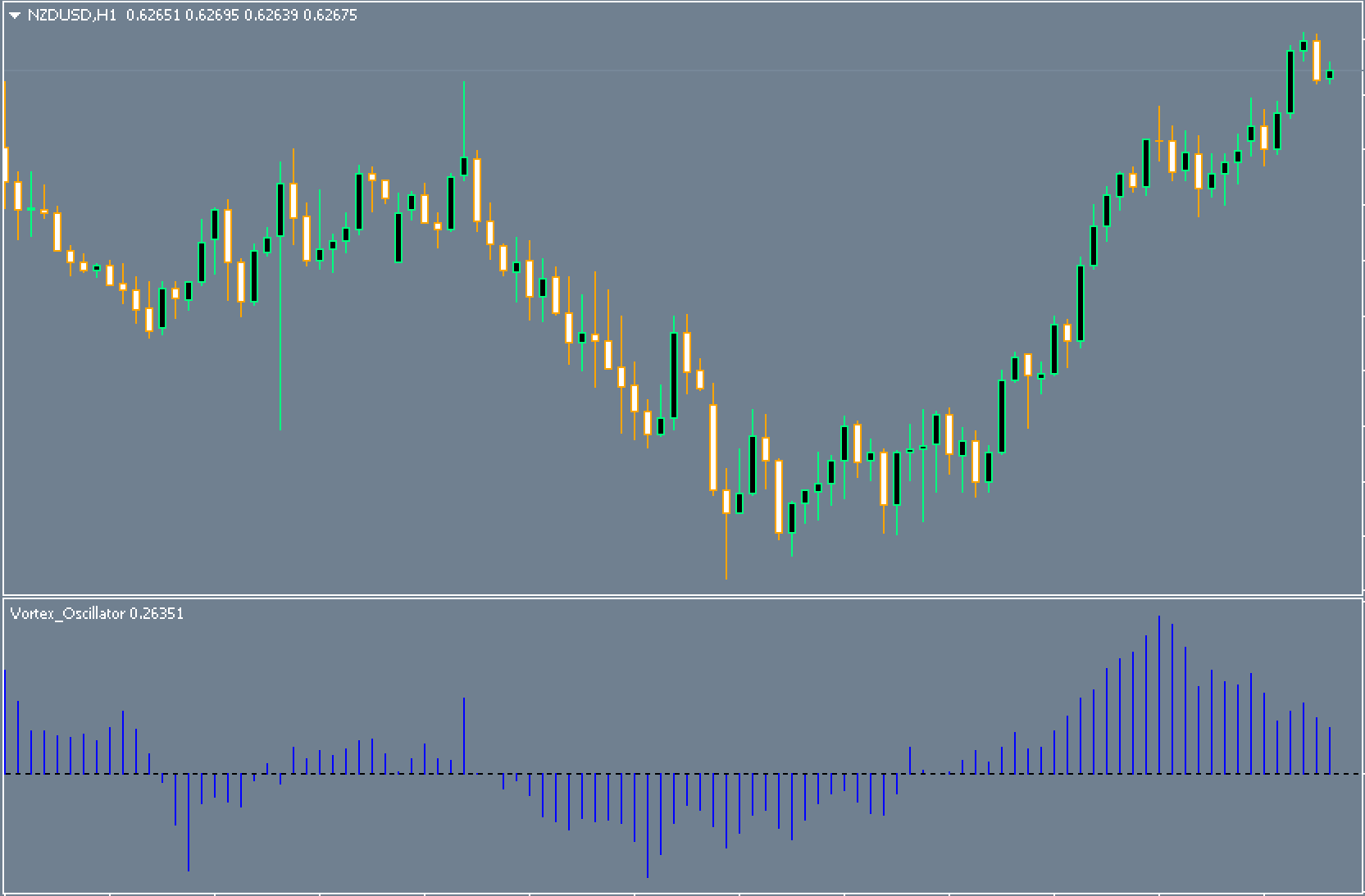 This is what the indicator looks like on your MT4 charts. This screenshot also shows how to determine the best trade entry zones.
You can use the Vortex Oscillator indicator as a standalone tool to enter buy/sell orders. It is highly recommended to use it in combination with other technical indicators and price action to improve trading efficiency.
Buy signals and sell signals. First, wait for the histogram above the indicator's center line. After the price action confirms the uptrend, you can open a buy/long position. (Bullish engulfment). This principle can also be applied to entry and sell signals.
Summary
The Vortex Oscillator MT4 is a promising technical indicator that can improve your win rate in financial trading. It is easy to use and chart friendly.