Extreme Scalping Forex Trading System
MA 1444 HLC/3
(with envelope level
150, 300, -150, -300)
Sell Zone Fib
Assistent Scalping with Slope 7
Buy Zone MA 1444 ( above level 150 medium buy; above 300 level strong
buy);
Buy Zone MA 1444 ( below level -150 medium buy; below -300 level strong
buy)
Long Entry
Price in Buy Zone
Slope Crosses up
Short Entry
Price in Buy Zone
Slope Crosses up
Stop loss 5 pips below or above Sell Zone fib.
Profit target 6-15 pips depends on the currency.
In attach also original version
In the picture Extreme Scalping Forex Trading System
in action.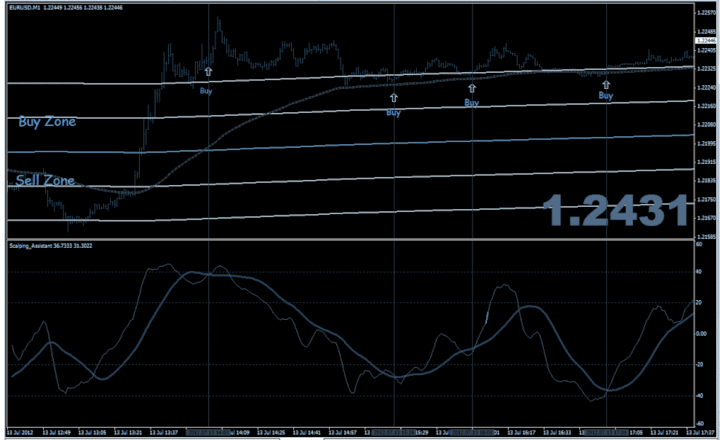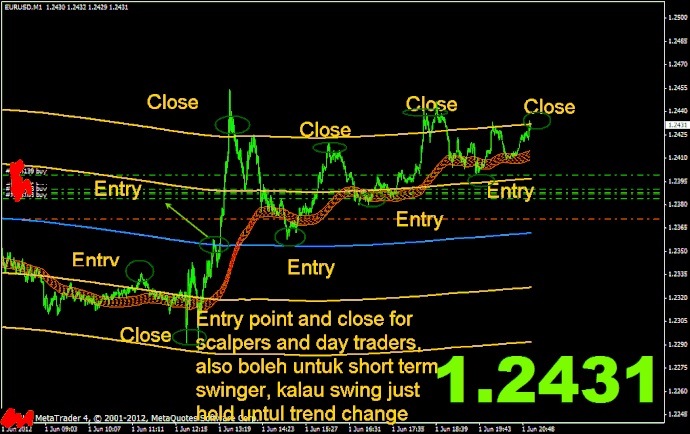 In this version setup ma envelope is:
MA 1444 HLC/3 (with envelope level 35, 75, -35, -70) (http://www.carigold.com/portal/forums/showthread.php?t=33868)
Original version (from CariGoldforum)
Share your opinion, can help everyone to understand the forex
strategy.
Platform: Metatrader4
Currency pairs: Any pairs, indices and metals
Trading Time: Around the clock
How to install MT4 indicator?
1. On the desktop, double-click to open the MT4 trading platform software you installed.
2. Click on "File" – "Open Data Folder" in the upper left corner, double-click the MQL4 folder, and double-click the Indicators folder
3. Copy the metrics you need to install to the Indicators folder
4. Open MT4, find "Navigator" in the display menu, then click "Technical Indicators" of "Navigator" and right click to refresh, you will see the indicator just copied.
5. In the "Technical Indicators" of "Navigator", find the indicator file just installed, double click or click manually to the chart window