Forex Profit Supreme Trading System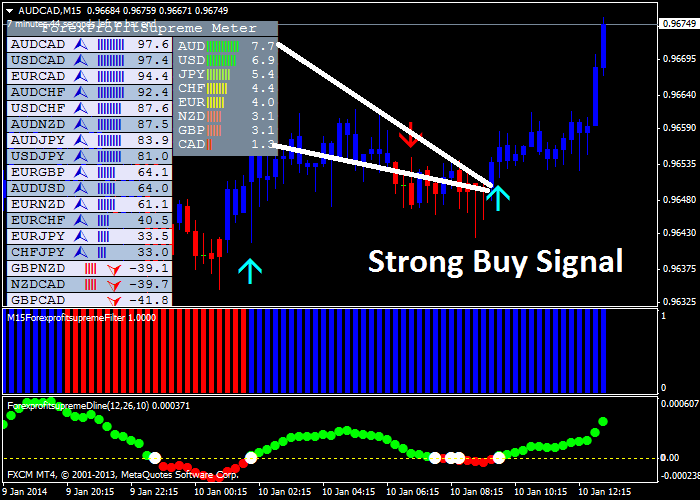 ATTENTION TRADERS: Apply this multi currency scanner set up to follow various pairs condition on your screen so as to get perfect trades and maximize your profits!
This Forex Trading System Will Let You Monitor Each Currency Strength Which Will Keep You Away From Sideways Market As Most Of The Trades End With Loss Due To Entries To Trendless Market
Dear Fellow Trader,
What would you do with a HIGH-POWERED Forex System that's SO SIMPLE to understand… so EASY to use, that literally ANYONE could pick BUY/SELL Entries into the Market like a Highly-Skilled and Trained PROFESSIONAL?
Let's get right to the point… You KNOW there's MASSIVE Profit to be made trading Forex, and you KNOW that with the right system you could literally CASH IN on a piece of the $3+ TRILLION DOLLARS PER DAY being traded in forex, but until now you've not found the right system to make that happen.
Well I've got GREAT News for you… For a limited time the "Forex Profit Supreme" trading system is now available to the public…
When you see the EXAMPLES of the ASTOUNDING PRECISION with which this UNIQUE and POWERFUL Forex System can enter a trade you'll be nothing less than AMAZED.
Before we look at these incredible charts you must understand that these INDICATORS and Laser-Accurate BUY/SELL Arrows appear in REALTIME and do not repaint or replot on the chart once the chart is refreshed or re-loaded, as is the case with many other forex indicators…THIS IS A REAL, PROFESSIONAL-LEVEL Forex indicator System and can easily be loaded onto the Metatrader (MT4) platform in a matter of MINUTES..
[embedyt]https://www.youtube.com/watch?v=zbSCM0iWkIw&feature=youtu.be[/embedyt]
Buy it now for only 19$
Follow examples below: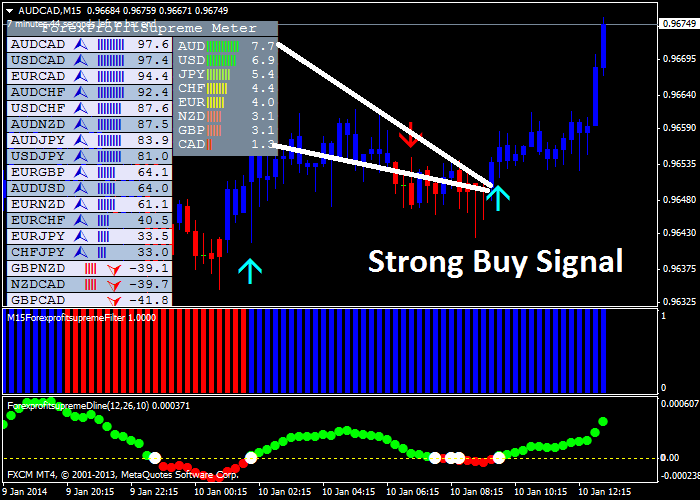 Example above is AUD/CAD 15 min. timeframe, ForexProfitSupreme Meter indicates AUD currency pressure so as confirms buy signal.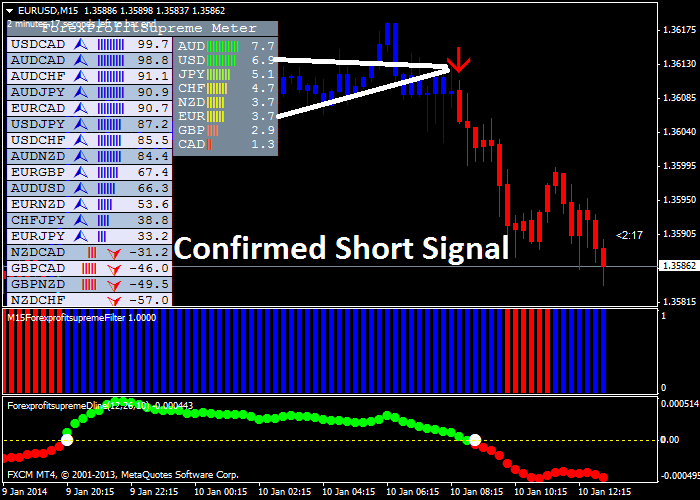 Example above is EUR/USD 15 min. timeframe, short trade confirmed by indicators.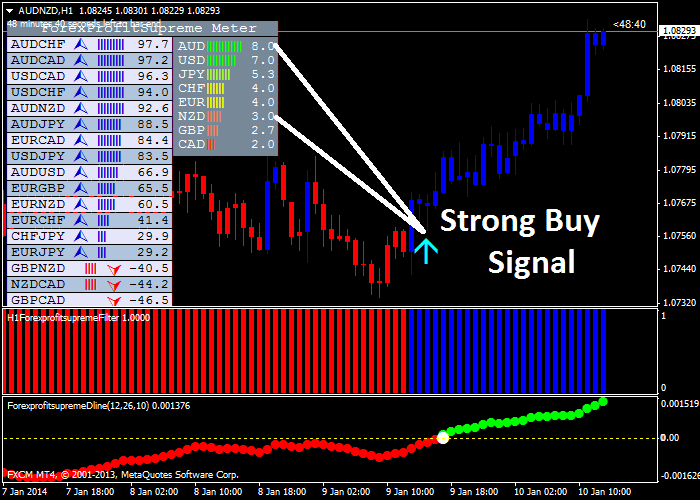 Example above is AUD/NZD Hour timeframe, long trade which moved to profit instantly.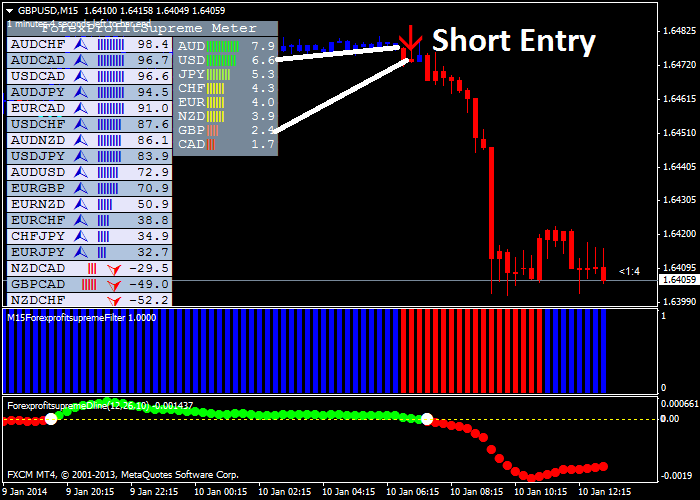 Example above is GBP/USD 15 min. timeframe, Short trade signal.
Listen Carefully Here, And If You Have Questions Write Them Down And We Can Discuss Them
The Forex Profit Supreme trading System makes it SUPER-EASY for ANYONE to Enter HIGH-PROBABILITY trades. The Arrows appear on the CLOSE of the bar and a trade can be IMMEDIATELY entered on the OPEN on the following bar.
ALERTS can be set so that THE MOMENT a BUY-LONG or SELL-SHORT Arrows appears the trader can be instantly alerted by a sound and/or popup window, eliminating the need to stare at the chart waiting for trade signals to appear. This is especially useful for higher time frames.
With the Forex Profit Supreme system it doesn't matter what the condition of the Economy is… the indicators can clearly give both Buy-Long and Sell-Short Entries whether the market is going UP, DOWN, or SIDEWAYS!
95% of traders will lose a lot of money, and that's a fact!
Why? Because they bought into some magic strategy that doesn't make money. You can't buy fancy software, sit back & think you have to do nothing & get rich!
This is a professional worldwide business with central banks & thousands of private & public companies taking part. Do you think they rely on some $300 software they got off the internet?
No, they have real traders in the market every day trading their money..I will show you how to be a real trader!
Buy it now for only 19$
Lets Talk More About Whole Set Up and Indicators Used.
System consist of six powerful indicators which were programmed to work along and confirm each other for pulling a trigger on entry. Alert function will let you not to monitor charts every time.
The main indicator of the ForexProfitSupreme will always let you know what is happening within the currency pairs. You should have already seen this from the examples above.
In fact, it is very easy to use the system. All you have to do is check which currency has a high pressure and on which pair. For your convenience more information can be found at the PDF manual.
ALSO, do not forget the most important thing – these indicators DO NOT REPAINT!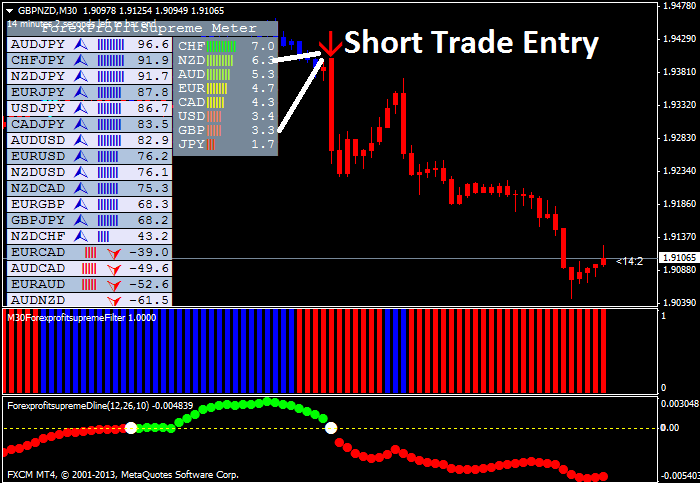 THIS POWERFUL SYSTEM INCLUDES:
You Have Full Control – there is no 'automation' or trading 'for you'. You quickly learn to spot trend direction and trade like a pro' yourself – in just minutes a day!
Sniper-accurate trades will put you on 5% of winners side
No Chart Monitoring Required – system comes with full package of alerts you ever need
No thinking, analysis or market study required
No trading experience necessary
Installs in minutes and can be used immediately
You have complete control and make the final decision on all trades
Advanced stop-loss system dramatically lowers risk and protects your earnings
No minimum trading amount
Free of "Up-Sells" Many people are selling 'easy Forex' but as soon as you it they scare you into thinking you need their "advanced program"
Template – Because it puts everything in place and makes your life easier, and of course you get…
Works on ANY Currency Pair! Forget being stuck with silly systems restricting you to USD/CAD or USD/CHF. The real money-making pairs aren't usually so obvious…
Bulls or Bear Markets, BOTH can Make You Money – you don't have to care!
Below Few More Chart Examples Of Trades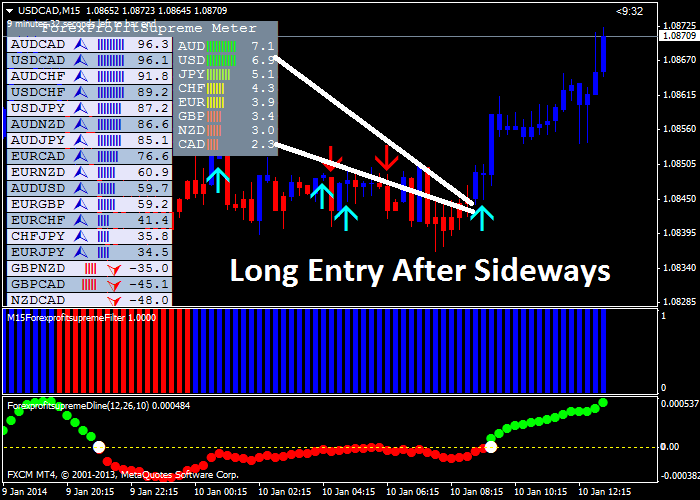 Example above is USD/CAD 15min, long trade which ended with 70 pips profit.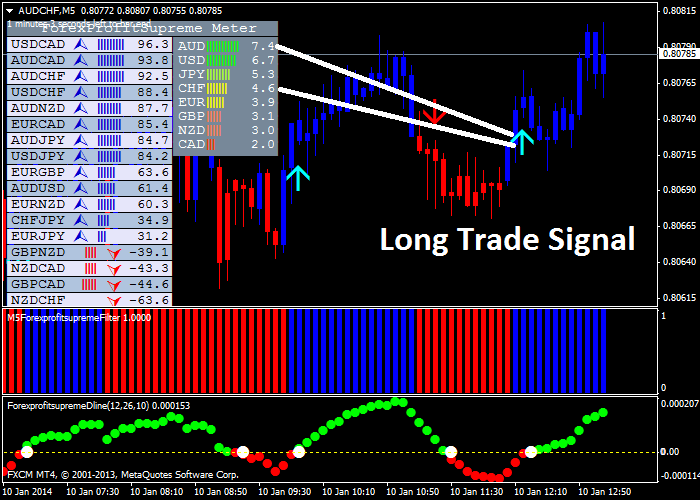 Example above is AUD/CHF 5min, long trade which ended with 45 pips profit.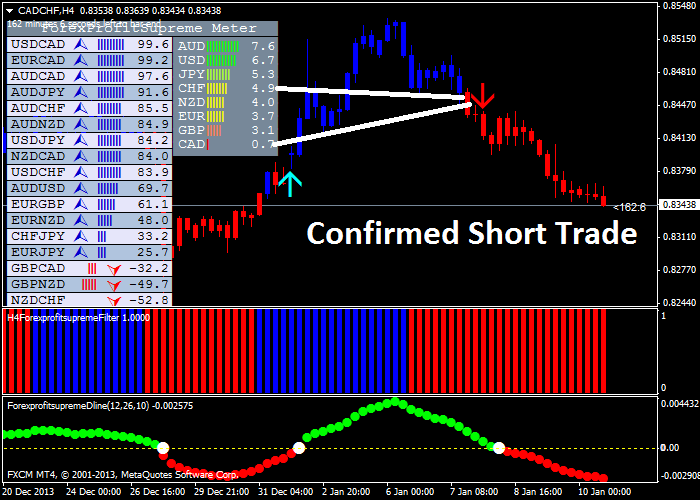 Example above is CAD/CHF 4h timeframe, short trade which ended with 160 pips profit.
Buy it now for only 19$