Golden Line V3 Indicator Cost $69 download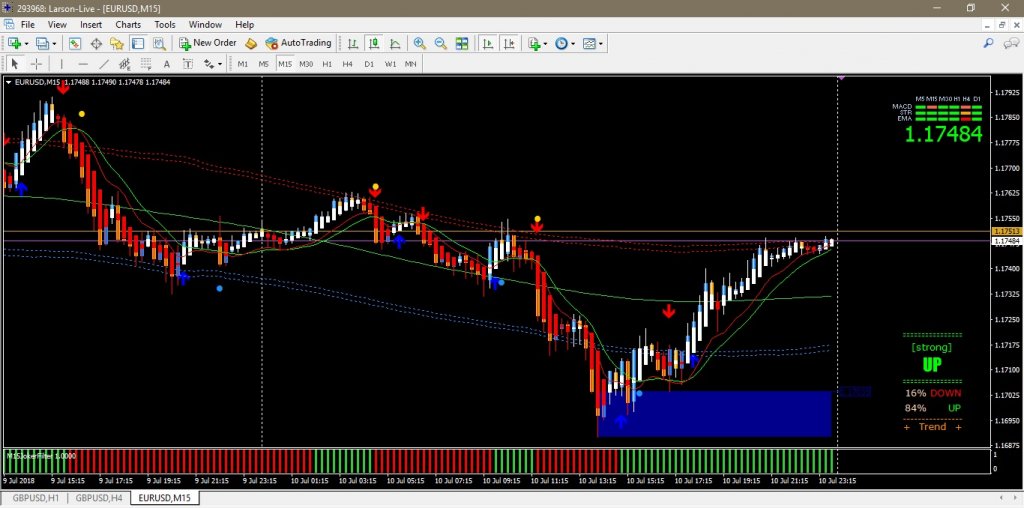 Gold Line V3 Indicator Advanced Strategy Indicator
Goldline V3 Premium Purchase
Candlestick HA must be in a buy or extreme buy range
Wait until the candlestick HA turns white.
Then wait for the blue arrows to appear, and the blue dots. * DOT BIRU is a confirmed purchase*.
The big trend indicator is still blue
The current meter display is down over 60%, which means demand is high and buyers are in and ready to buy!
If 5 purchase conditions are met, continue to purchase. Time Frame M15 and M30
When a candlestick HA touches the dotted yellow line in the sell area, profit is taken.
Gold Line V3 Advanced Sell
Candlestick HA must be in a sell zone or extreme sell zone.
Wait until the candlestick HA turns red.
After that, wait for the pink arrows to appear, and the yellow dots. * DOT NO CONFIRMATION FOR SELL * The point did not confirm the sell.
The general trend indicator is still red.
The meter is currently showing over 60% UP, which means the supply is high and the seller is in and ready to sell!
If 5 sales conditions are sufficient, continue selling. Time frame M15 and M30
When the HA candlestick touches the dotted yellow line of the buy zone, profit taking is closed.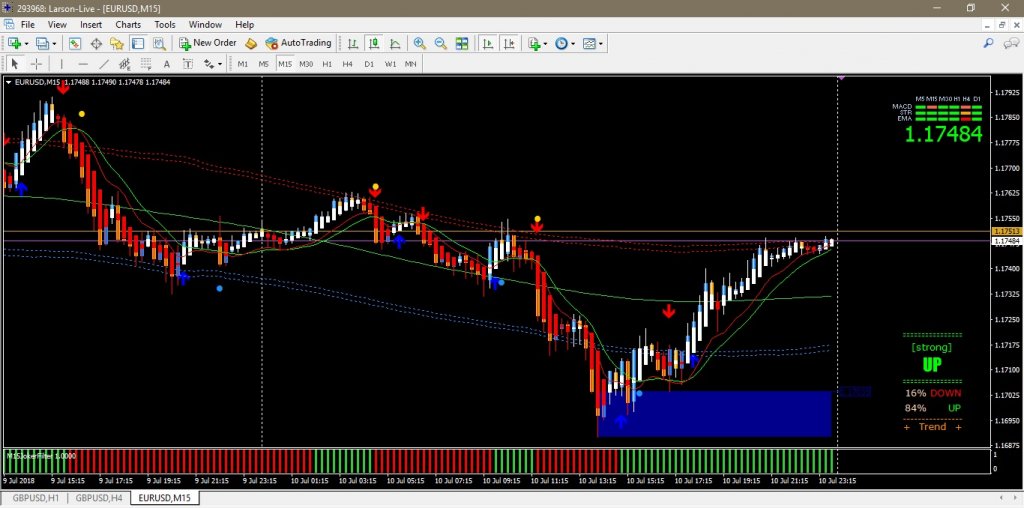 Goldline V3 Super Upgrade M1 Strategy.
Goldline V3 Super Upgrade M1 Buy.
Candlestick HA must be in a buy or extreme buy range
Hulu lines (blue and orange thick lines) must be in the buy zone.
Wait for the blue dot to appear
The big trend is still blue.
Take Profit 10-15 pips, Stop Loss under the blue arrow.
Gold Line V3 Super Ruler M1 sold.
Candlestick HA must be in the sell zone or extreme sell zone.
Gourd lines (blue and orange thick lines) must be in the sell zone.
Wait for a yellow dot to appear.
The general trend is still colored.
Take a profit of 10-15 pips. Stop Loss is placed above the pink arrow. Time Frame M1 only
[wptb id=16694]