GHOST SCALPER + PATTERN FINDER Indicator Cost $149 – download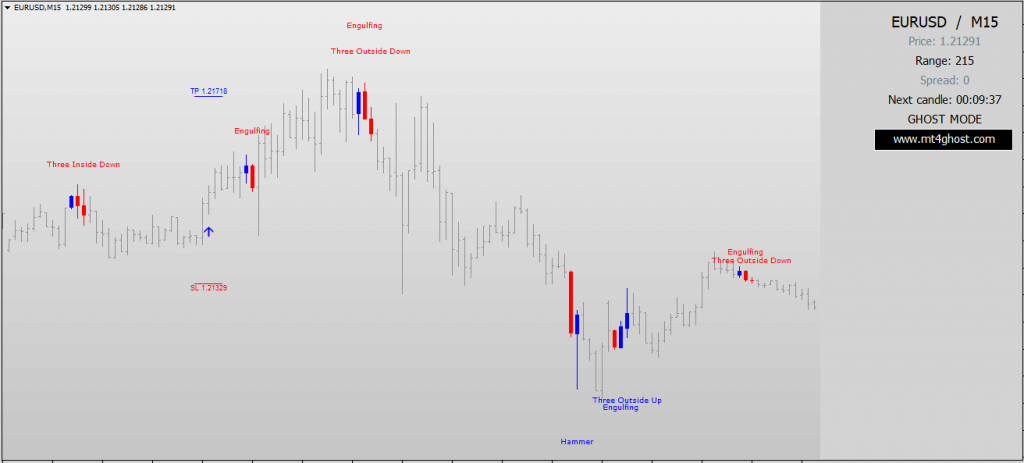 GHOST SCALPER pro is a non-redrawing indicator tool based on a combination of the most profitable trading algorithms and hidden strategies that together ensure that you get only the most reliable and accurate signals. It comes with PATTERN FINDER Pro indicator, which is very useful for manual traders or for those who wish to filter out signals from such indicators.
GHOST SCALPER Pro system combines several analytical techniques and provides you with buy/sell signals in an easy-to-read format. No professional is required to use it. GHOST SCALPER opening technology will show you clear signals and provide you with exact take profit and stop loss levels.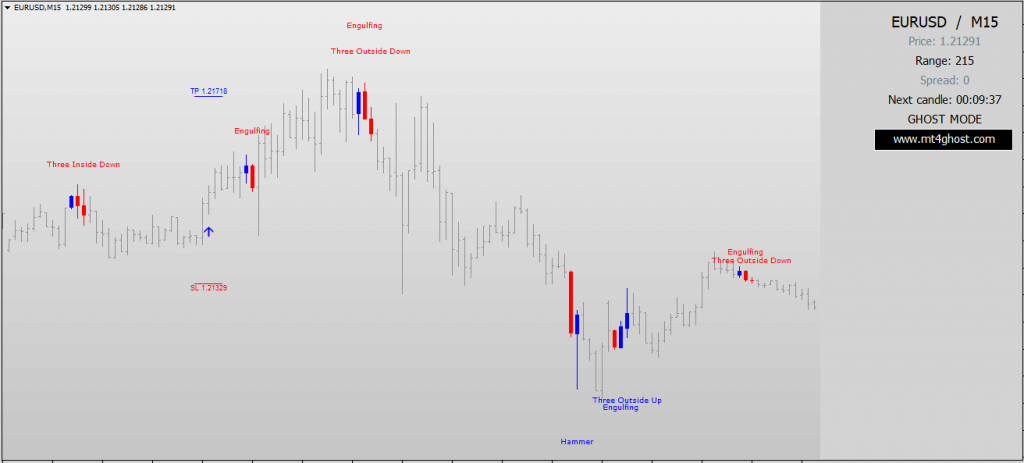 The PATTERN FINDER Pro indicator recognizes more than 40 candlestick patterns. You can select your own set of bullish and bearish patterns. PATTERN FINDER PRO will help you track any major reversals of continuation patterns. It can also notify you when new patterns appear.
Features
You can set the GHOST SCALPER Pro indicator to send you signal alerts via email, mobile notifications or platform pop-ups. This is useful because it means you don't have to stare at the chart all day waiting for a signal to appear, and you can monitor multiple charts at once.
GHOST SCALPER | FAST