PipFinite Trend PRO Expert – expert for MetaTrader 4
Platform: Metatrader4
Currency pairs: Any pairs, indices and metals
Trading Time: Around the clock
This EA demonstration ability of popular indicator PipFinite Trend PRO.
Install
Warning! For correctly work, you must to execute few steps:
Set param DISABLE_EXPERT = false; By default EA doesn't work with PipFinite Trend PRO, because it is missing in testing server.
Download PipFinite Trend PRO from market page: https://www.mql5.com/en/market/product/26888 (for this press Demo button).
Select need symbol in Strategy Tester. Select regim "Open price only". This EA work well with all regim but for PipFinite mean open price only.
Enjoy!
Trade Strategy
EA uses trade strategy from description of this product:
How To Trade
No complicated rules, Just follow 3 simple steps!
Step 1: Trade Setup
Enter a signal if Statistics Success Rate is higher than 65% (Statistics Success Rate > 65%).
Step 2: Set Stop Loss
Exit buy signal on a new sell signal.
Exit sell signal on a new buy signal.
Step 3: Set Take Profit
Option 1: Take profit on TP1.
Option 2: Partial take profit on TP1 and close remaining position on TP2.
Option 3: Take profit on opposite signal or riding the trend until it reverses.
If you want use first TakeProfit only – set param VolumeForTP2 = 0.0;
if you want change success rate value change param SuccessRate. If you doesn't want use it, set value in 0.0.
For example, this buy signal when success rate = 78.57%. TakeProfit level #1: +66 pips, TakeProfit #2: + 154 pips: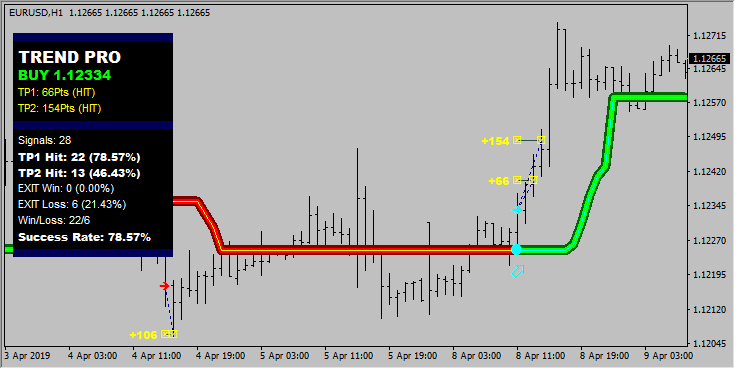 In EA this signal will be work so:

HOW FOREXGUMPULTRA WORKS
To avoid the numerous technical nuances and terms, let us briefly but clearly explain the basic systematics of this indicator. As ForexGumpUltra is almost a complete trading system already, which only needs to be supplemented with a money management feature, it can be said that this indicator is a complex of programs and subprograms for global statistical study of the market. That is, it tries to do almost all the work on analyzing and studying the market instead of the trader and to provide ready-to-use buy or sell signals as recommendations. ForexGumpUltra analyzes the market by 34 parameters. These include the market volume, the statistically average direction, combinations of candlestick patterns, as well as a number of additional signals used for in-depth analysis of the market. The effectiveness of this system can be seen in the video below.
ADVANTAGES OF FOREXGUMPULTRA
No need to analyze the market using dozens of indicators After all, it takes a lot of time and effort to learn to interpret at least one indicator.
No need to stay in front of computer in anticipation of a new signal. The indicator provides email and push notification features.
This indicator has buffers and can be integrated into any Expert Advisor. Our programmers will help you with this.
The indicator works on all currency pairs and all timeframes.
The indicator draws its signals at Close[0] and does not redraw them (see the video).
PARAMETERS OF FOREXGUMPULTRA
fast_average_period – fast MA period.
slow_average_period – slow MA period.
signal_line_period – signal MA period.
smoothing_period – averaging period.
shift_of_the_averaging_line – shift of the indicator calculation relative to the zero bar.
Index_calculation_period – period for calculating the price direction index.
upper_bound – the upper bound of the price range for calculating the trend direction.
bottom_bound – the lower bound of the price range for calculating the trend direction.
bars – the number of bars to display the indicator. The maximum value is 5000. The minimum value is 200.
inform – display the information panel on the screen.
Color – color of the information panel.
thickness_of_thick_line – width of the thick line.
thin_line_thickness – width of the thin line.
Signal – send signals as email and push notifications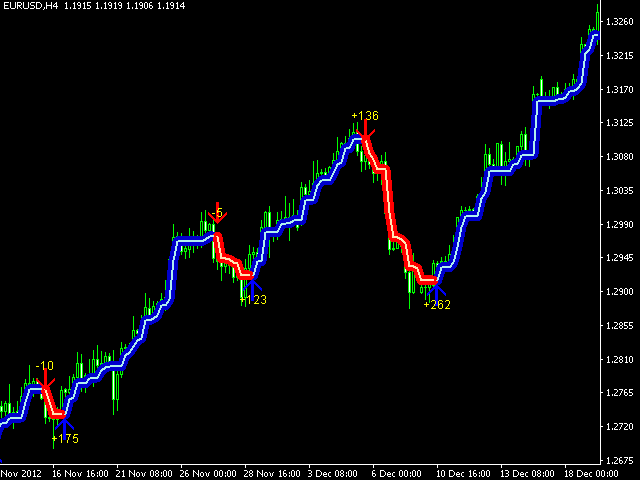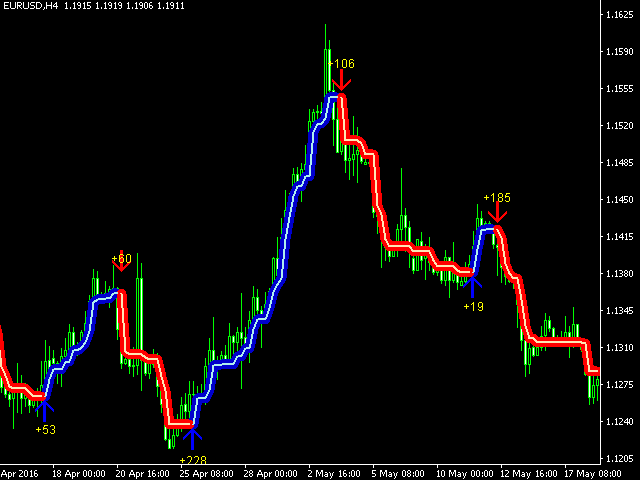 Original website:  www.mql5.com/en/market/product/29390
$49.00 $147.00
1. Open the MT4 trading software – "File" – "Open Data Folder" in the upper right corner
2, find the "MQL4" folder – "Experts", put the EA in this folder
3, need to refresh or restart the trading software to display EA, find "EA" in "Navigation" – "EA Trading"
4, find the EA you need to use, right click the mouse, select "attach to the chart" (additional chart: EA uses the currency to be linked, if you need to hang Europe and America, please attach to the AUDUSD chart)
5. After adding the chart, set the EA parameter. In the "Common" option, select "Multi-empty position" and check the box in front of "Allow real-time automatic trading"
6, in the "input parameters", set the relevant parameters, generally modify the number of single hand, jiacang distance, loss ratio, 10,000 US dollars according to the minimum parameter settings, after setting "confirm
7. After setting the EA parameters, start the EA. In the "Tools" – "Options" – "EA" – check "Allow DLL import" to confirm