Description
Forex DJ Market Pro is a trading system that analyzes market movements very accurately from a technical point of view. This system is easy to understand and understandable and if used properly, it will increase your trading success and maximize your profits!
The DJ Market Pro system is impeccably programmed. It comes with an on-screen panel that tells you to buy/sell and the various information needed to trade. It does not overlap with the candlesticks, so you can always read it clearly.
DJ Market Pro Indicator System can be used for any Forex currency pair and other assets such as stocks, commodities, cryptocurrencies, precious metals, oil, natural gas, etc. You can also use it in any time frame that best suits you, from 1-minute to 1-month charts.
Indicators + Dashboard, see chart for introduction.
Dashboard, scanning for all signals.
Multi-currency dashboard
Customised times
Customised currency pairs
Signals, emails sent automatically.
Mobile phone signal sending.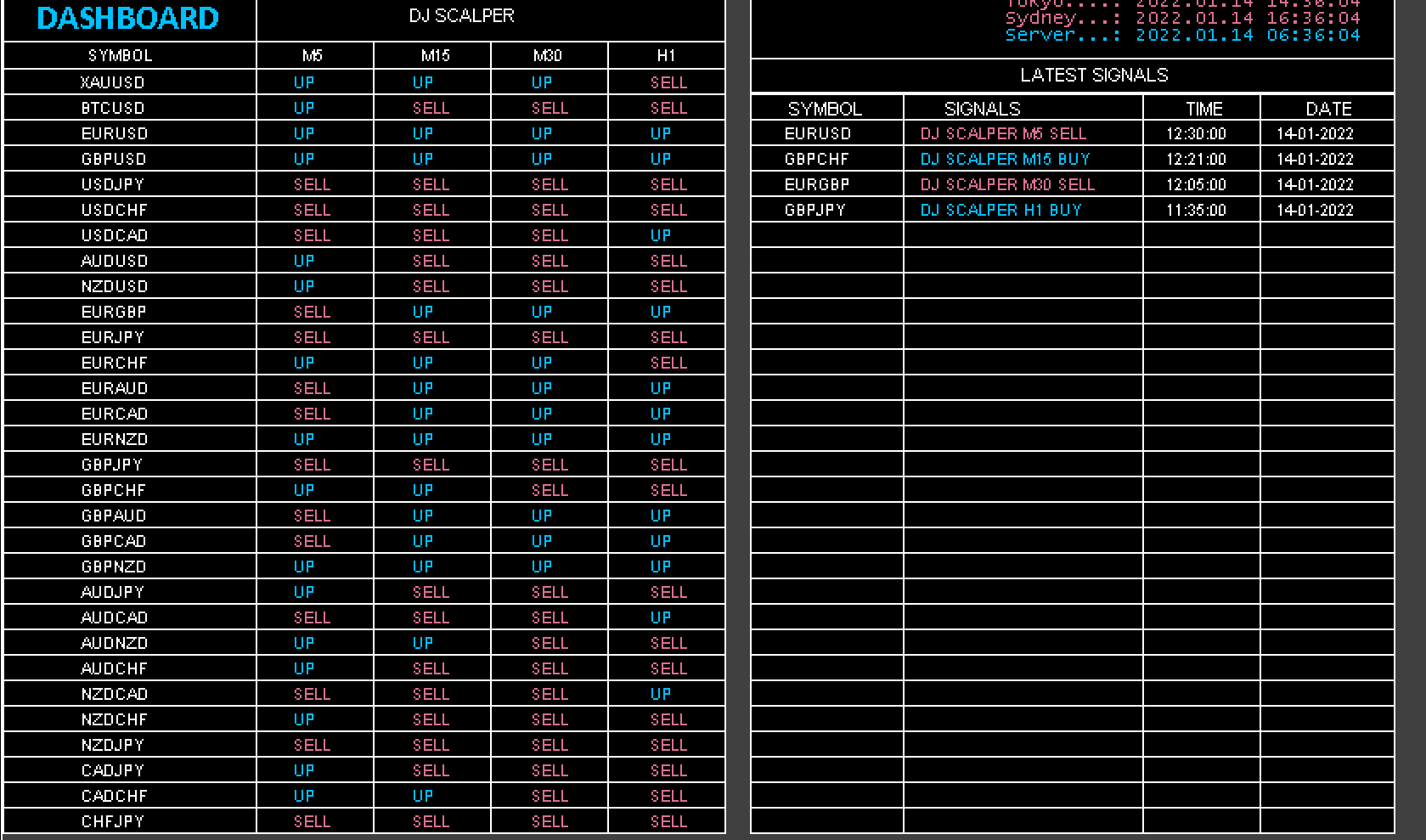 system is the right choice for you.
Very profitable signals
Support for all currency pairs
Early detection of trend changes
Arrows are 100% non-redrawn
Terdapat Stop Loss and Take Profit
Simple and easy
Alerts/sounds available
Email notifications and telegraphic boats
Notifications mt4 smartphone