FX Lord Forex Trading System
Fx Lord Forex Trading System
Gold Miner and Trend LordFrame 15 min ;
Currency pairs;any;
Indicators
Hama 2
Gold
Miner 2
Trend
Lord
Digital MACD modified with two Wma (2,;6)
Fibonacci pivots
Long Entry
Gold
Miner Deep Sky;
Trend
Lord Deep Sky;
Wma (2) of
digital MACD Cross up Wma (6 ) of digital MACD
Short Entry
Gold
Miner red
Trend
Lord salmon;
Wma (2) of digital MACD
Cross down Wma (6 )
of digital MACD.
Exit position
When Hama change color;
At the level of the Fibonacci pivot;
Profit Targetpredetermined, or ratio 1:2 stop loss;
Stop loss on the previous swing or 3 pips above or below hama.
In the picture Fx Lord Forex Trading System
in action.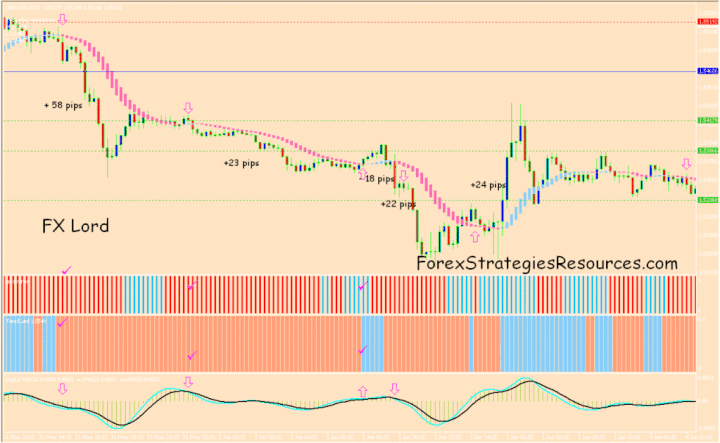 Share your opinion, can help everyone to understand the forex
strategy.

Platform: Metatrader4
Currency pairs: Any pairs, indices and metals
Trading Time: Around the clock
How to install MT4 indicator?
1. On the desktop, double-click to open the MT4 trading platform software you installed.
2. Click on "File" – "Open Data Folder" in the upper left corner, double-click the MQL4 folder, and double-click the Indicators folder
3. Copy the metrics you need to install to the Indicators folder
4. Open MT4, find "Navigator" in the display menu, then click "Technical Indicators" of "Navigator" and right click to refresh, you will see the indicator just copied.
5. In the "Technical Indicators" of "Navigator", find the indicator file just installed, double click or click manually to the chart window