Description
Type: intraday trading
Timeframe: М5, М15
Currency pairs: EURUSD, AUDNZD, NZDUSD, AUDUSD, NZDCAD, AUDCAD, USDCAD, NZDCHF, AUDCHF, USDCHF, AUDJPY, NZDJPY, USDJPY.
Deposit: from 10 $ per cent account
Type of trade: the possibility of both semi-automatic trading and manual.
The main feature of the I-ZONE strategy: the repulsion from the levels of the range of the day. The red and blue levels of the day range are calculated mathematically based on the volatility of previous days. Below is an example of how the price fights off the levels, and the red arrows indicate the likely rebound.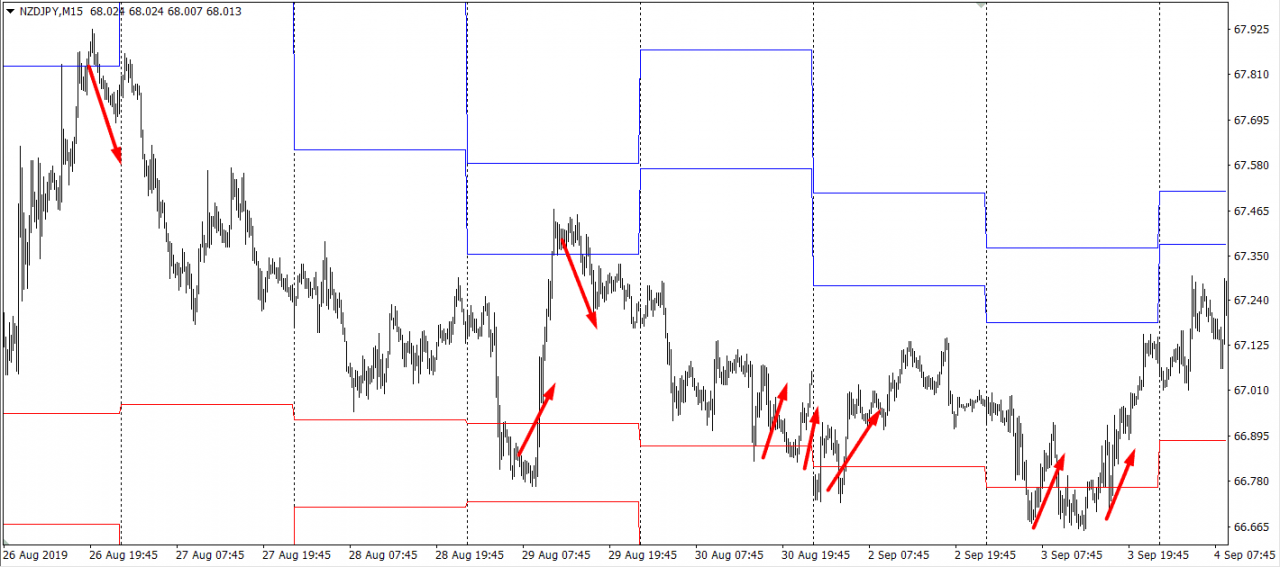 Now we will show the highlight of the strategy – the Signalman indicator. The examples show already filtered signals. This indicator was not previously available. Now we decided to add it to the trading strategy, so that it would be much easier for you to receive signals.
Examples of signals and deals: