Description
The mt4 Reversal Indicator is an MT4 chart indicator used to identify potential reversal signals in financial markets. mt4 Reversal Indicator is specifically designed to scan previous price behavior to indicate potential overbought or oversold conditions in the market. mt4 Reversal Indicator is displayed as a bar chart with settings ranging from -5 to +5. +5 is considered extremely overbought and -5 is considered extremely oversold (dark gray area).
The tool is built taking into account the concept of mean reversion, which means that the market usually returns to its historical mean. With this in mind, the tool can be used to find markets that have deviated significantly from their historical averages and are likely to reverse.
Overbought/oversold reversal positioning tool: MT4's mt4 reversal indicator!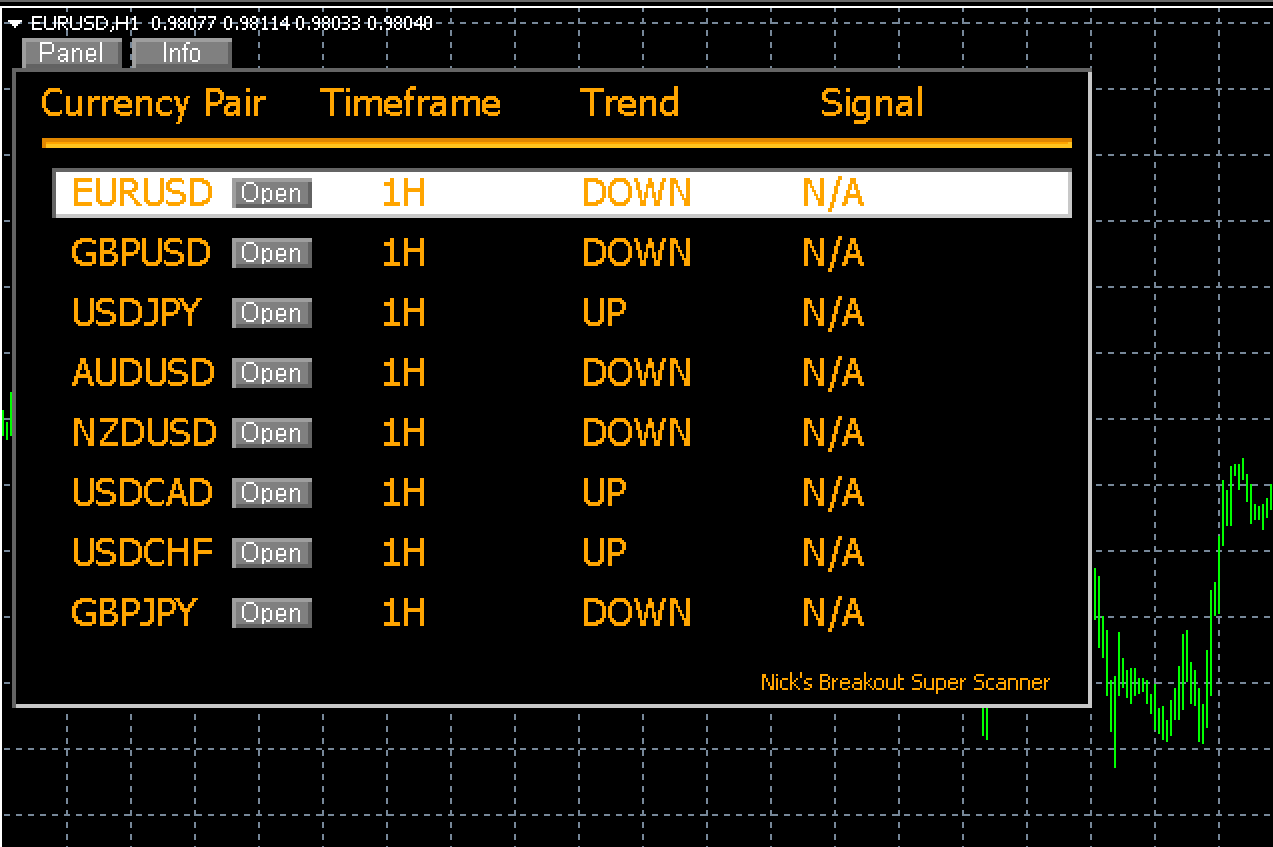 The scanner already has the RSI cycle built into the input, but you can choose any time period and any design you want.
* Note: This indicator is only available for Metatrader 4.
Email and MT4 Alerts Features
The tool also has built-in functionality to automatically alert users of new signal/pattern detection via email or MT4 alerts. This is very helpful to reduce screen time and trade only your favorite settings.
One-time purchase, unlimited use
Once you have purchased the software tool for yourself, you will not have to pay any recurring fees and can use the tool on any MT4 platform on multiple devices.