This advanced ADX indicator for MT4 provides traders with key information about the existence of a trend and the strength of that trend. The Advanced_ADX indicator can be utilized as a standalone indicator on the MT4 platform to receive the most effective buy and sell signals. In contrast, forex traders are able to combine the information they receive with other technical quality indicators to trade using the confluence of various indicators.ADX is an acronym for something called the Average Directional Movement Index.
It is the Advance ADX indicator for MT4 is different from the traditional ADX indicator. It is an Average Directional Movement Index indicator on the MetaTrader platform. This MT4 Advance ADX indicator has a bar chart. In contrast, the traditional ADX indicator has a D+ as well as a D line. The advanced indicator displays a histogram in green and red shades to indicate the direction of the trend. It also provides the best buy and sell signals, offering the most profitable entry points.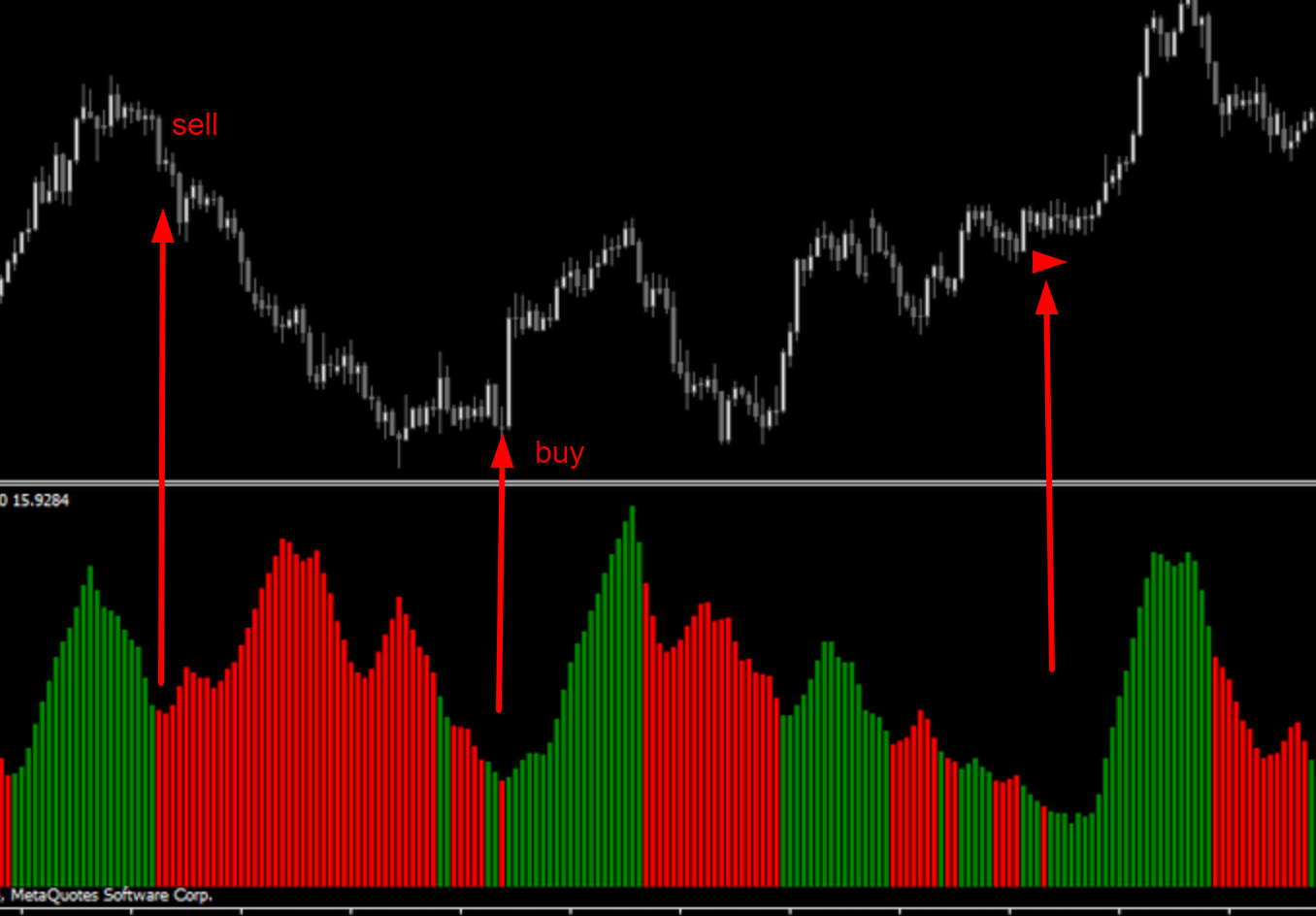 Advanced ADX Indicator for Trading MT4 Signals
The above EURUSD H4 chart shows how to use the Advanced ADX Indicator, which displays histograms in green and red shades and clearly shows the best entry points in the direction of the trend. Forex traders can buy when the color of the histogram changes to green and then exit the trade with the opposite color of the histogram. In the same way, when the color of the histogram changes from red to red, the trader is able to sell and then exit the trade with a different signal. As long as the color of the histogram is the same, traders can keep their positions as they continue trading.
The indicator is very easy to use for beginners in forex trading because it shows the color histogram. For advanced forex traders, they can use the indicator to determine the convergence of the indicator with other indicators and instruments, as it is the most suitable alternative to the ADX indicator at the moment. The indicator can be used for all time frames and currency pairs.
Intraday traders are able to trade on charts with shorter time frames such as M5 or M15. However, as with other indicators in the technical field, the advanced ADX indicator performs better on charts with higher time frames, such as H1 as well as H4. Buy and sell signals are more reliable and profitable at higher time frames. Likewise, trend directions established in higher time frames can last longer and provide higher returns.
Summing up
Trading with an indicator called MT4 Advanced ADX Indicator is easy and suitable for traders engaged in Forex trading. This indicator is a fantastic tool for traders who trade Forex using the traditional ADX Average Directional Movement Index indicator.The Advance ADX indicator is very useful and profitable in all applicable strategies.