Forex Royal Synergy Strategy Review
Table of Contents
Forex Royal Synergy Strategy Features
Forex Royal Synergy Strategy Summary
The Forex Royal Synergy Strategy is a manual forex trading platform that allows you to trade on the industry's standard MT4 platform. To load the Forex Royal Synergy Strategy indicator onto your charts, you will need to have the MT4 desktop software. After scanning the markets, it will display the signals on your chart. The software will then let you decide whether to accept the signal or wait for it to come along. Although this may sound simple, it's not. There are many aspects to forex trading that you need to consider, such as the advantages and disadvantages of certain trading strategies. These will help you decide whether this forex strategy is right for you.
Forex Royal Synergy Strategy
You can spot trading signals with the Royal Synergy Strategy's built-in adaptive, self-correcting algorithm. This allows you pinpoint when you should enter or exit trades. All you have to do is tell it the trading style you are comfortable with, and Royal Synergy Strategy will notify you when there is a trade that matches the preference within the settings.It's capable of performing highly complex calculations in the shortest time possible in order to detect impulsive price movements that identify early trend formation. As a trend trader, I love them because they can help you spot large market swings. However, this can be difficult as it takes time to analyze the market. Normally, looking at the charts, a typical trader wouldn't be able to do this, but this forex software can as it uses an automated algorithm which can simultaneously scan all of your favourite financial instruments and chart timeframes without you even needing to be at your computer.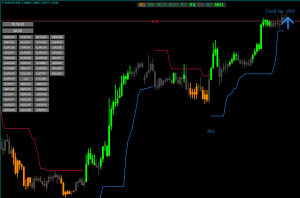 The Royal Synergy Strategy has a very user-friendly graphical interface which shows you what the algorithm is "thinking" at any given time. You can actually detect continuation and reverse market movements against the trend. You can use it to help you join the trend, and you will be able to determine when the trend has ended. The UP and DOWN signals will notify you of each new trading setup as defined in the indicator's settings.In addition to big arrows drawn on the charts the signals can be delivered as a small pop up window with a sound alert (as seen in image), email message, or a push notification sent to your mobile device such as phone or tablet. You can save hours on chart viewing, which is great. You will still need to be quick to get into the market when the price is right. Once the trend indicator has been installed, you can receive trading alerts every month without paying any fees. Your MetaTrader 4 must be set up with your account details, email address and phone number. Although this may sound complex, the step-by-step instructions will help you if it is your first time using the MT4 platform.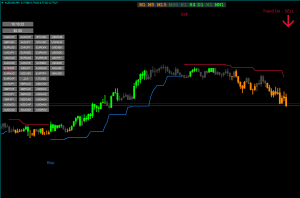 Forex Royal Synergy Strategy Features
Trading signals for buy/sell manually
Get a signal alert by SMS, email or platform popup
Mixing technical analysis with trend and reversal detection
You can use this feature on any Forex broker, instrument or timeframe
Simple to use trading templates for the MT4 platform
Forex Royal Synergy Strategy Summary
The Forex Royal Synergy Strategy may sound like an intuitive trading tool, but it requires some practice and initiative before you can fully utilize its capabilities. Because I believe that trading signals should be verified with market analysis, The Forex Royal Synergy Strategy could give traders completely different results. I wouldn't take every single buy and sell signal without verifying them. To make sure you're comfortable, it is important to set a stop loss level and a take profit limit. Every trader is unique in this regard. You can use this link to visit the official site. You will receive updates and instructions, as well as helpful trade examples.
Forex Royal Synergy Strategy
$37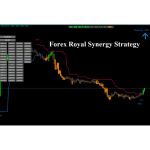 7
Functionality
7.0/10
It's easy to use
7.0/10
Versatility
7.0/10
There are pros
Clear buy/sell signals
It's easy to use
Trend Trading Strategy
All Trading Brokers
All trading instruments
All Chart Time Frame
Instructions in detail
Get free updates
Complete Support
Cons
MetaTrader 4 only
It's not very innovative
It takes time to learn how to use
You need to take some initiative
No Verified Results
Visit Forex Royal Synergy Strategy Website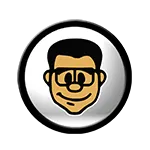 Forex Geek Self-confessed Forex Geek I am a self-confessed Forex Geek who spends my days testing and researching everything Forex related. My years of experience have been in forex trading. I've reviewed thousands upon thousands of brokers, forex strategies and courses. My knowledge is free and I am happy to share it with you. Find out more about my background.
Similar posts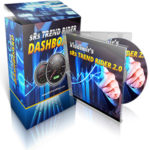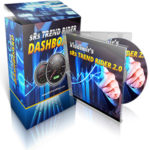 Review of sRs Trend Rider Pro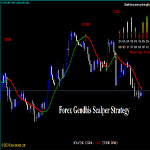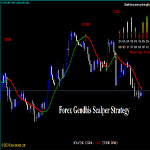 Forex Gendhis Scalper Review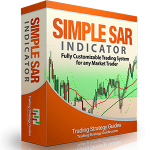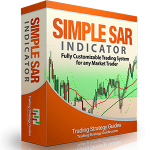 Simple SAR Indicator Review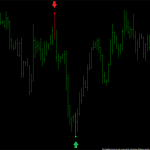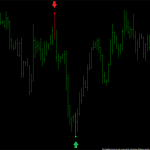 Extreme Pin Bar Indicator Review