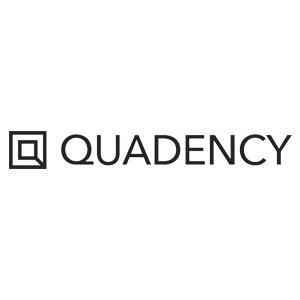 Quadency allows you to trade crypto on any major exchanges. Quadency is a platform that simplifies the management and administration of crypto assets. The Quadency platform can be used by investors as well as traders from all levels of experience. There is something to suit everyone, whether you are looking to trade cryptocurrency in a matter of seconds or connect to professional tools like trading robots. This Quadency Review will look at the main features of Quadency to help you determine if this is something you would like to add to your trading.
Quadency:
Quadency, a cryptocurrency asset management platform allows you to connect multiple accounts in one interface. This makes it easy for users to manage all of your assets from one platform. Quadency offers automated portfolio and trading management options for institutional traders and retailers alike.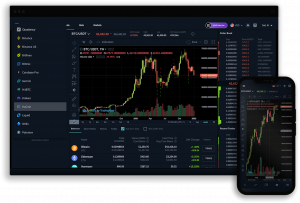 Quadency Platform
The Quadency platform is an all in one solution for anyone who trades or invests in cryptocurrency and they want the convenience of having everything in once place, with some additional features that you won't typically find on your standard crypto exchange.The platform is modern and simplistic, yet powerful with professional charting. You can access real-time market data. The platform can be customized to suit your needs. You can see portfolio prices in your currency and customise your trading interface.
Quadency App
The Quadency app allows you to manage digital assets quickly and efficiently from any location, provided that you have internet access. You can get automated strategies that are customized in just a few clicks.
Quadency Features
The Quadency platform has three main functions: portfolio management, manual trade and automated strategies using trading robots.
Management
Quadency can be connected to all of their supported crypto exchanges, including Binance. They continue to work on expanding their partnerships and increasing the number of exchanges they can connect.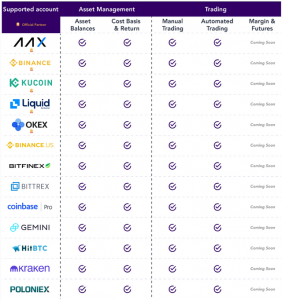 It is possible to monitor your entire crypto portfolio from various exchanges, as well offline wallets. This allows you to see your progress over certain periods. You can view historical and real-time performance data, see your asset allocations, and get PnL reports. This dashboard will give you deep insight to make informed decisions. To keep their entire portfolio in order, users can add offline wallets. This tab gives you more detail about your cryptocurrency asset portfolio: history, trades and open orders.
Forex
Quadency lets you trade thousands in cryptocurrency assets via centralized exchanges Binance and Coinbase. It offers a user-friendly dashboard experience that allows for easy portfolio management, trading, and access to more than 1,500 digital assets.
Robots
Quadency is committed to making algorithmic trading accessible and simple for everyone. You can either choose pre-made automated strategies, or create your own. The process is quick and easy. You can link trading robot strategies to your cryptos for market analysis, trade execution and more. You can make trading strategies as complicated or simple as you wish, such as grid trading, portfolio rebalancing, and even trading robot strategies for trading. Quadency has a variety of trading strategies available, which range from simple accumulator strategies to complex high-frequency trading strategies. You can choose from a number of already-configured bots for automating a wide range of strategies. You can choose from a variety of trading bots, such asAccumulator: Use this bot to "accumulate" or buy a certain amount of asset over time.Grid Trader This robot automates the risky grid trading strategy, which seeks profit from volatility in the market through multiple buy-sell orders.Portfolio Rebalancer: This bot will automatically create a portfolio of diverse assets by selecting the desired assets, and setting their allocations.Market maker You can use this bot for a live market strategy. By placing two simultaneous limit orders, the bot can buy and sell low.Market Maker Plus This advanced Market Maker bot can handle up to 200 open ordersSmart Order Take profit and go long/short, with fixed or trailing stop loss levels.Custom bots You can design robots to be able to follow simple rules or customized strategies. With these robots, traders can perform technical analysis. They also have the option to run preconfigured trading techniques that test their technical analysis methods. It is best to not only rely on technical analysis. I want to be able to verify trading signals that are based on multiple factors. You can also backtest trading strategies using historical data in order to see how they have performed under different market conditions. Backtesting results may not be the best and they do not take into consideration important variables like liquidity or fees.
Quadency API
Quadency API offers a simple and standard interface to connect with Quadency, its supported exchanges and other Quadency services. There are many uses for the Quadency API, including mobile and web apps that require historical or real-time cryptocurrency market data. High frequency algorithmic trading is possible on top tier exchanges. Possibilities are unlimited so it's up to you how you use them.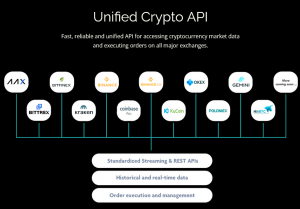 Some key features include the following:
Market data, including historical and live prices, trades, and order books.
Find your related accounts and information
Check out the latest balances, trade history, open orders and closed orders.
You can send orders to the exchange accounts you have connected (market, limit or stop-limit).
You can cancel orders from your exchange accounts
QUAD Token
QUAD is the cornerstone of Quadency's rapidly expanding ecosystem. QUAD aims at bringing together the benefits of DeFi/CeFi from one account, with even lower prices. QUAD is designed to increase platform engagement and user satisfaction.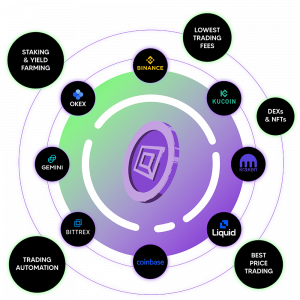 The core utility of QUAD lies in its ability to access other Platform features like trading bots or backtesting, as well paying transaction fees on Quadency Exchange. The design of Quadency's QUAD token helps to ensure a fair system of distribution, vested interest by the team, and long-term stability for all stakeholders.The QUAD Smart Contract passed Zokyo's comprehensive security audit with success. All smart contracts withstood intense scrutiny and passed Zokyo's rigorous security assessment. Zokyo Venture Studio is an investment studio that creates, funds, and secures renowned web3/crypto companies. They have a cybersecurity team that leverages a real­ world attacker mentality to mitigate risk. Zokyo have helped build, secure, and deploy blockchain solutions that manage billions of dollars' worth of digital assets.
Quadency
Quadency was founded in New York City in 2018 with support from Dash Investment Foundation, other investors and others. There are teams all over the globe. Quadency was founded by Rosh Singh to allow individuals to quickly and safely participate in cryptocurrency trading. Quadency is constantly seeking to implement innovative features, and has expanded its team across the globe.
Quadency Support
Quadency's commitment to customer satisfaction is what sets it apart in the crypto market. Quadency does not prioritize growth over support. They offer live, high quality support all year round, 24 hours per day and 365 days per year.
Is Quadency secure?
Quadency uses the most effective practices in the blockchain and financial markets to provide traders with security and peace of mind. All user accounts are protected by two-factor authentication. Both in transit and at rest, all sensitive information of users is encrypted. Multiple layers of encryption are used to protect data (256 bit encryption across the network). All website data is transmitted over encrypted Transport Layer Security ("TLS") connections (i.e., HTTPS).Exchange API keys are stored encrypted using Bcrypt as per industry standards and only decrypted when syncing account information or when the user performs actions against their linked accounts. bcrypt is a password-hashing function designed by Niels Provos and David Mazières, based on the Blowfish cipher and presented at USENIX in 1999.Furthermore, they provide advanced measures to mitigate DDoS, brute force, and automated scripting attacks, and use top industry-testing procedures to ensure total compliance with reliability standards.
How much does Quadency Cost?
Quadency is free. Quadency trading is completely free. There are no additional transaction fees. You may need to still pay exchange or blockchain fees if applicable.
Quadency Conclusion
Quadency provides an easy-to-use and intuitive investment platform for cryptocurrency traders. Quadency is a complete cryptocurrency trading and automated strategy platform. It makes it simple for investors and users of any experience level to manage their portfolios on a wide range of crypto exchanges. The modern interface allows you to access 1500+ digital assets and a seamless trading platform, as well as portfolio management tools.
The pros
Connect multiple exchanges
Crypto strategies that automate
Portfolio management
User-friendly mobile platform and app
Trade cryptocurrencies
Quadency API
QUAD Token
All are welcome
Secure features
Good customer support
Cons
No mobile app
Margin trading strategies can't be found
Though still small in number, the community is growing.