ATR Trailing Stop Indicator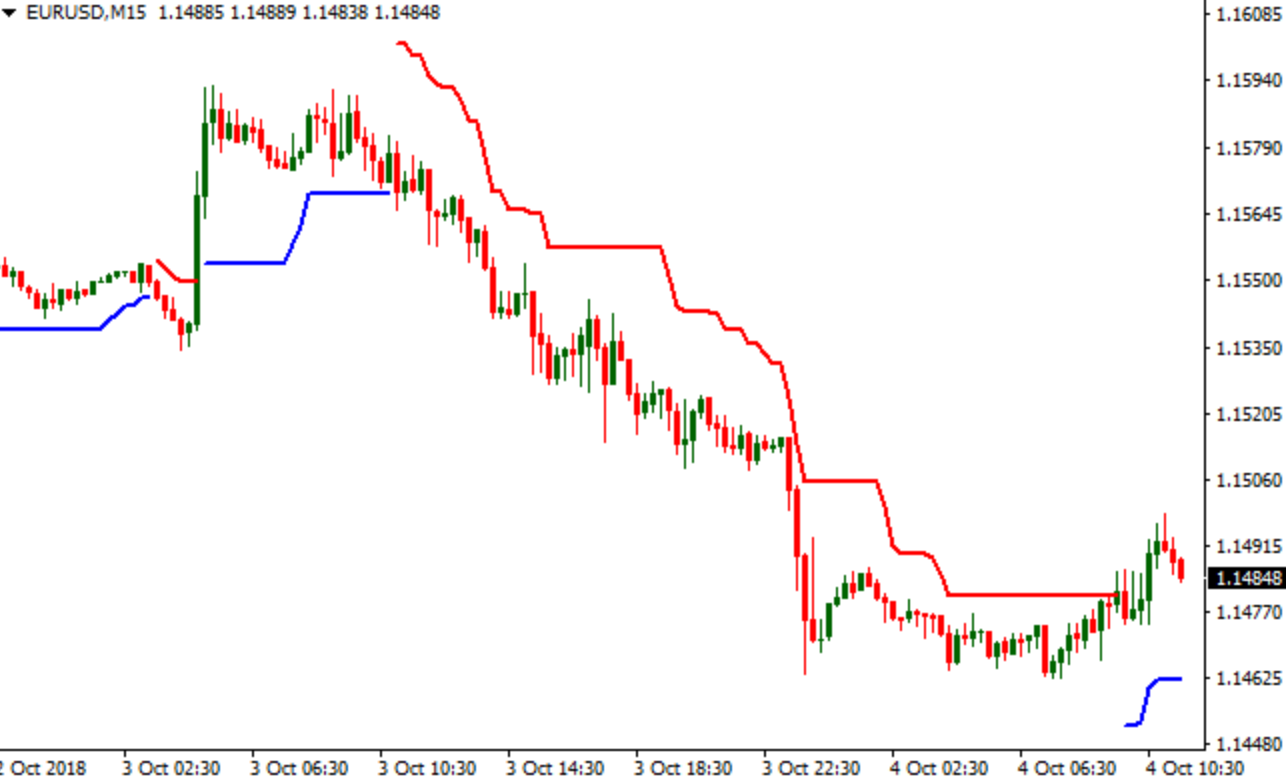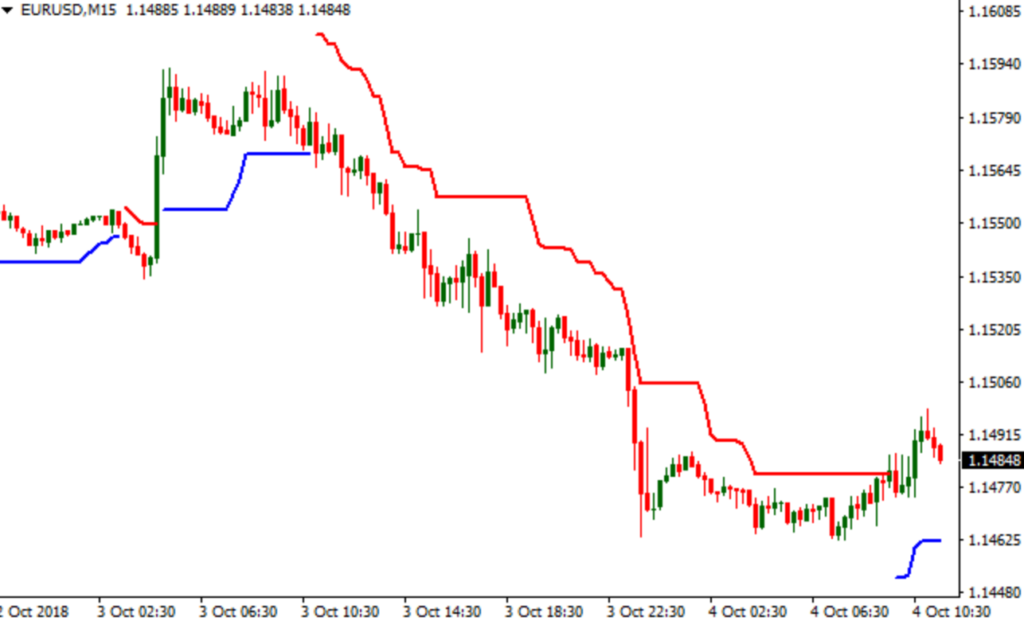 There are many calculators available to calculate stop losses. This ATR Trailing Stop Indicator MT4 is the most reliable indicator that uses the average true range to calculate volatility. It provides forex traders with the most effective stop loss tracking.
Forex traders can trade with the ATR trailing stop indicator in MT4 to determine trends, volatility, and to determine entries and exits. Trailing stops based on average true range are the most effective stop loss option and they are used as stop loss calculators in many automated trading programs or EA-based trading software.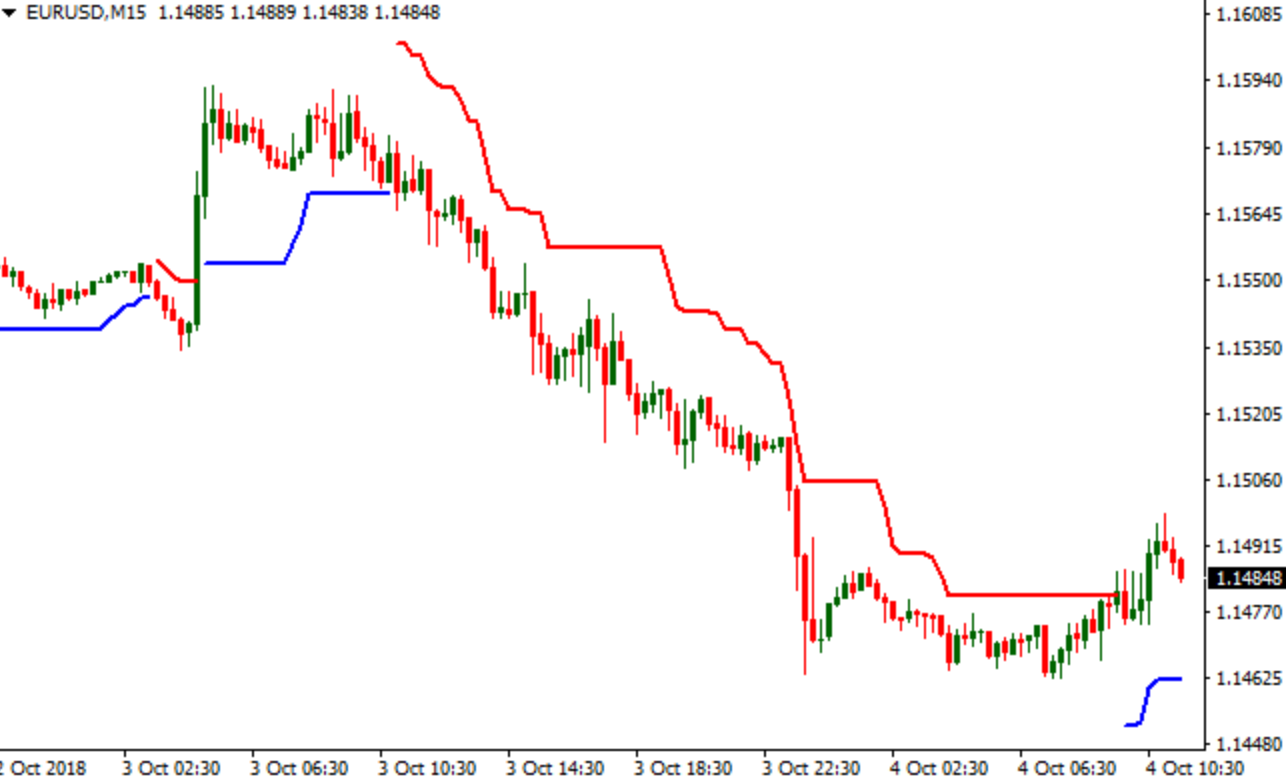 How to use the ATR Trailing Stop Metatrader 4 indicator
The indicator shows that for sold positions, the trailing stop level above the current price is in red. In contrast, the indicator shows stop loss levels below the price of the buy position in blue.
Many traders use the "average true range" to detect trends and follow them until a new trend emerges. For example, a buyer of a buy position will hold that position until the Average True Range color of the Trailing Stop Indicator in MT4 changes to red. In this case, the forex trader can follow the trend until it is closed.
Traders use the ATR trailing stop indicator to determine entry and exit points, as ATR is the most accurate indicator of volatility. Forex traders usually buy when the indicator turns blue. Conversely, they will also sell when the indicator turns red. However, it is recommended to pair this signal with other technical quality and price action indicators to confirm entry points.
New Forex traders will like this indicator because it gives a clear picture of the market's volatility. In addition, MT4's ATR trailing stop indicator provides them with the most effective stop loss points. Expert forex traders use this indicator to find trailing stops and trend directions, as well as entry and exit points. Use them in combination with other technical strategies and use multipliers to determine the ideal settings for the indicator.
Summary
This ATR trailing stop indicator used with MT4 is a must-have tool for all types of traders in the Forex market. Being based on the average true range stop, it provides the most efficient stop loss and allows the market to take into account the volatility. However, at this point, it provides a trailing stop that helps protect the position.