NANOTRADER FX Indicator Cost $97 download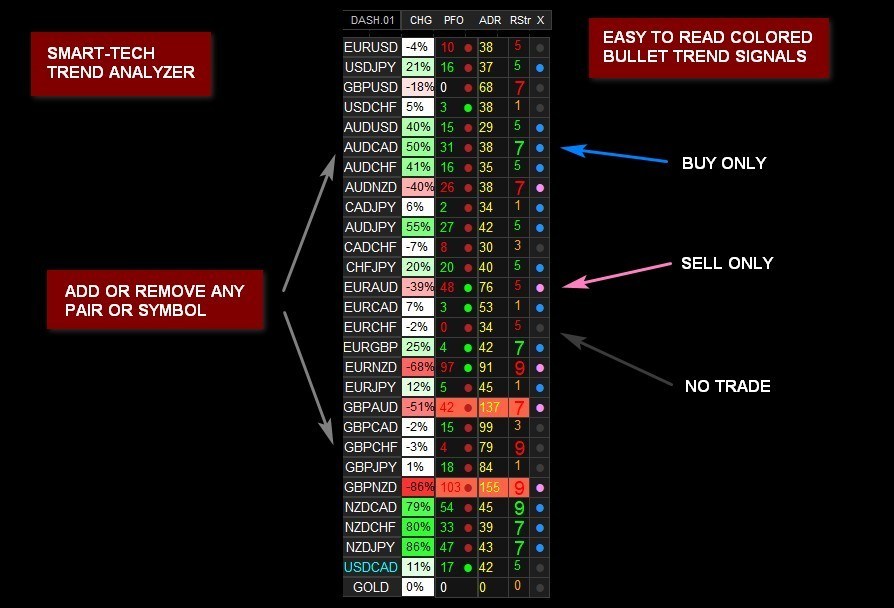 NANOTRADER FX indicator is the latest professionally written profitable trading system built by Holographictraders.com, and a successful team to support it! We have developed NanoTrader FX with a proven profitable trading strategy that has worked out all the bugs and will show you consistently profitable trading on every time frame.
NanoTrader FX will help you develop a copy of your account and begin to show you markets you have never been able to access before. The system will work with any currency pair, market and time frame. So, no matter what you trade, NanoTrader FX will be of great help to you and will be profitable in both the short and long term.
There's no need to look for another system, NanoTrader FX has everything you need to start trading today, and we'll show you why.
NanoTrader FX MT4 Forex System (2 Indicators, Templates, Manual)
Works on forex, currencies, stocks, commodities, stock indices, precious metals and energy.
100% no repainting of trading signals
Pop-up alerts, email alerts and push alerts.
NanoTrader FX can be used for scalping (M1, M5), day trading (M5, M15, M30) and swing trading (M30, H1, H1, D1).
NANOTRADER FX BULLET Trend Analyzer
The NanoTrader Bullet trend analyzer is the heart of the system. It displays all currency pairs and symbols in real time, bringing you maximum profits.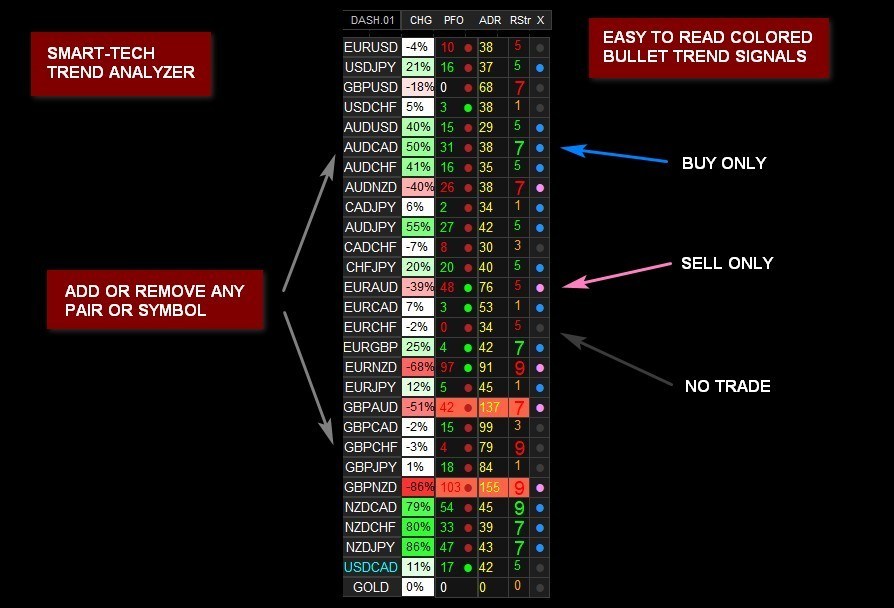 It shows the name of the currency pair, and therefore the absolute best trend.
The blue bullet is used only for buy transactions (ignoring sell transactions).
A magenta bullet for sell trades only (ignore buy trades).
A gray neutral bullet that is finally neutral (step aside)
To quickly open the chart, double click on the name of the currency pair with your mouse and the chart will load immediately. You can easily add/remove currency pairs or other symbols of your choice to the NanoTrader Bullet Trend Analyzer via the indicator's input tab.
NANOTRADER FX Integrated Trading System.
We have developed an accurate Forex bullet signal indicator for use with the NanoTrader bullet trend analyzer.
The trading rules for buy/sell entry and profit taking are very simple, even for absolute beginners.
Buy Signals: the NanoTrader FX Dashboard BULLET and the NanoTrader Signal BULLET are both in blue.
Sell signals: NanoTrader FX dashboard BULLET and NanoTrader signal BULLET are both blue.
Step aside: NanoTrader FX dashboard BULLET is colored GRAY, just do not touch the pair.
Buy trade example (GBP/USD M5 chart).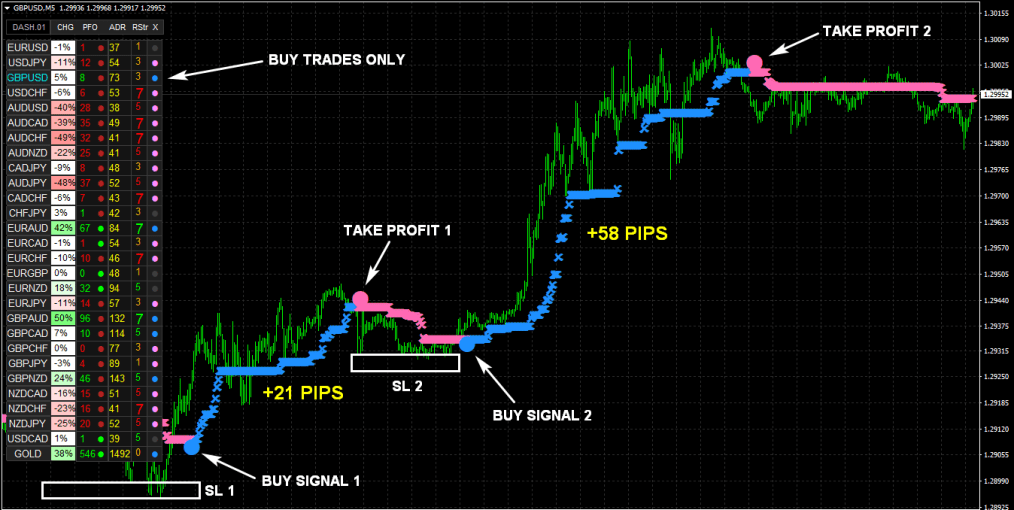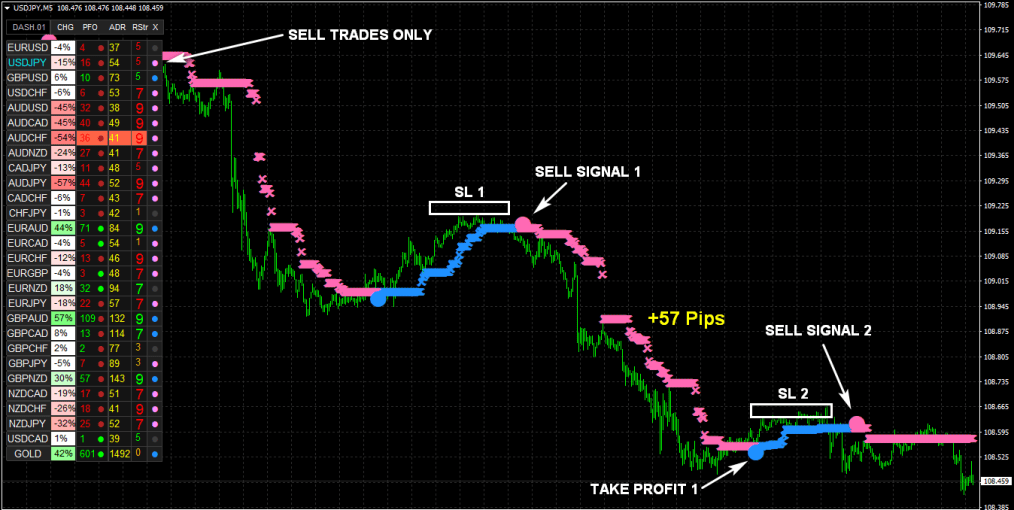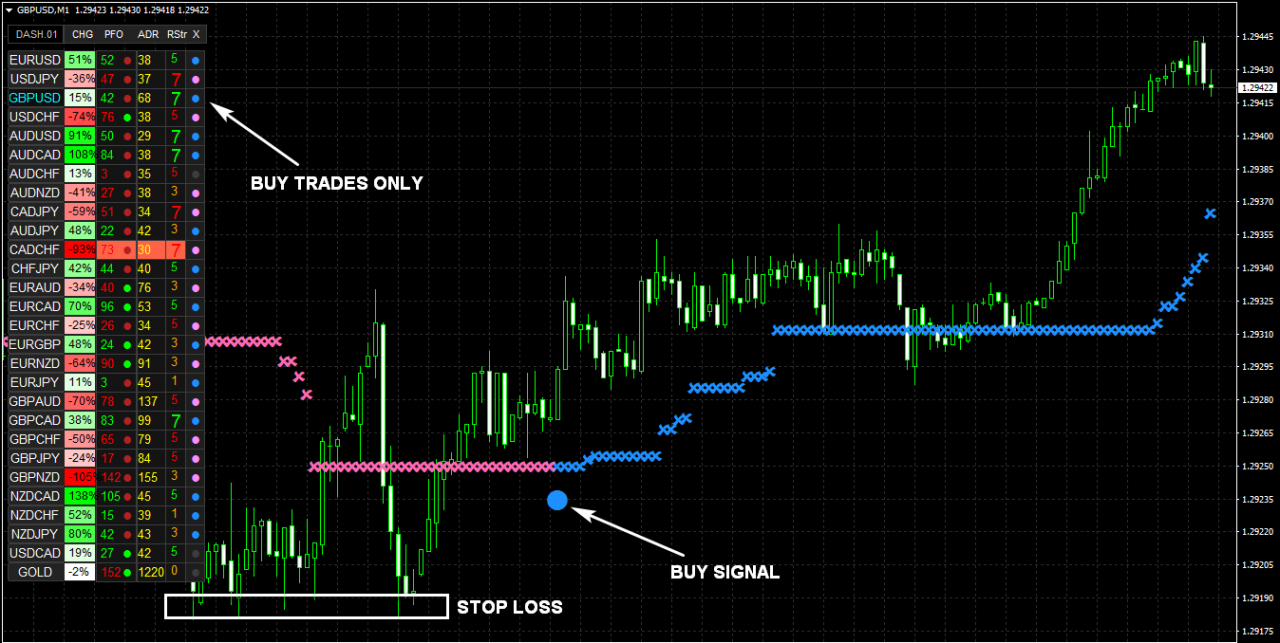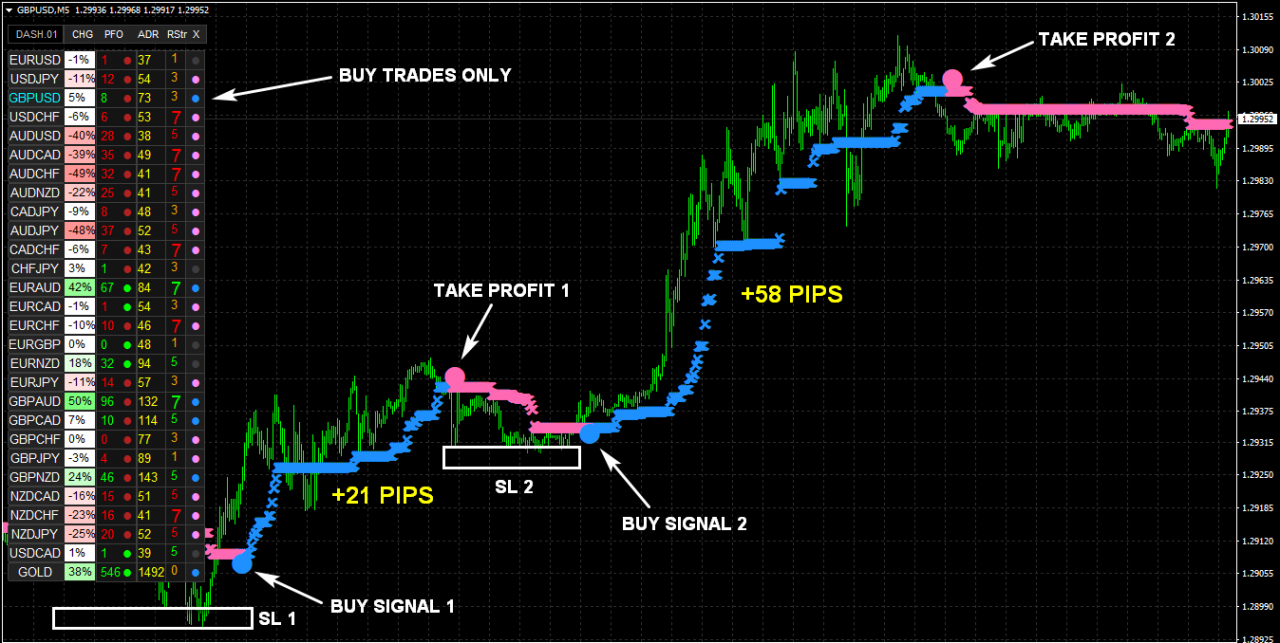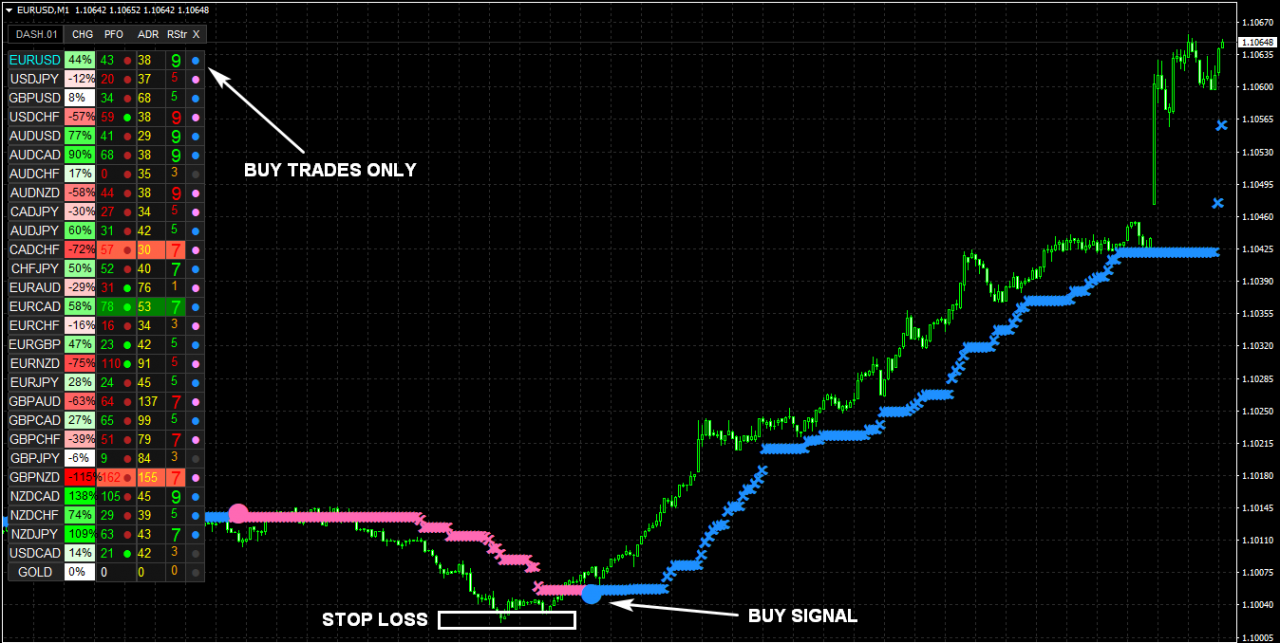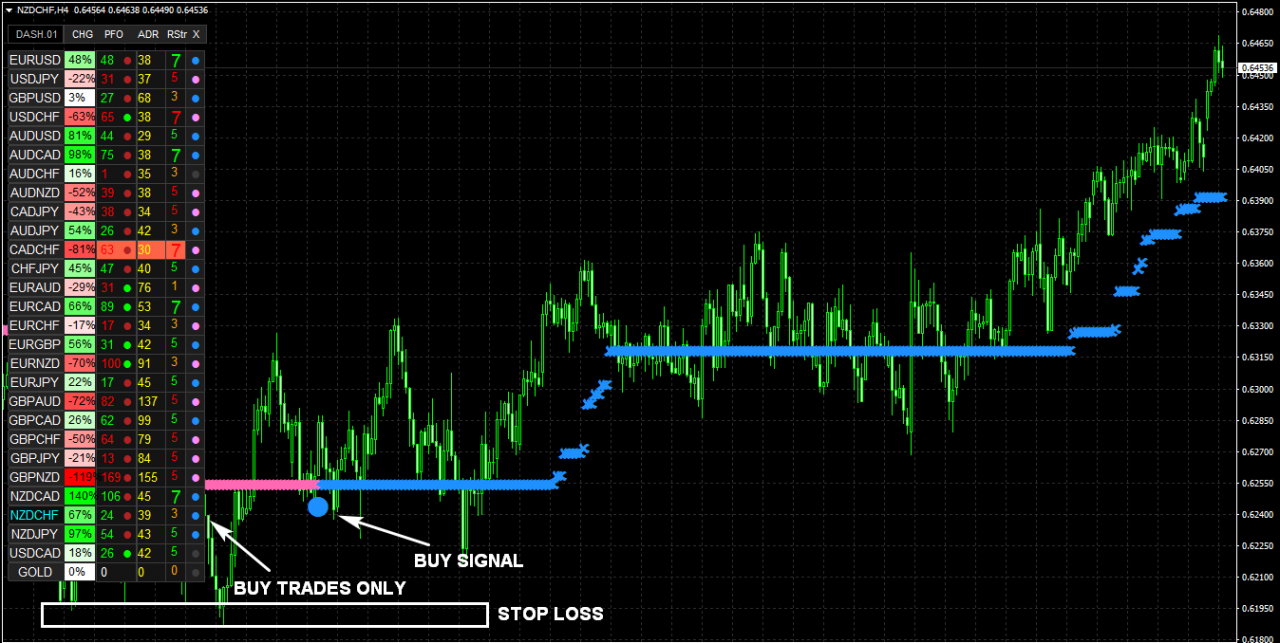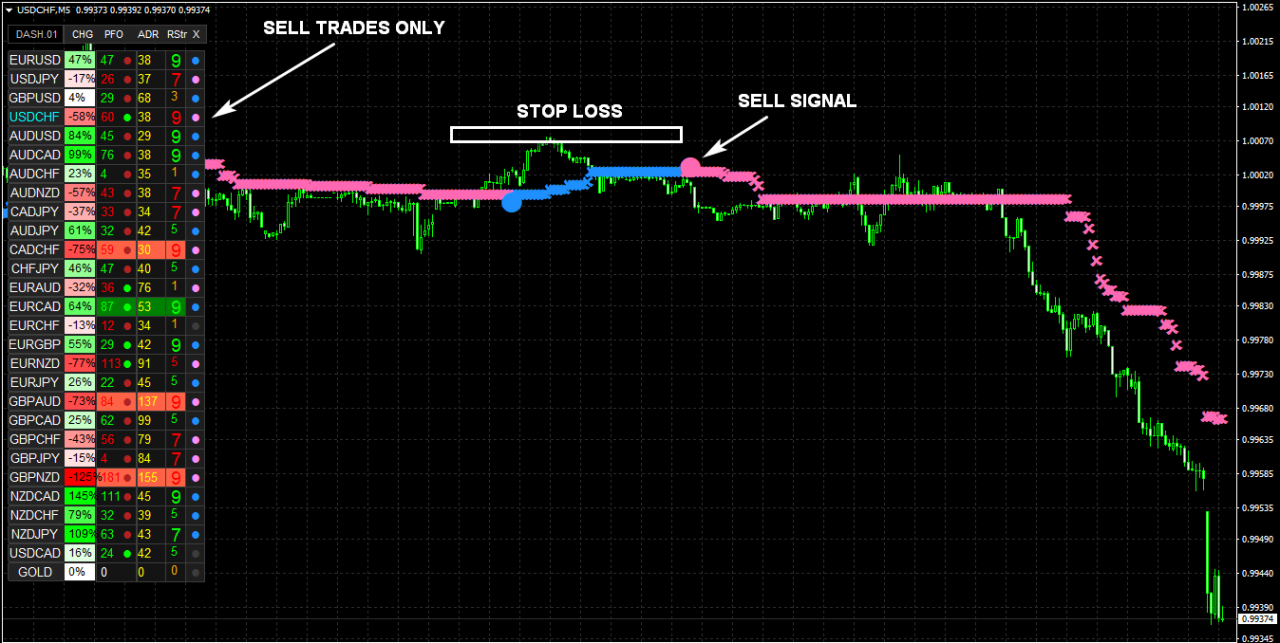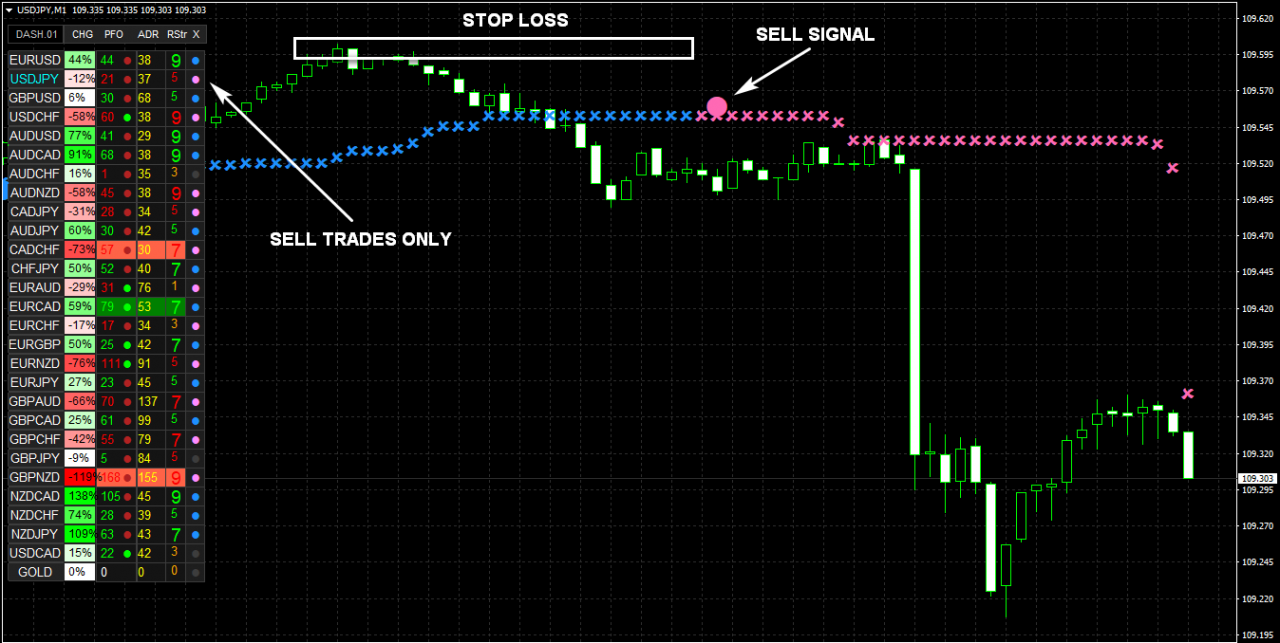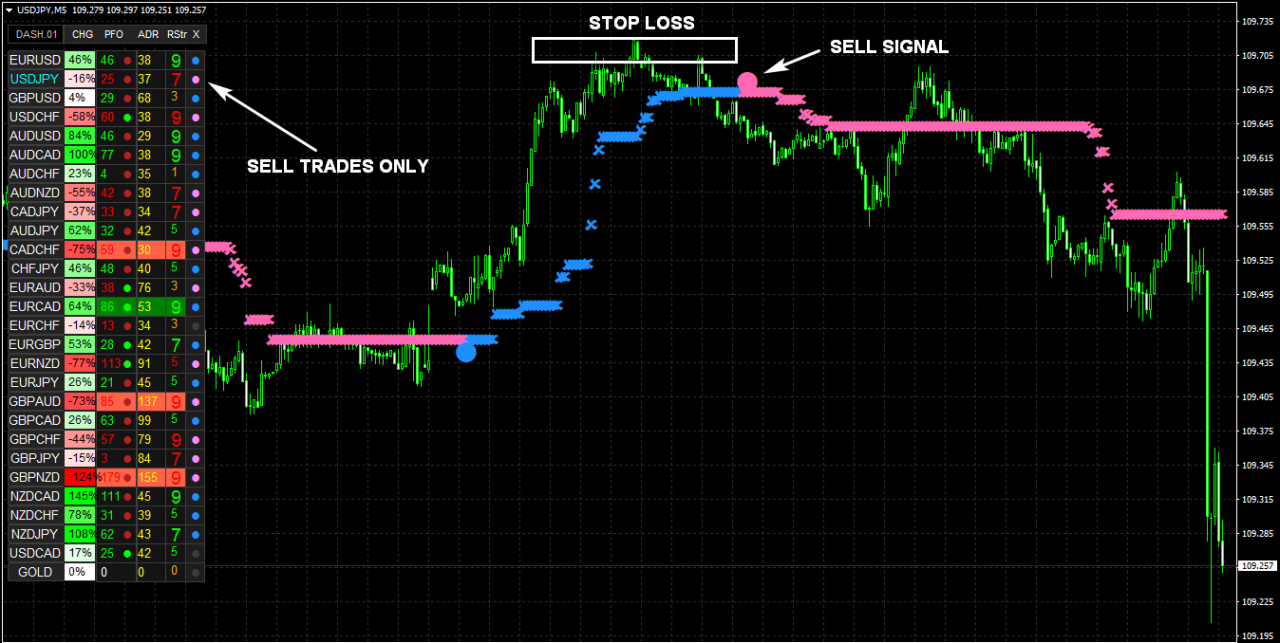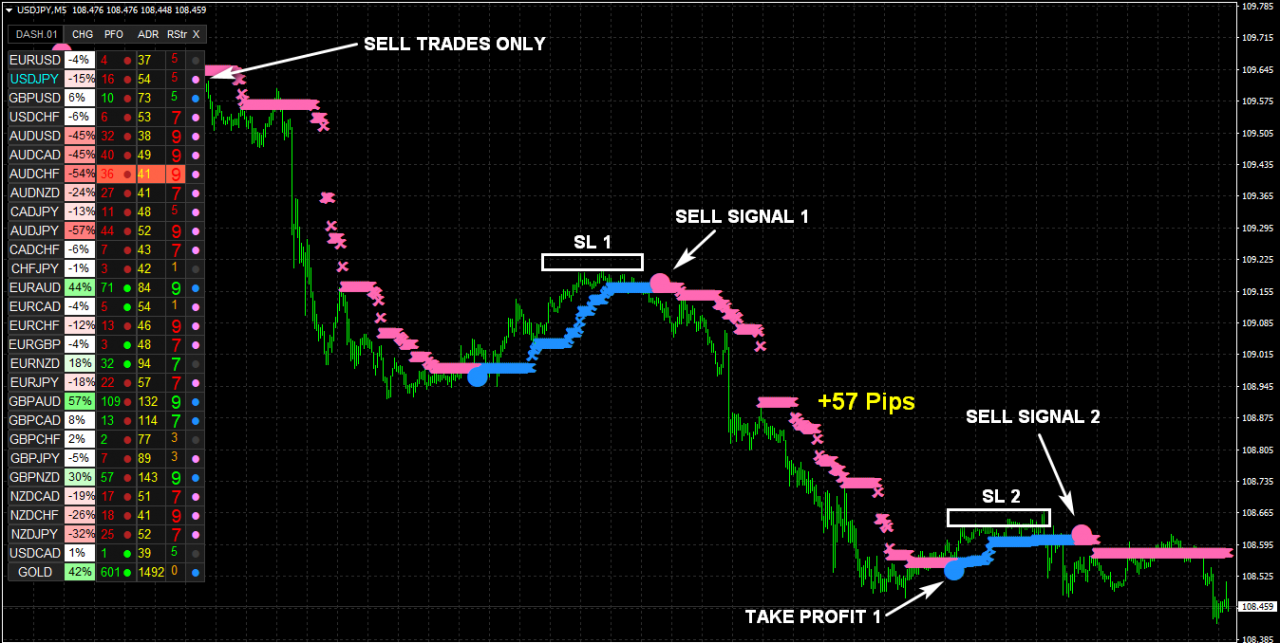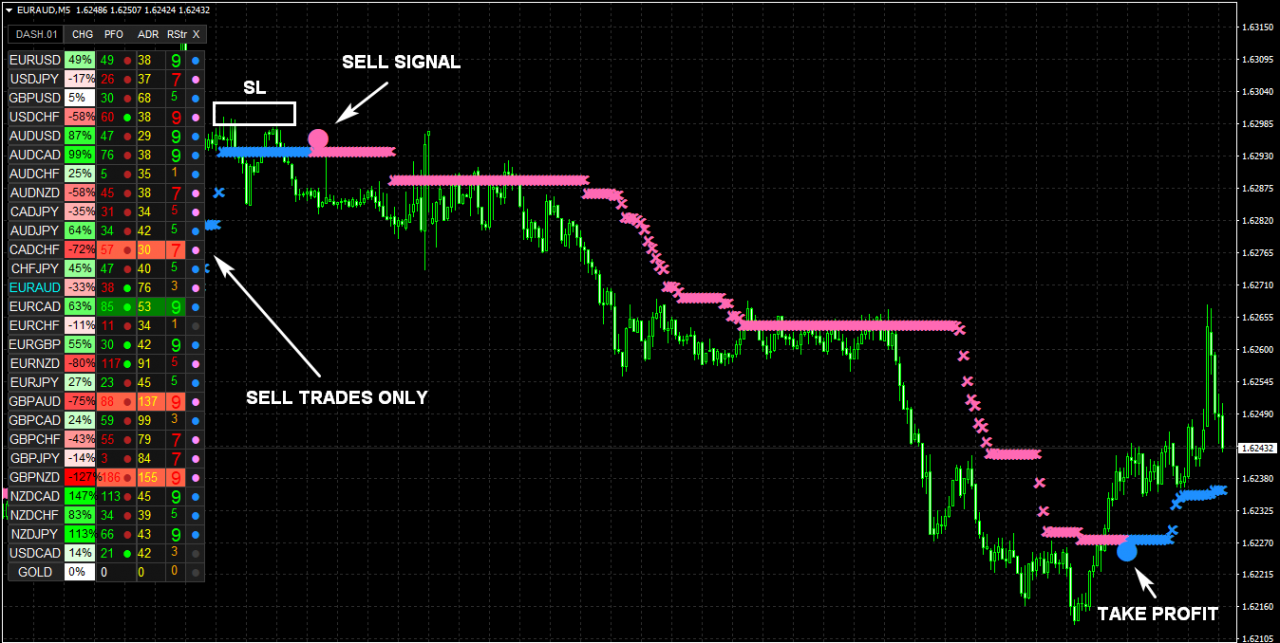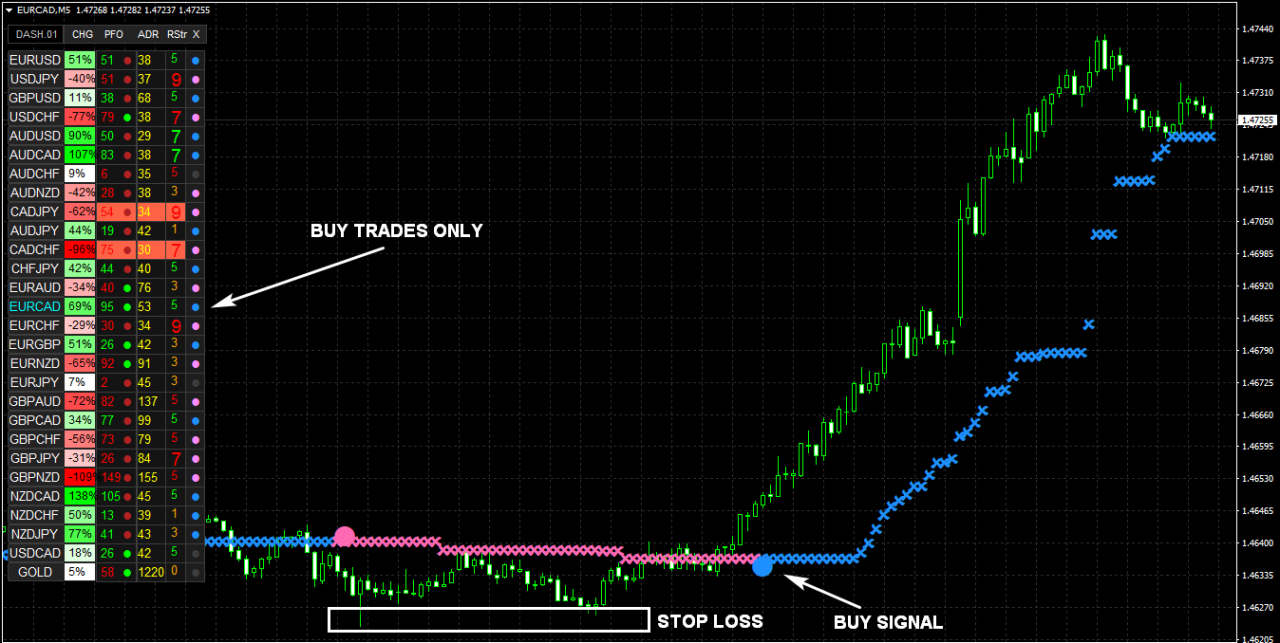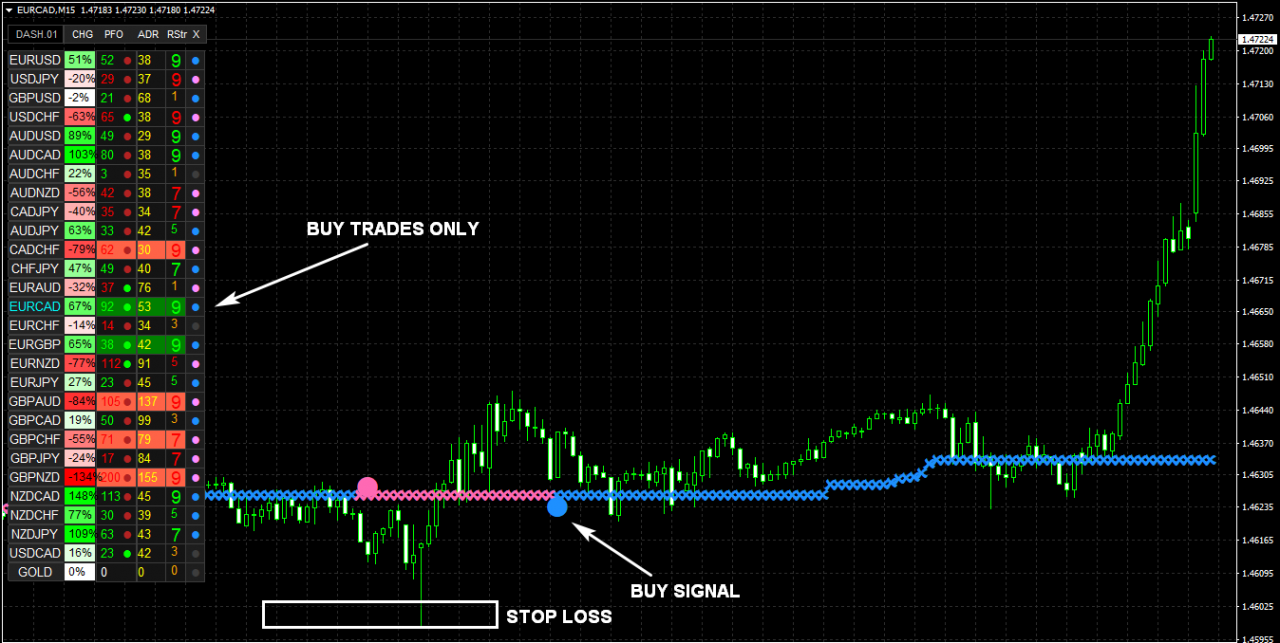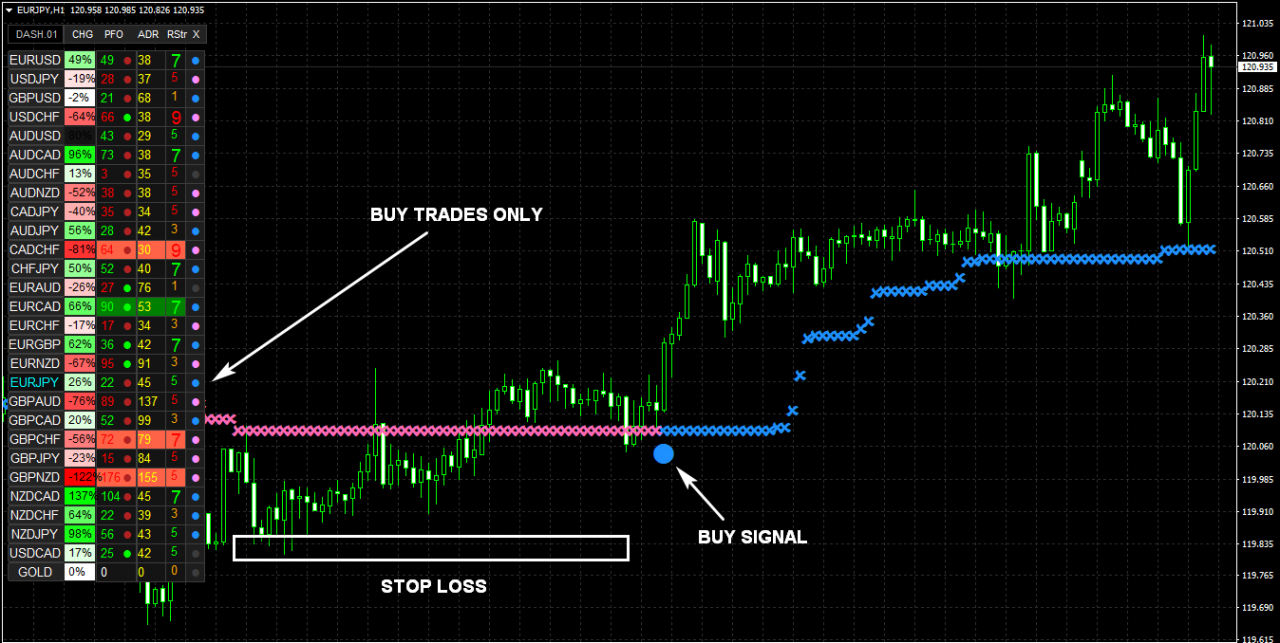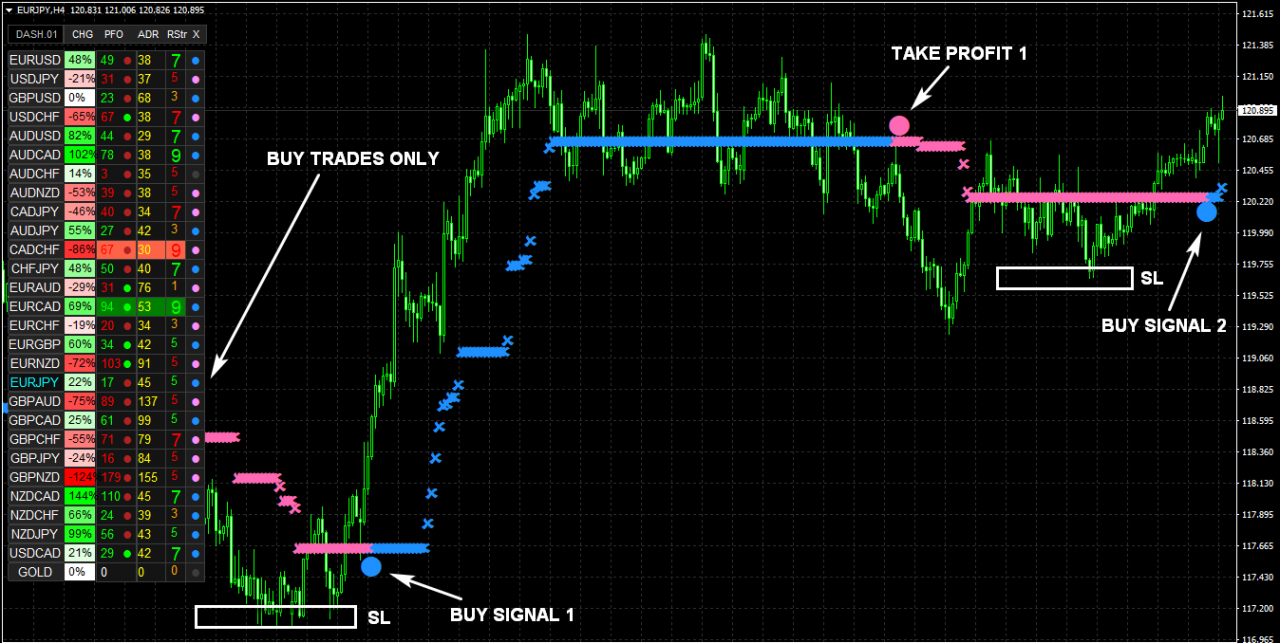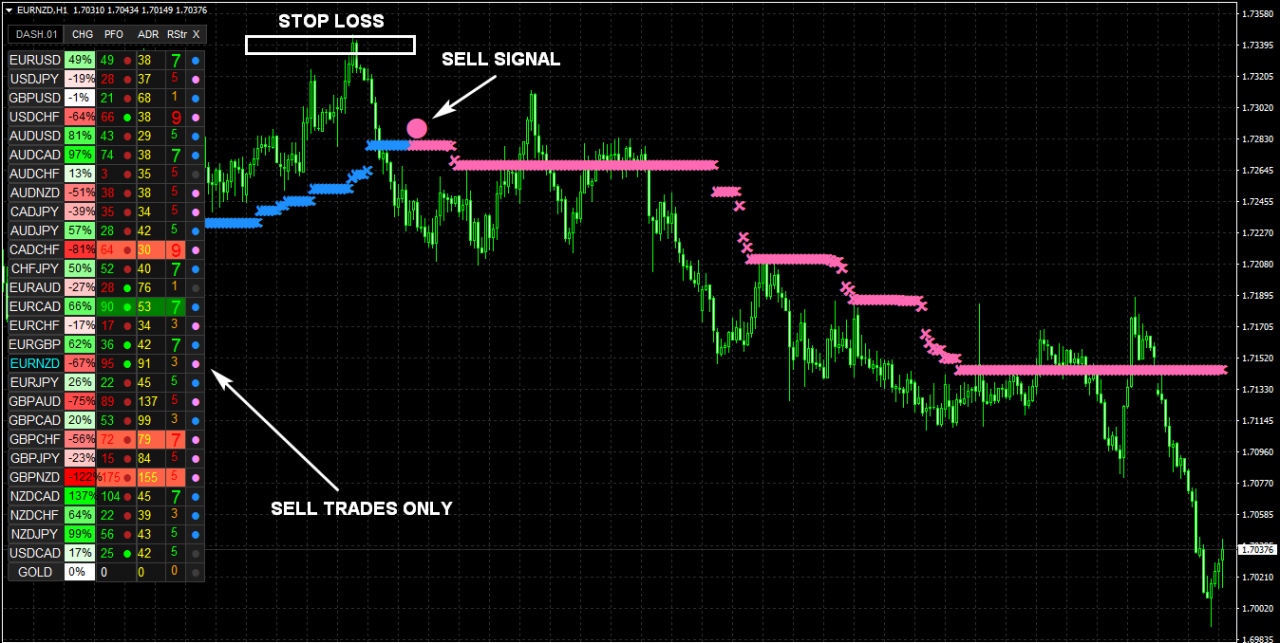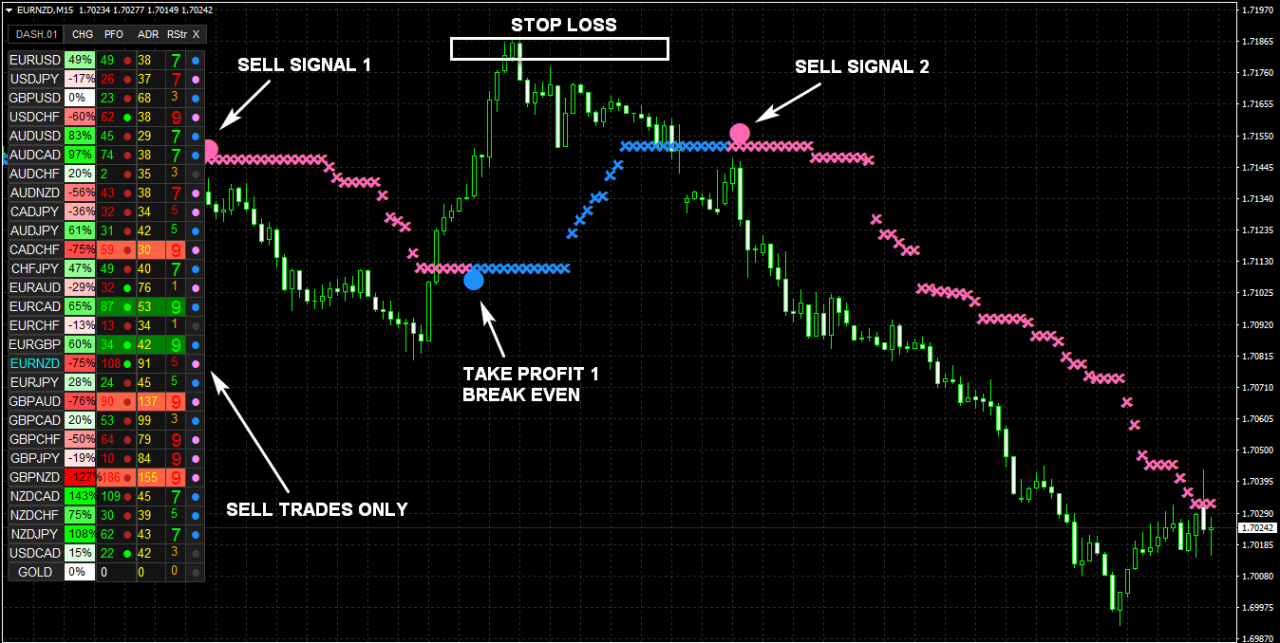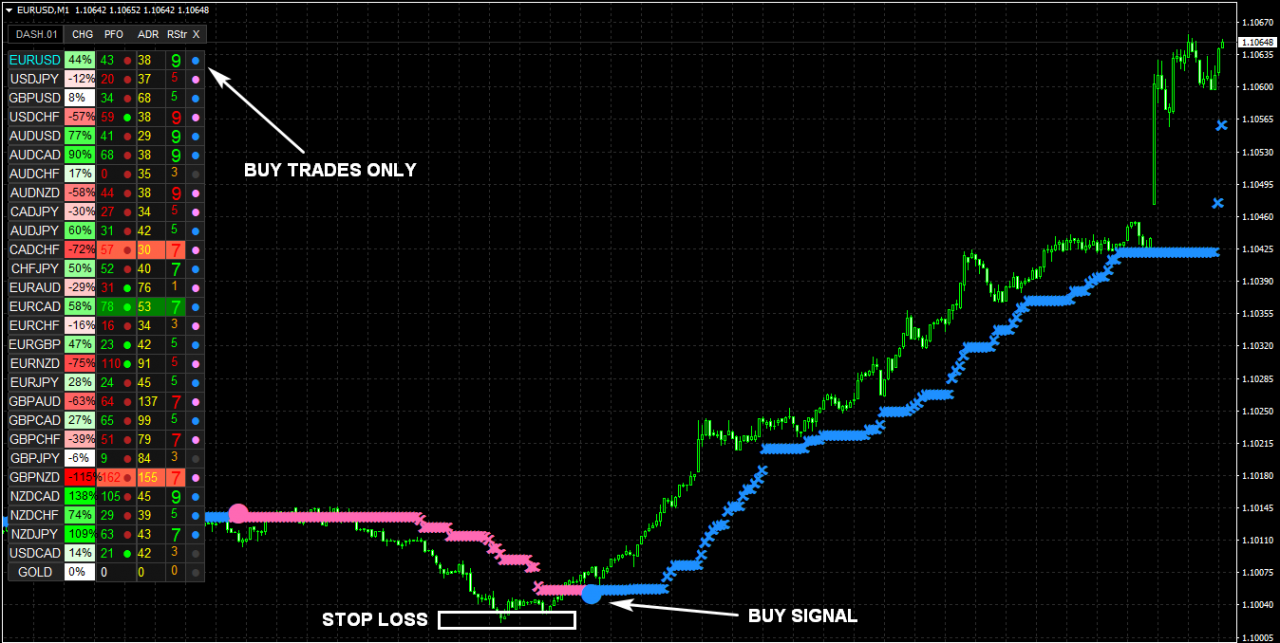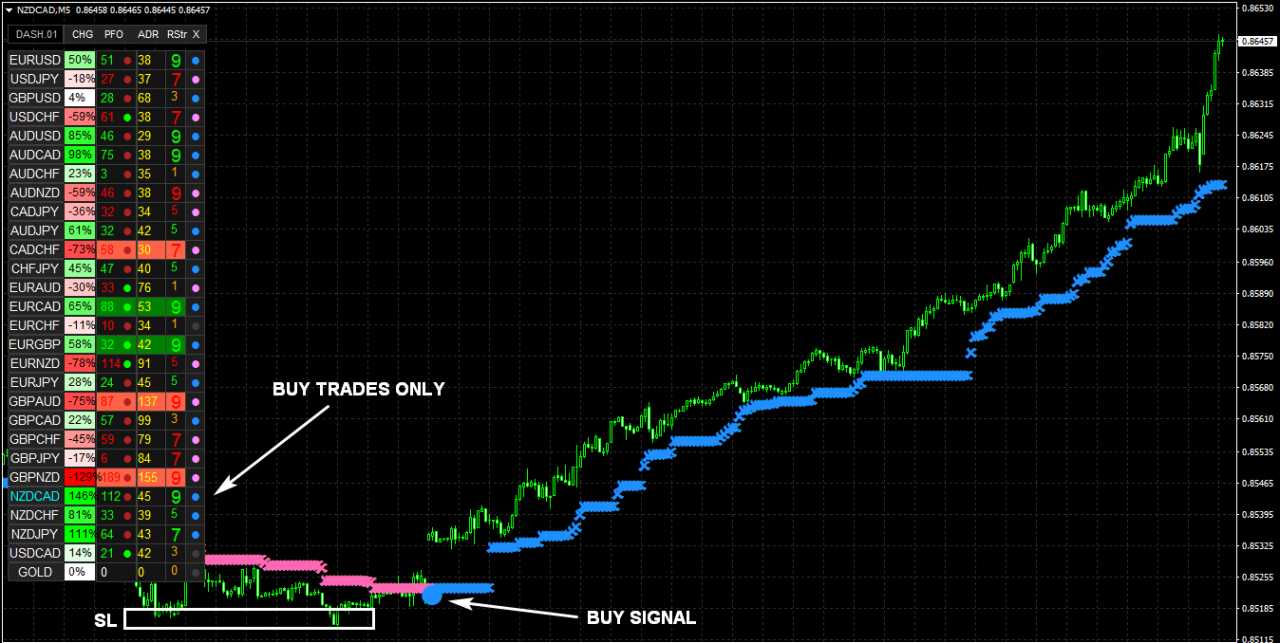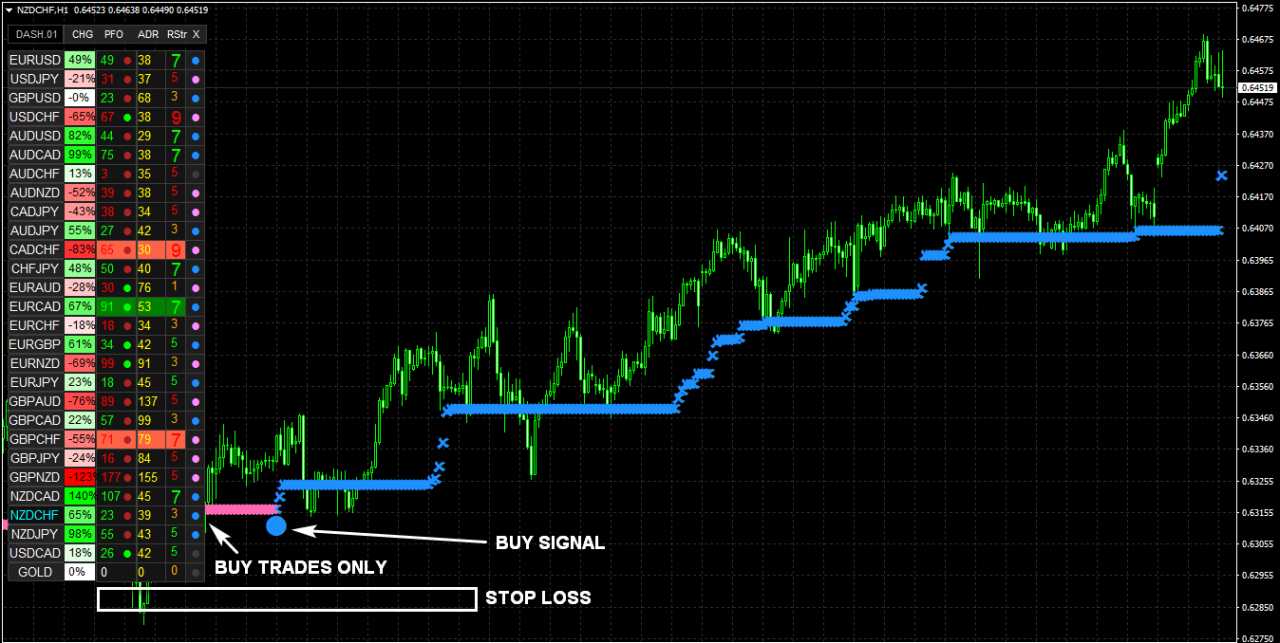 The USD/JPY M5 chart shows how to sell using the system.
The NanoTrader Bullet Trend Analyzer shows the Magenta bullet.
We look at selling the USD/JPY pair. Ignore any buy signals
Just wait for the MAGENTA bullet to appear on the chart and open a sell trade.
Place your stop loss above the high of the previous swing (see chart).
When the blue bullet appears on the chart, take profit.
As you can see from the above chart, you will make +57 pips on the USD/JPY M5 chart with the second sell trade still open.