Description
Forex Reversal Downsell Indicator, normally priced at $220. Based on a very complex mathematical model, this model captures market movements and identifies the current start of a trend and finds the exact reversal point of the current trend to provide trading signals.
The trading information window contains very useful analytical data to help you trade instantly for intraday traders. It features current market spreads, current candle closing time specific time frame indicators and also inserts the entry, target and stop prices for current buy/sell trades provided by the reversal reversal indicator.
From the Trade Information window, you will get the candle closing time for opening a new trade. It provides accurate intraday market changes via pips. It also provides the current spread of the asset you inserted. You can also view complete trade information about the entry price, target price and stop price of the current trade.
The Forex Reversal Downsell Indicator uses sophisticated algorithms to analyze the market to achieve 85% trading signals.
You can set the Reversal Peddler to send you signal alerts and emails. This is useful because it means you don't have to stare at the chart all day waiting for a signal to appear and you can monitor multiple charts at the same time.
The Forex Reversal Peddler can be used for any Forex currency pair and other assets such as stocks, commodities, cryptocurrencies, precious metals, oil, natural gas, etc. You can also use it on any timeframe that works best for you, from 1 minute to 1 month of charts.
3.0 Latest Version
There is no Repaint after closing the candle, the arrow stays "where it is"
EUR/USD M5 CHART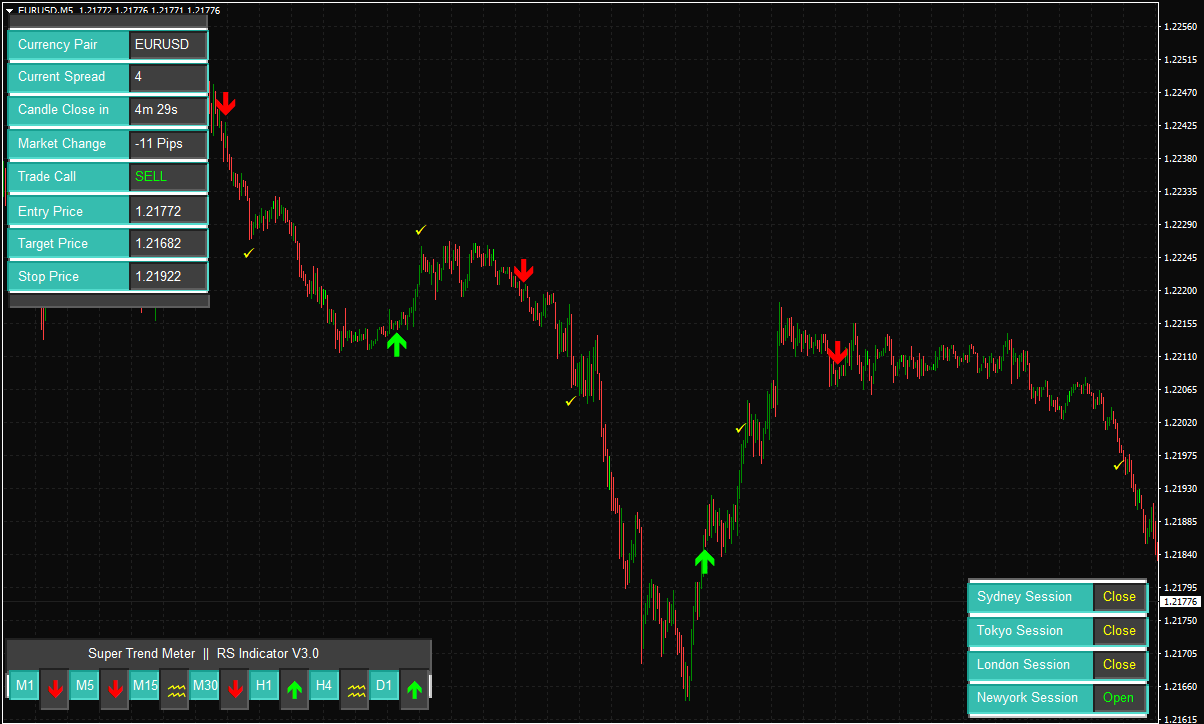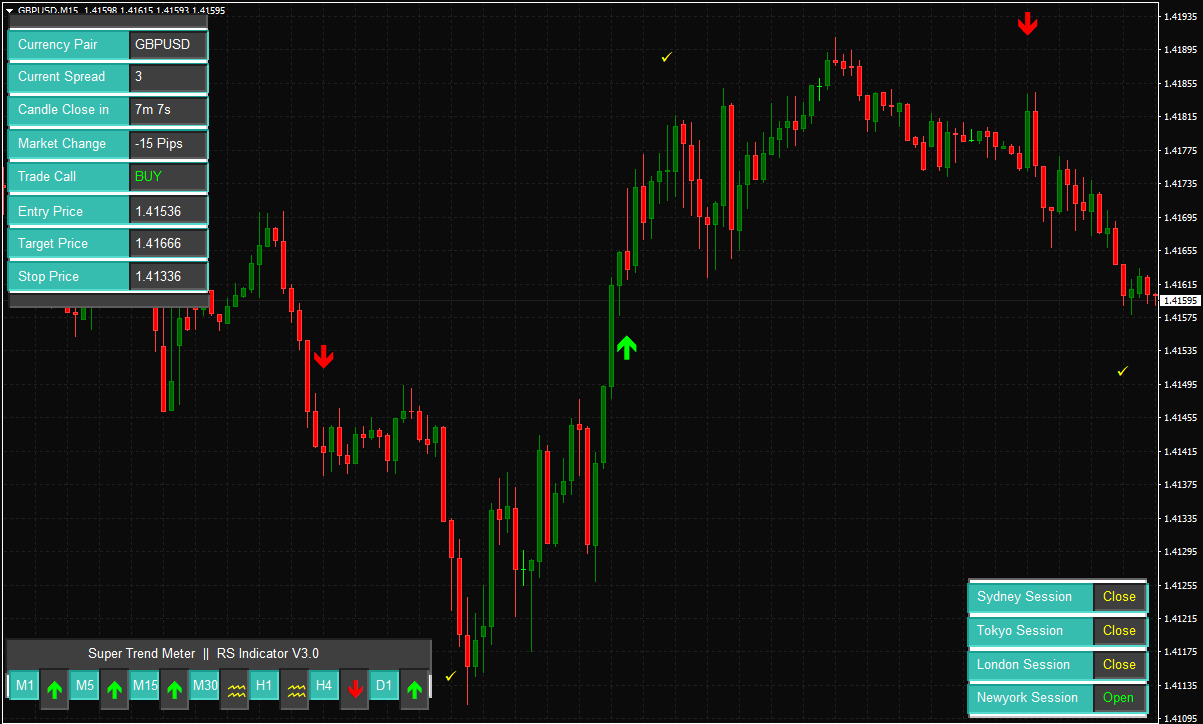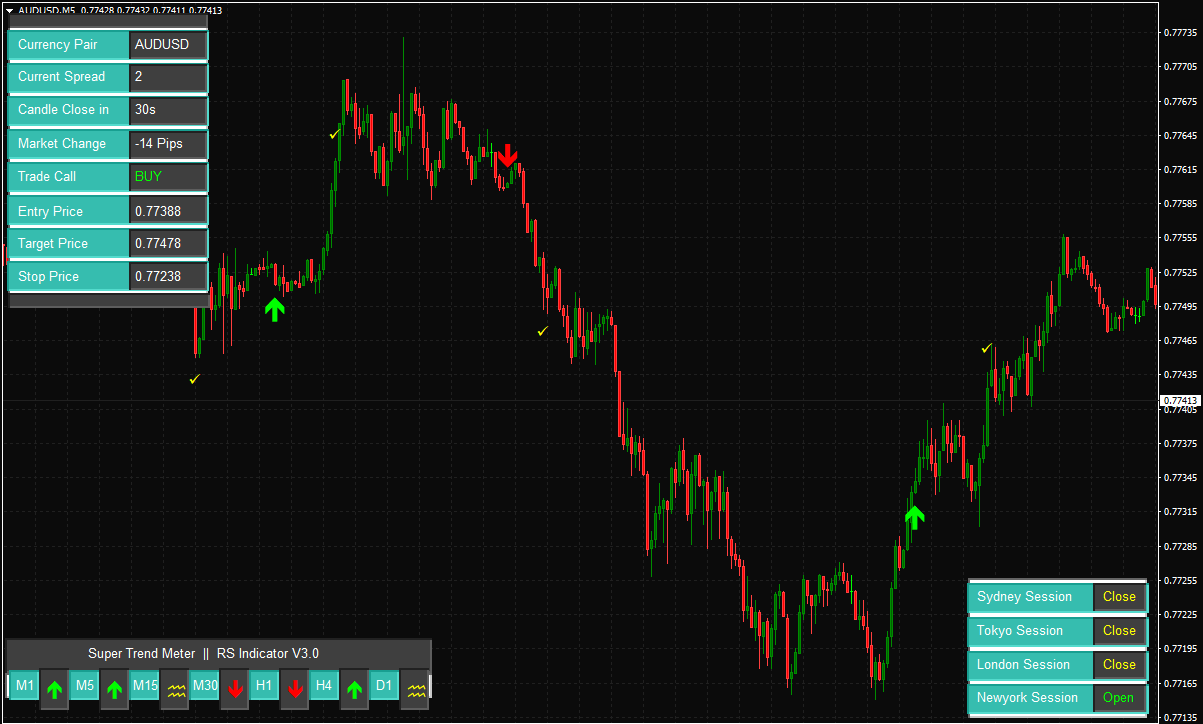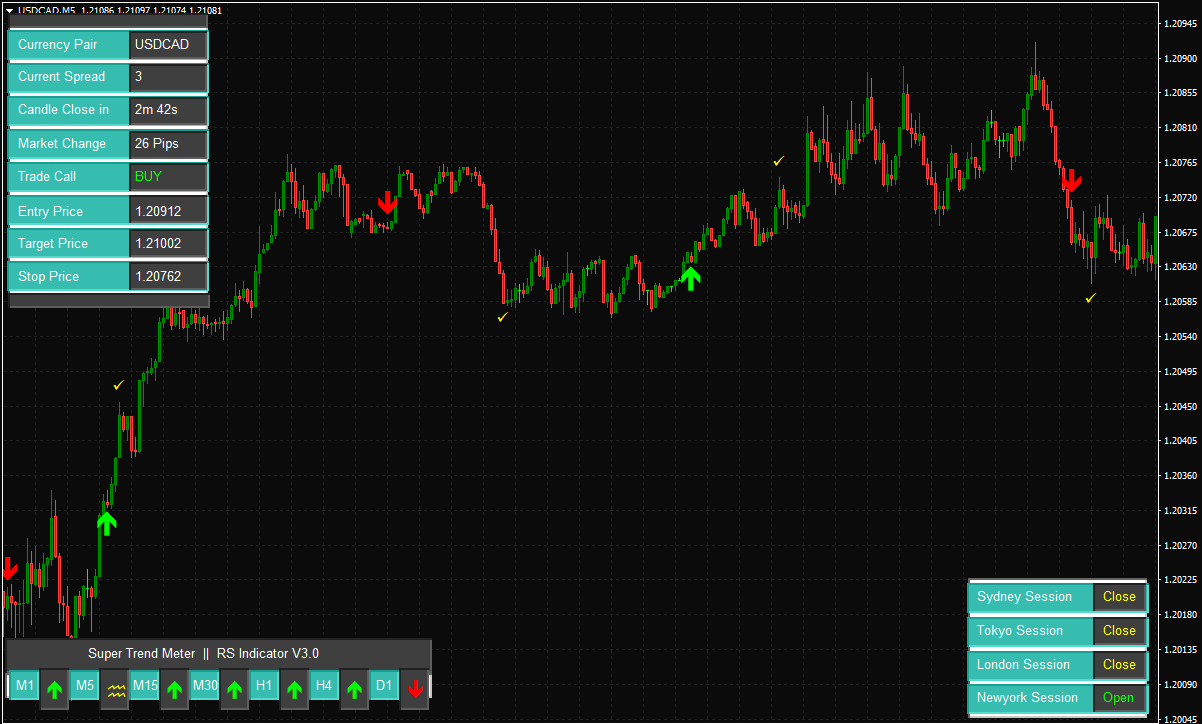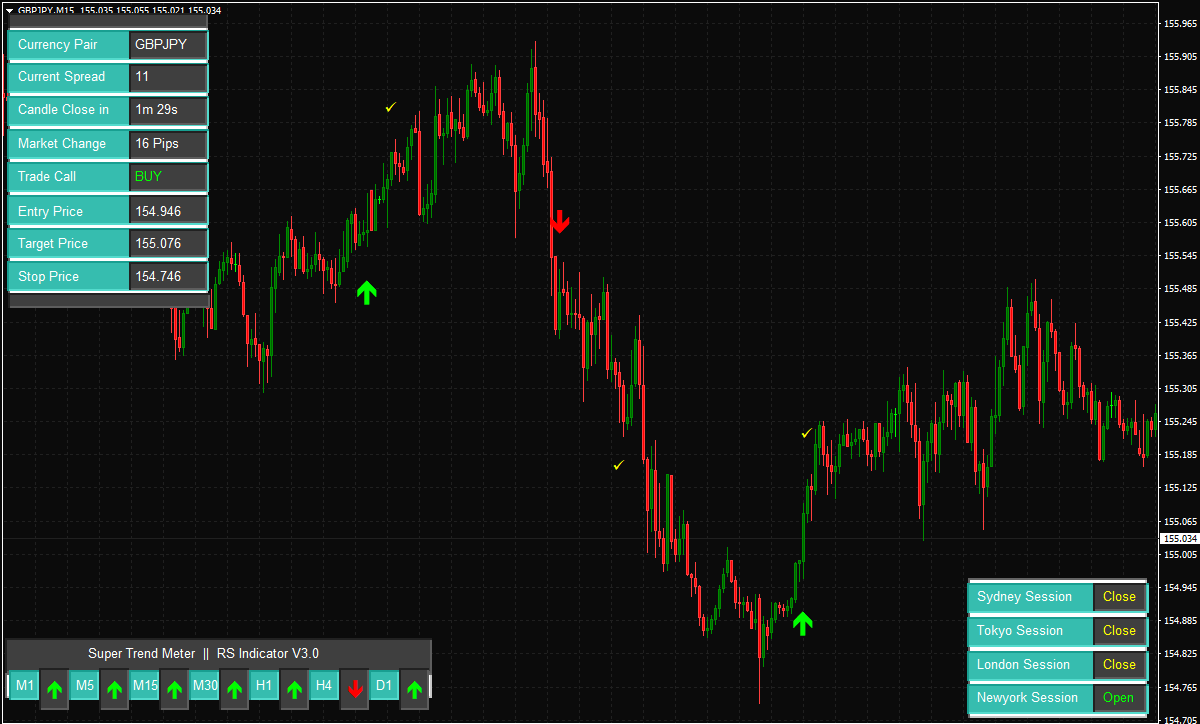 HOW DOES IT WORK (3 STEPS)
1. Wait for a new signal (green or red arrow).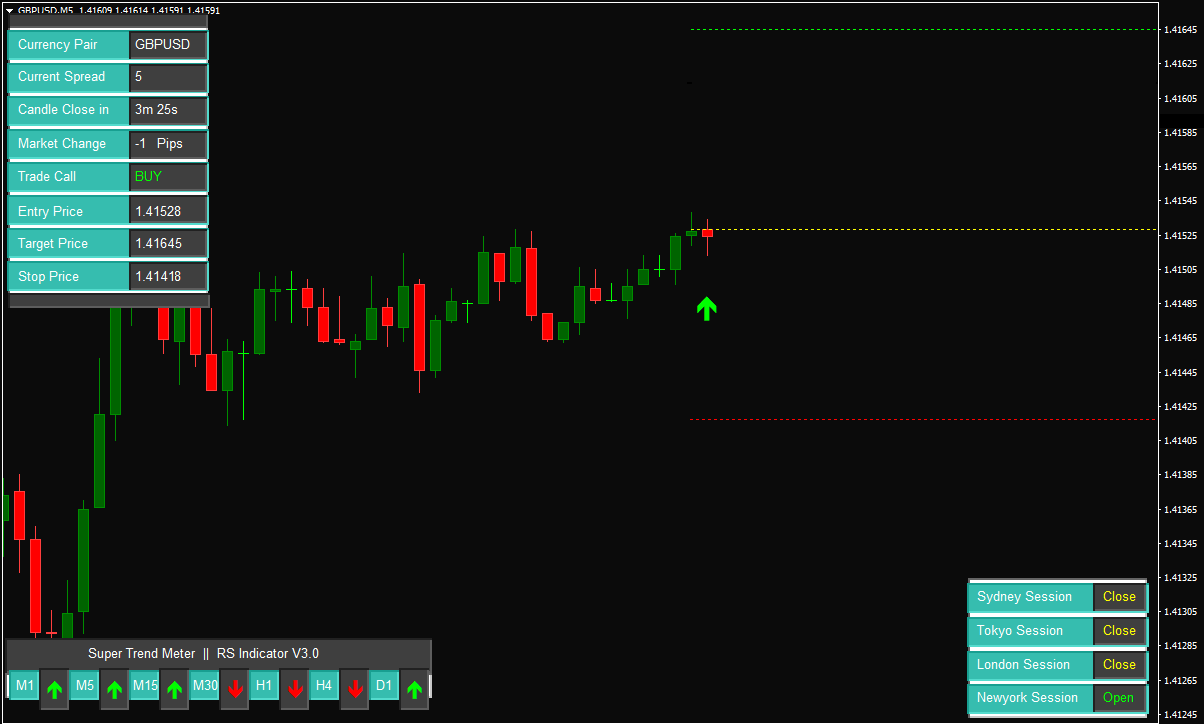 2. Open a trade (software provides exact stop loss and take profit levels).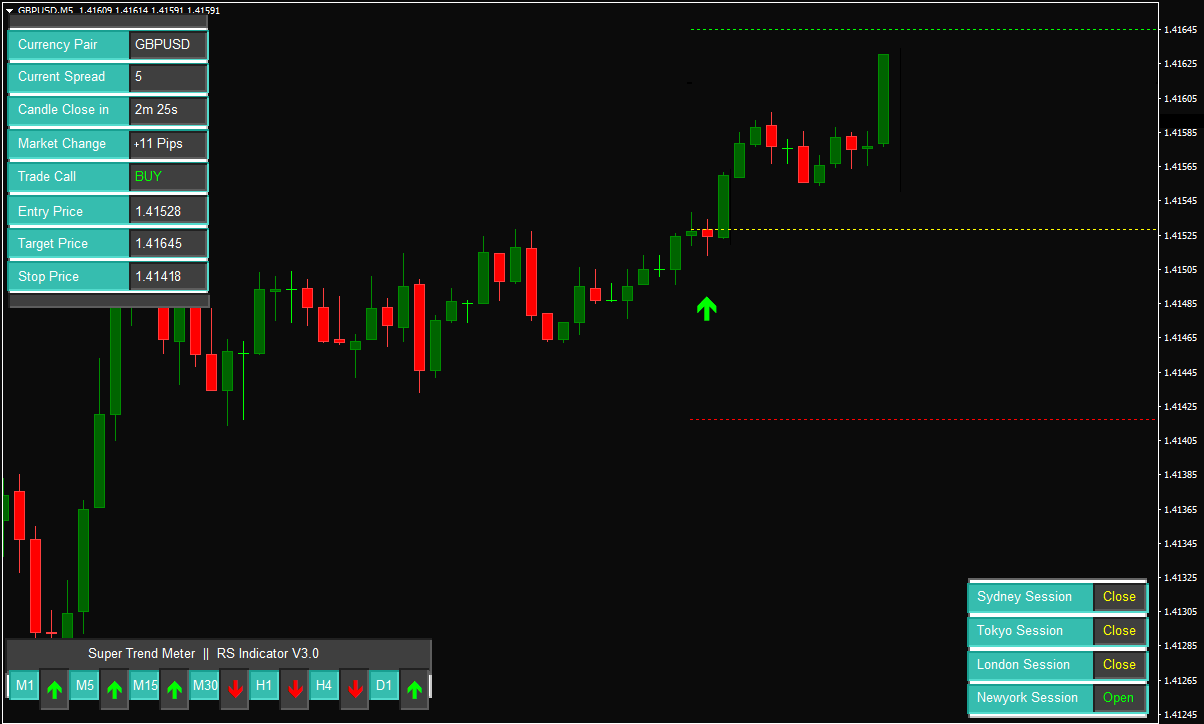 3. Wait for the price till it hits the target.