Description
Manual backtesting is one of the most important tools for discretionary traders.
You can:
Discover if there is an edge to trading strategies

Practice Trading

You can try out new ideas and concepts without risking any real money
Forex simulator is one of our favorite software packages.
Why we love it…
MetaTrader 4: The Ultimate Tool for Backtesting Manually
MetaTrader can be used to backtest manual strategies. It's popular because it is free.
There are two major flaws with MT4:
You have to enter a lot of data because you must use a spreadsheet for tracking your trades.

To get statistics that are useful, you have to put in a lot of effort.
Soft4FX Forex Simulator is a great tool that solves all of these problems, and it also does so much else.
Download Free Data
Forex Simulator is free to use and comes with data. Download tick data at:
MetaTrader

TrueFX

Dukascopy
You can import even more data if you want it…
Use Your Broker's Data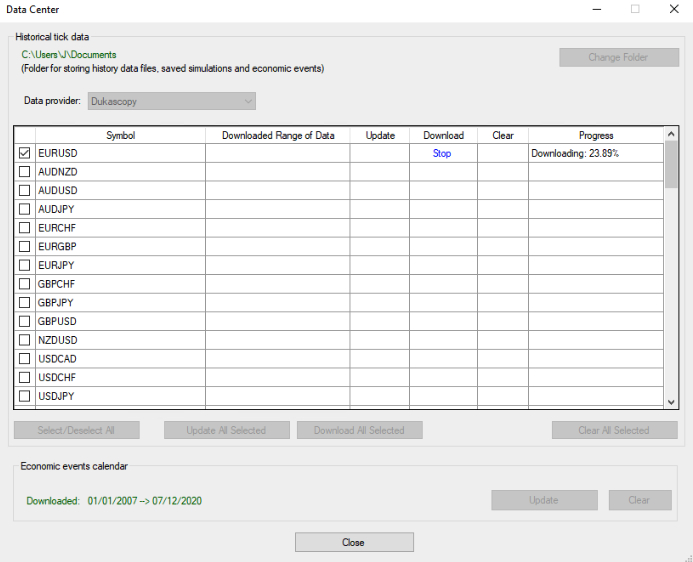 MetaTrader is the default source of historical data for MT4. MetaTrader allows you to upload data from other sources.
This allows you to upload data from your broker in order to get more realistic results.
The default MT4 data is not the only option.
You might not be aware that the data differs slightly from one broker to another. Spreads and prices are also different.
Some trading strategies will not work for some brokers but work great with others.
When you use MetaTrader 4 with Soft4FX, you can use data from your broker or any other broker.
Forex Simulator is a free tool that allows you to break away from data restrictions.
Track multiple timeframes at the same time
Many backtesting solutions only allow you to watch one timeframe. This is a major flaw.
Many traders are using multi-timeframe trading analysis.
Forex Simulator lets you open multiple charts simultaneously. You can change each chart's timeframe to your liking, and then begin testing.
Charts will advance at the same rate, so you can perform multi-timeframe analyses on the fly.
Test your strategies in multiple markets
Forex Simulator allows you to perform backtests on the following:
60 Forex Pairs

Gold

Silver

Oil

Twelve stock indexes
Get Trading Practice Even When You Are Not Trading
Many traders make mistakes when they stare too long at the charts.
It is common for them to "invent" new trades.
You can avoid this by using backtesting software for your trading strategy.
This is a valuable practice that will help you to take your trading skills to the next level.
You may also test and practice ideas at the weekends or when the markets are closed.
News Events and Price: See how they affect each other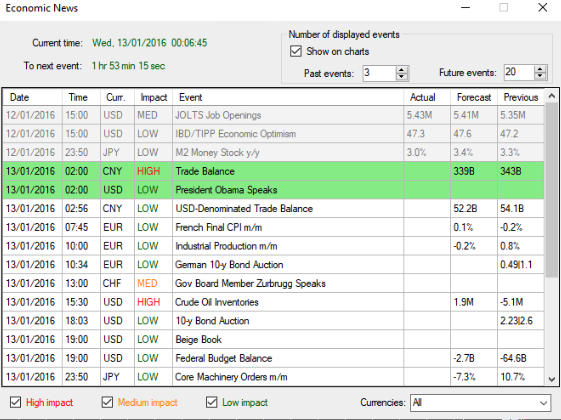 Forex Simulator also allows you to track economic news while backtesting.
This is an amazing benefit for traders that use fundamental analysis to guide their trading.
Watch how news releases impact the price and develop trading strategies that are centered around the news.
Percentage Risk Position Sizing
Backtesting solutions usually only allow you to enter lots in order to determine the size of your position.
Forex Simulator allows you to choose between $ amounts, lots, or percent risk.
You can test the system in the exact same way as you trade.