Description
A combination of mt4 indicators buy sell signals price behavior filters. It has no distracting bars, histograms or lines. It only comes with non-redrawn arrows that tell you when to buy or sell. In addition to entry points, it also provides suitable exit points. This makes it suitable for both novice and experienced traders
This is another key point. The Buy/Sell indicator is perfect for shorter time ranges (M30, h1, h4) when the market is volatile in the London and New York sessions. The best part is that you can use it to trade any currency pair.
MT4 Forex Trader
Offers a whole new way of trading. Trade with calculated deviations in the direction and win the market today! Our software can be used as a stand-alone trading system, in combination with different entry software, or as an additional confirmation tool. MT4 indicators buy sell signals
To completely change the way you look at trading? Are you ready to give up a multitude of indicators for one simple chart, while increasing your trading efficiency? Our approach will guide you to focus on what really matters in FX. The entire software can be defined in three words: simple, clean and effective.
Based on technical analysis theory. Our experience has taught us that following the market is much more effective than guessing at the point of market reversal. Our goal is to change your perception of the market. Trading doesn't have to be complicated if you know the factors that really matter.
Built-in Alerts
You will receive instant alerts whenever a new signal appears.
– Standard MT4 pop-up window + sound
– Email notifications
– Push (mobile) notifications
Indicators are not redrawn. Not in real time and not under any other conditions.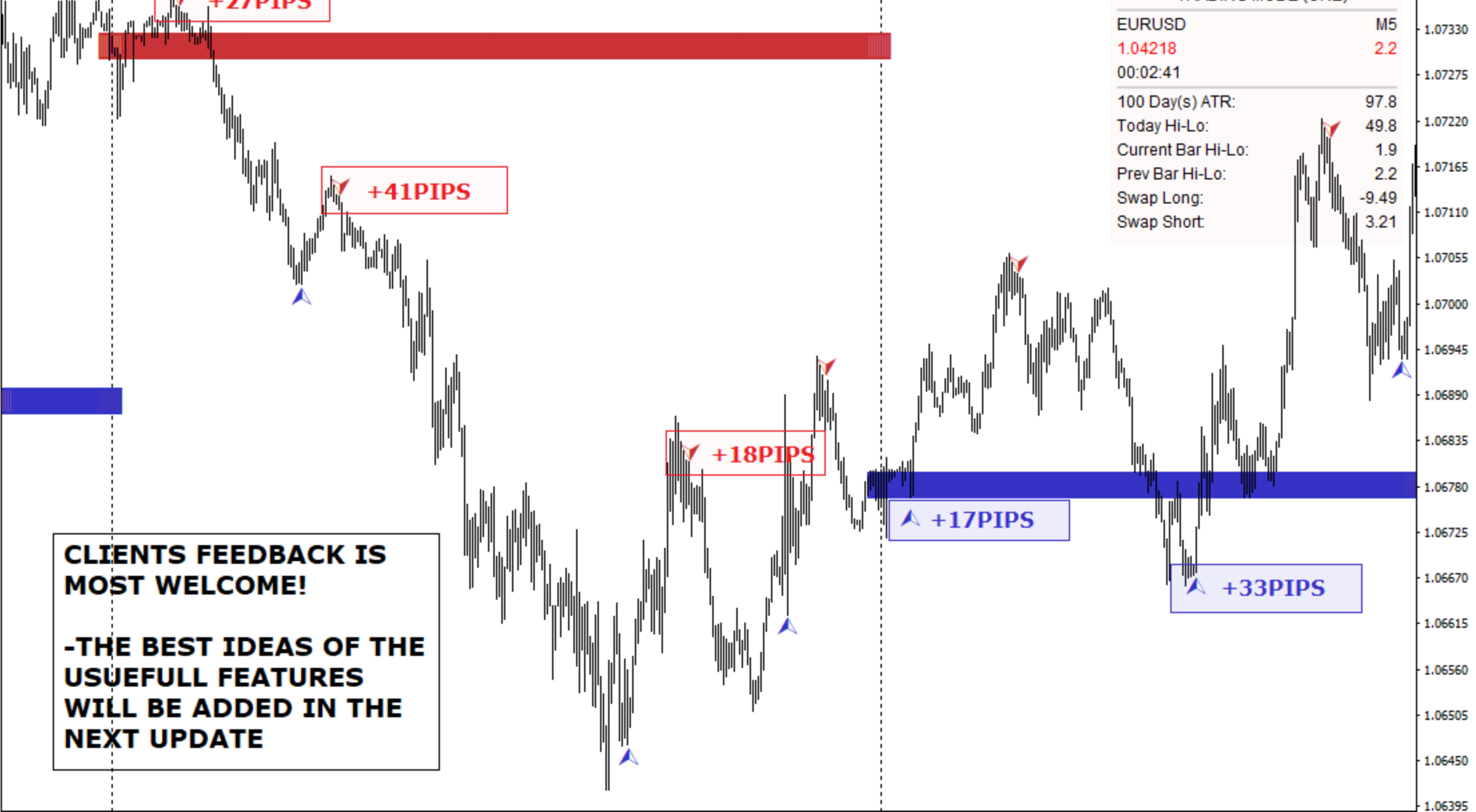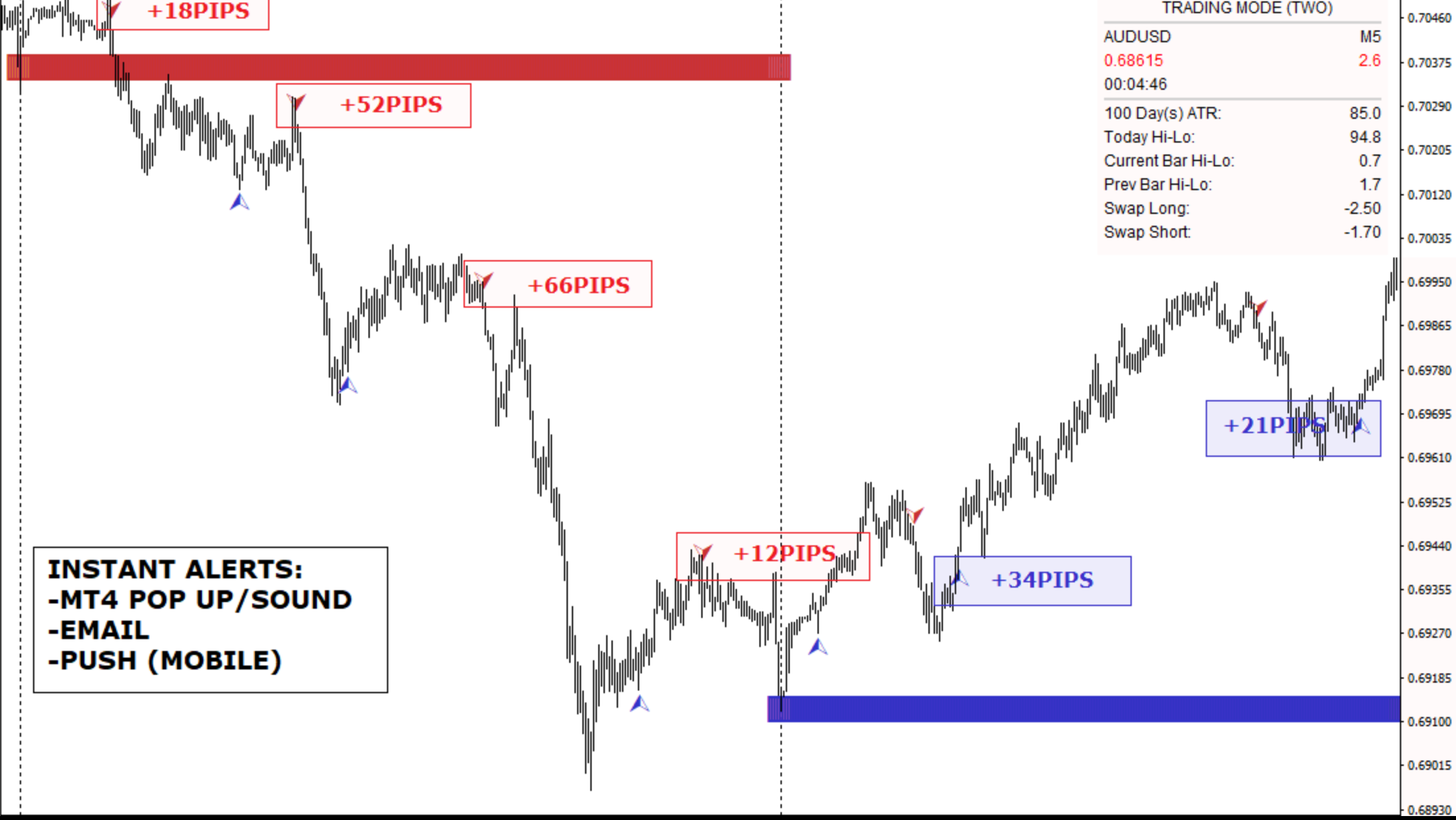 How to use mt4 indicators buy sell signals buy to trade
Buy signals
This indicator displays an arrow indicating that it is time to enter a long position. A pop-up screen alert ensures that the signal is recognized in real time. The best part is that the indicator calculates the stop loss for you. All you have to do is fill the order. Alternatively, you can set the stop loss below the gray dotted line.
Where should you exit a trade? Well, you set your stop loss using the 3:1 bonus ratio. In other words, you can set your own profit target, for example 50 pips. In addition, you can wait for the indicator to issue a bearish signal and exit the buy trade.
Sell Signal
Open a short position when the indicator shows an arrow and a sell alert. The pop-up alert also shows the appropriate sell stop loss. In addition, you can use a tighter stop loss by setting it above the dotted line. If you are unsure about setting your own stop, simply exit when the indicator signals a buy.
Conclusion
The mt4 indicators buy sell signals indicator provides excellent signals to enter short and long positions. It does not require any complex analysis. All you have to do is to identify the green and red arrows.