Description
Promax Gold EA is a fully automated forex robot that usually sells for $390. It has an internal setup that analyzes the market as well as the underlying news and collects all market information to make trades.
It is designed and programmed to trade with an accuracy rate of just over 88%, and if a trade retracts, it will close the position in break-even using the grid method without incurring losses.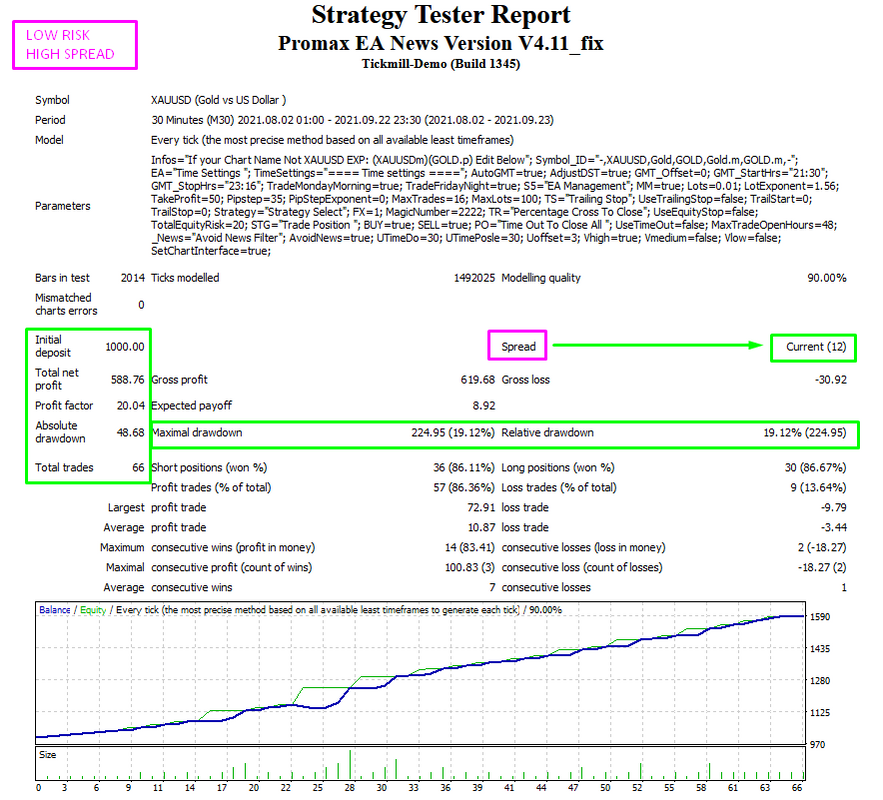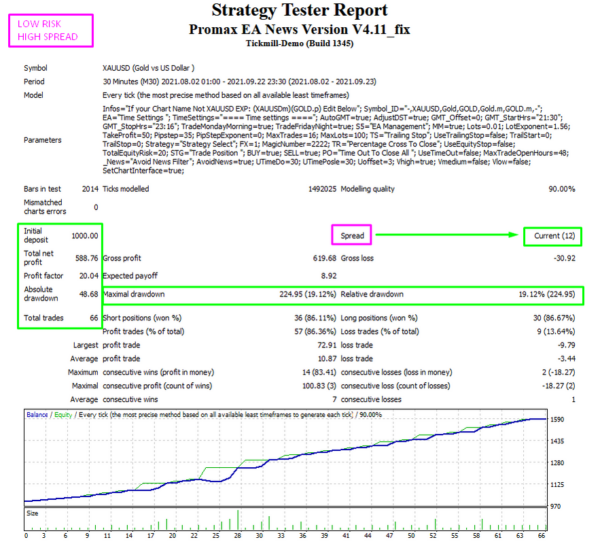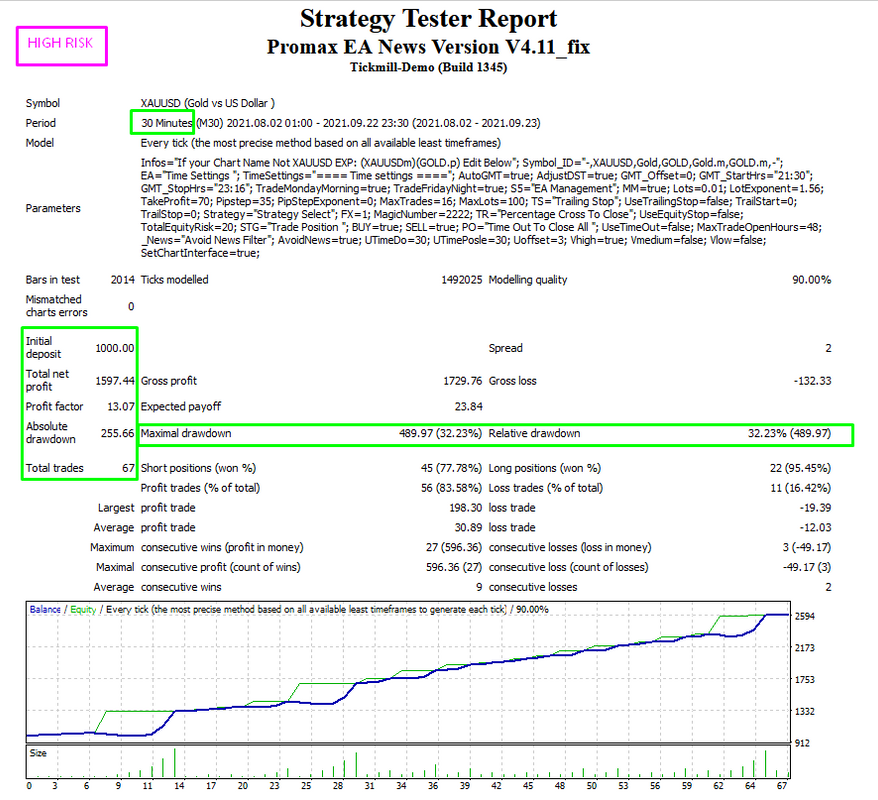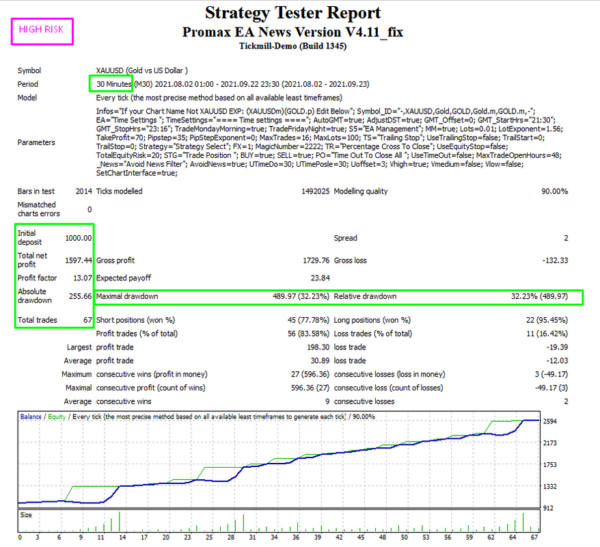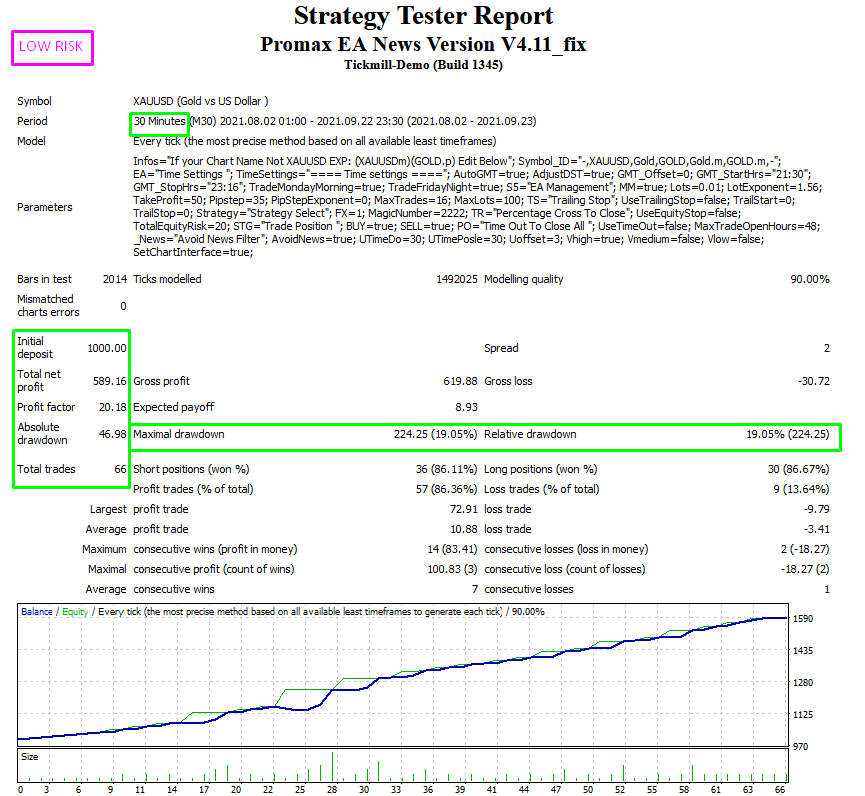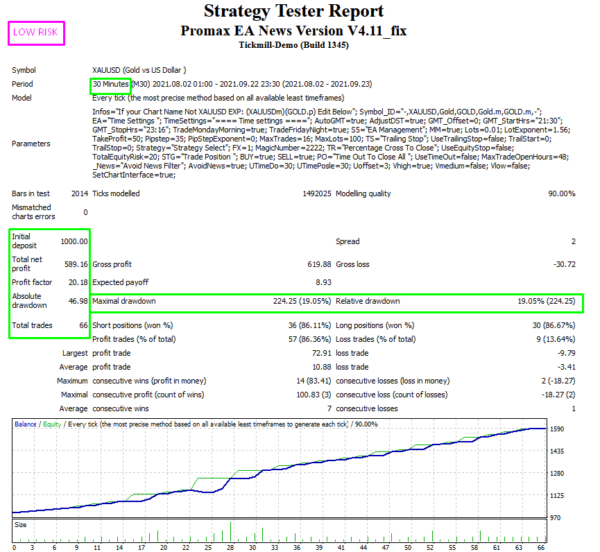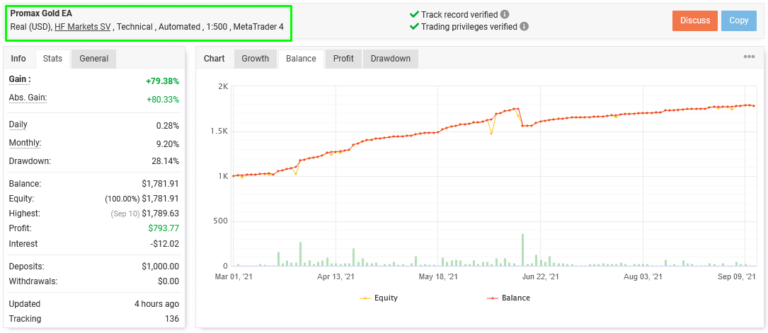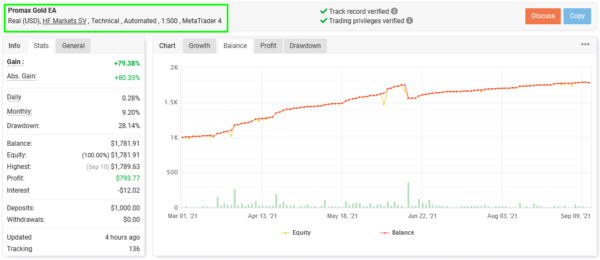 Recommended
Minimum balance of $1000 in a lingering account
Best performance on XAUUSD [GOLD] (works with any currency pair)
Works best on M5 and M15 (works on any timeframe)
www.myeaacademy.com/products/promax-gold-ea-with-smart-news-filter
Expert : V4.11 V5 V5.09 (Unlocked)
Indicator: urdala_news_investing.com.ex4
How Promax EA works ?
Promax EA works only for XAUUSD pair on metatrader4.
It has inner setting which is programmed to analyze the market and also fundamental news and collect all the market information to place the trade.
It is designed and programmed to trade only for above 88% accuracy and if the trades get in drawdown, it will use smart grid to close them in breakeven without loss.
For better Understanding on how well it works, order and try it on demo acc, it has 14 days full refund policy so it s risk free to test it.
What are the requirements to use this EA?
Easy 5 minutes setup, setting is already programmed in EA and without any changes just run it.
Metatrader4 demo or live account – ECN or Standard acc type.
1000 usd fund in the account or above
Download the zip file after order and unzip it
Drag and drop the expert file into expert folder of your mt4.
In mt4 open XAUUSD chart put it on 5 min and add the ea file to chart and get the alert error