renko charts mt4 download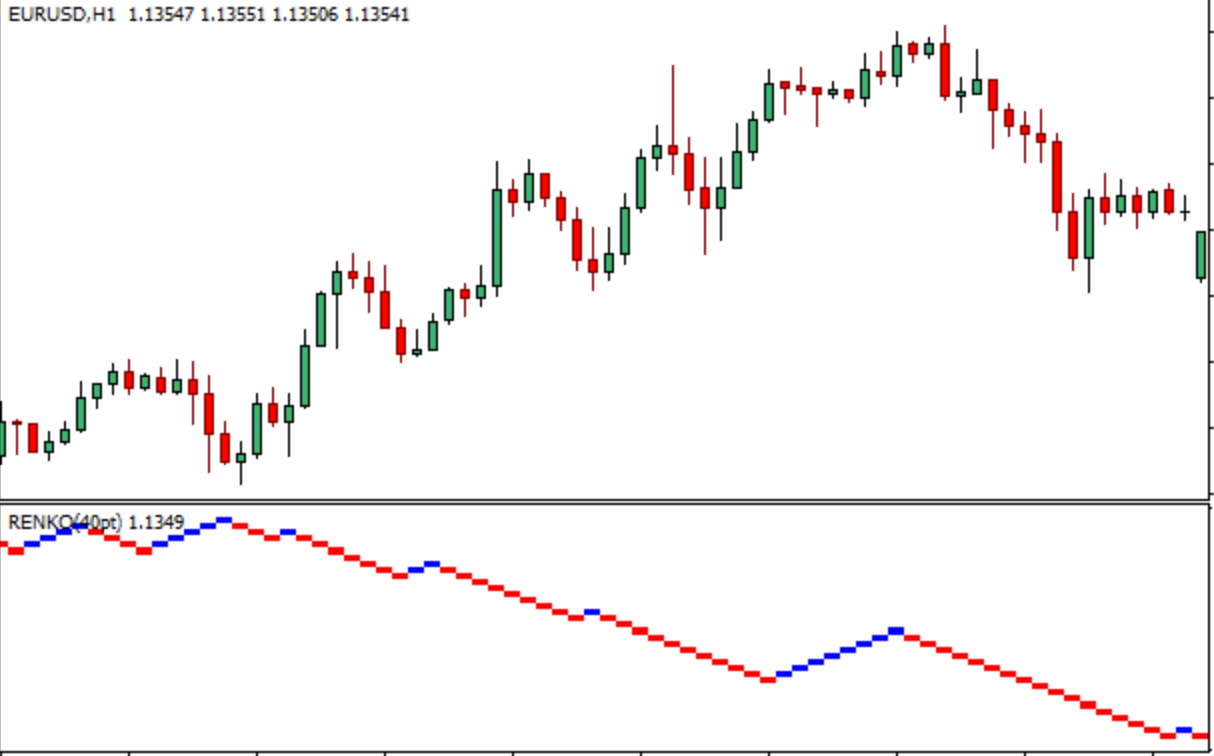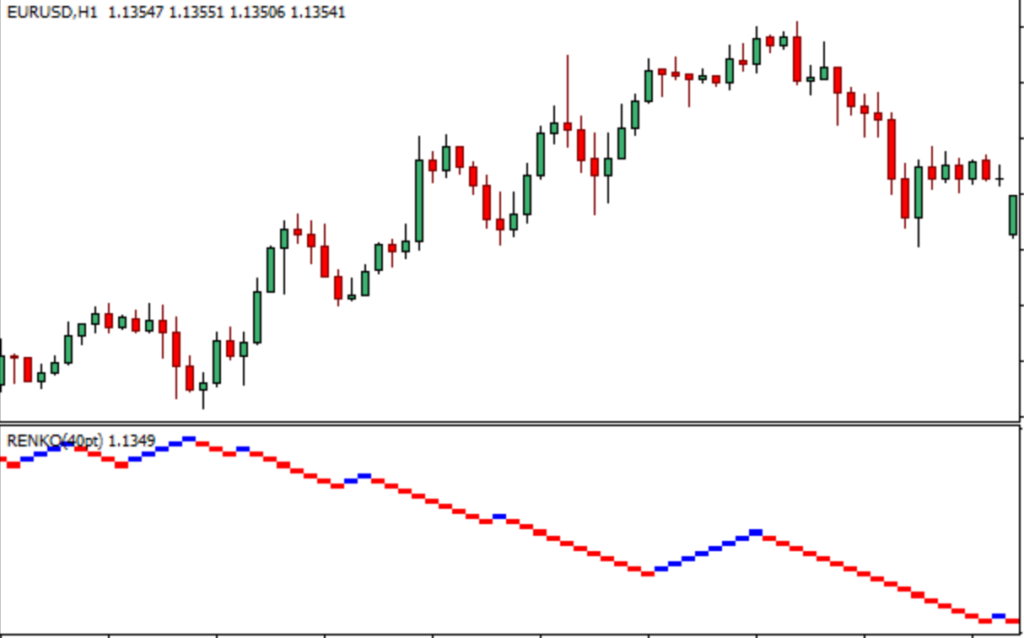 Its Renko Charts indicator can be used on MT4 prices and create Renko bricks. It provides a quiet Forex chart that can be compared to candlesticks and bar charts. This means that Renko charts show clear patterns and precise resistance and support levels. Forex traders can therefore achieve the most effective results when employing any trend-based forex trading strategy and can navigate them as long as the direction is considered prudent.
This indicator is ideal for both advanced and new forex traders. New forex traders are able to visualize how to interpret bull and bear market trends and make buy and sell trades based on the trend. Likewise, experienced traders can use the technical indicator and trade with confidence. The indicator can be used for each intra-day time frame, as well as for monthly, weekly and daily charts. In addition, the indicator is available for download and easy to install.
Renko Indicator Chart Setup for MT4 Trading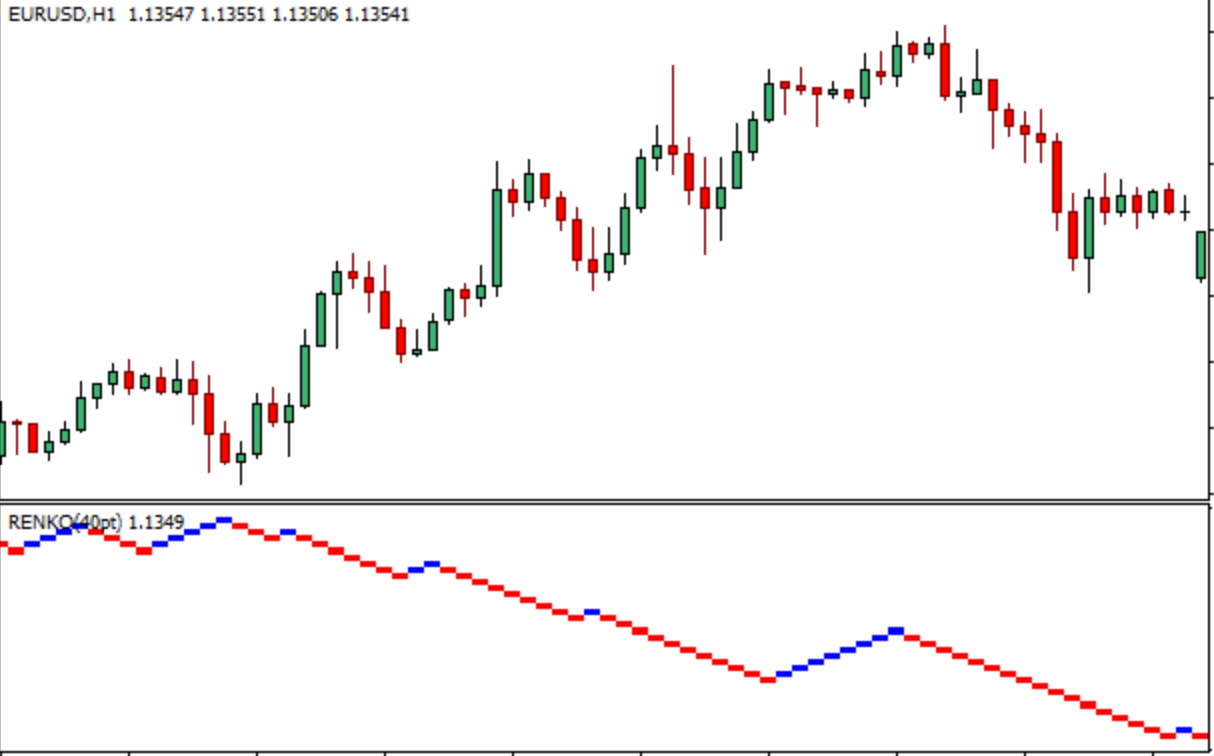 The above EURUSD H1 chart shows the Renko Chart Indicator for MT4 in action. The indicator shows blue bullish bricks in addition to red bearish bricks. The new Renko bricks are generated when the price changes the specified point value entered in the indicator settings. The indicator positions itself on the Renko brick at a 45 degree angle to the previous brick, sloping up or down.
Renko charts usually clearly show the direction of the trend as well as resistance and support levels, which are often difficult to understand in candlestick or bar charts. This is why Forex traders usually trade Renko charts with any type of technical trading strategy that includes resistance and support levels as well as trend direction.
The shift from a bearish market to a bullish market is associated with the Renko bricks changing from red to blue. Forex traders are able to place "buy" trades with stops below previous levels. Most forex traders choose to take advantage of the trend and hold their positions until the opposite shift in market direction occurs. However, the appearance of a red brick triggers a sell signal and is a signal to initiate a new position.
In a market where the color of Renko bricks fluctuates frequently, it may cause whipsaws. Therefore, forex traders use various methods to verify the change in trend and open the number of bricks in the direction of the trend. Thus, forex traders may employ one, two or three consecutive bricks to identify a change in trend for bulls or bears and then make buy and sell trades based on these bricks.
Many of the indicators used on candlestick or bar charts may be different on the Renko charts because they lack a time element. Therefore, Forex traders should try and test using different trading strategies.
Summary
The Renko chart indicator in MT4 does not take into account the time element and does not see the highs and lows in the time frame. Therefore, it can obscure the information needed for certain technical forex trading strategies. However, they are being widely used and followed by traders of forex trends.