Description
A trend indicator system that provides easy to use buy/sell signals. It comes with an on-screen dashboard that tells you buy/sell, trend, spread and various other information.
Trend Indicator is a very simple and intuitive visual indicator that predicts the trend direction along with the most likely combinations. It is based on the current feed and is updated with each upcoming quote. This is a great tool for all investors.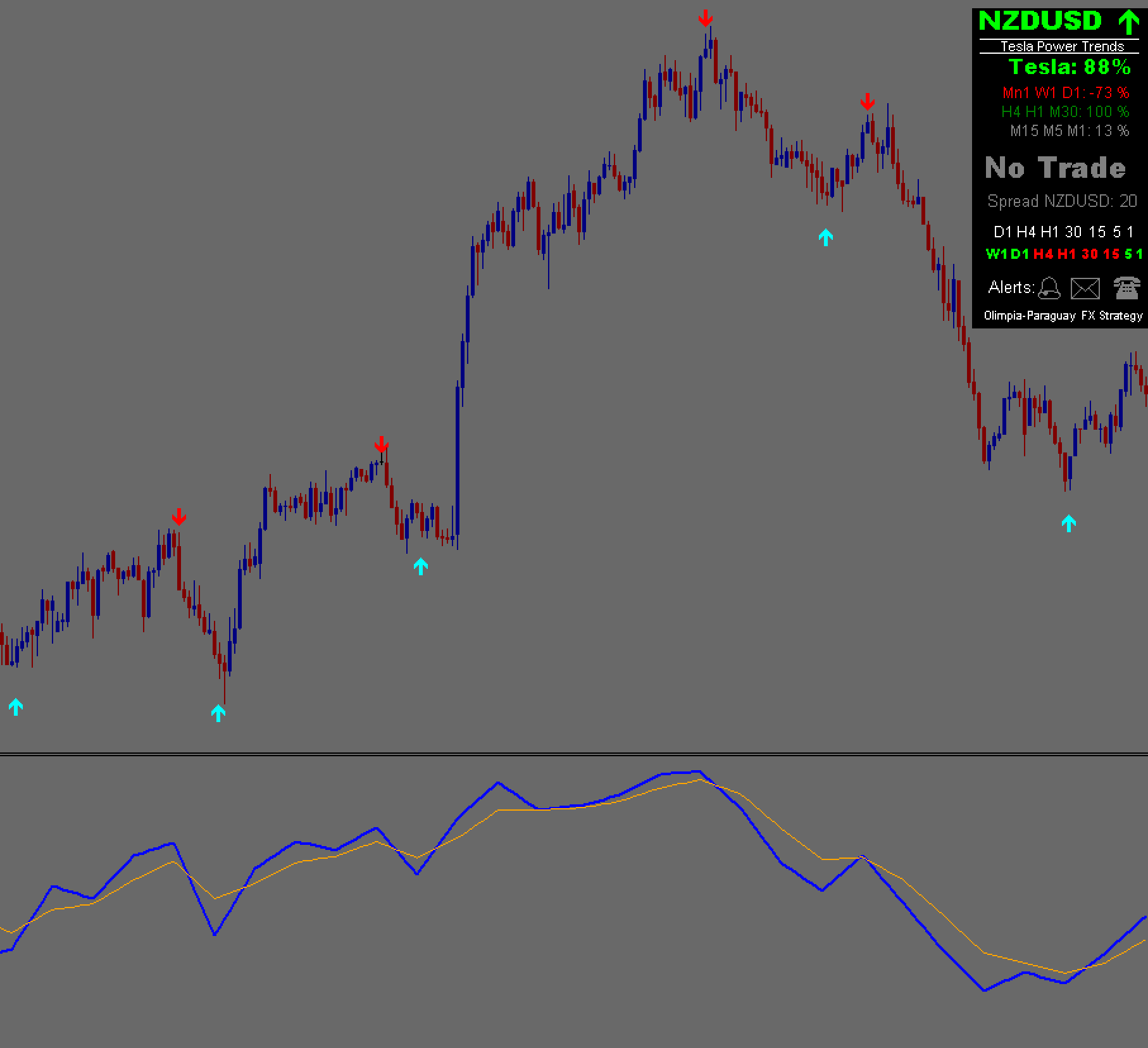 The indicator is very accurate at moments of very strong trends and is not suitable for trending currency pairs or markets, nor for use when influential news is being disseminated.
The Trend Indicator System can provide you with trading signals that you can use as is, or you can add additional chart analysis to further filter the signals, which is recommended. Although the system can be used by traders of all experience levels, it may be helpful to practice trading on an MT4 demo account until you become consistent and confident enough to go live.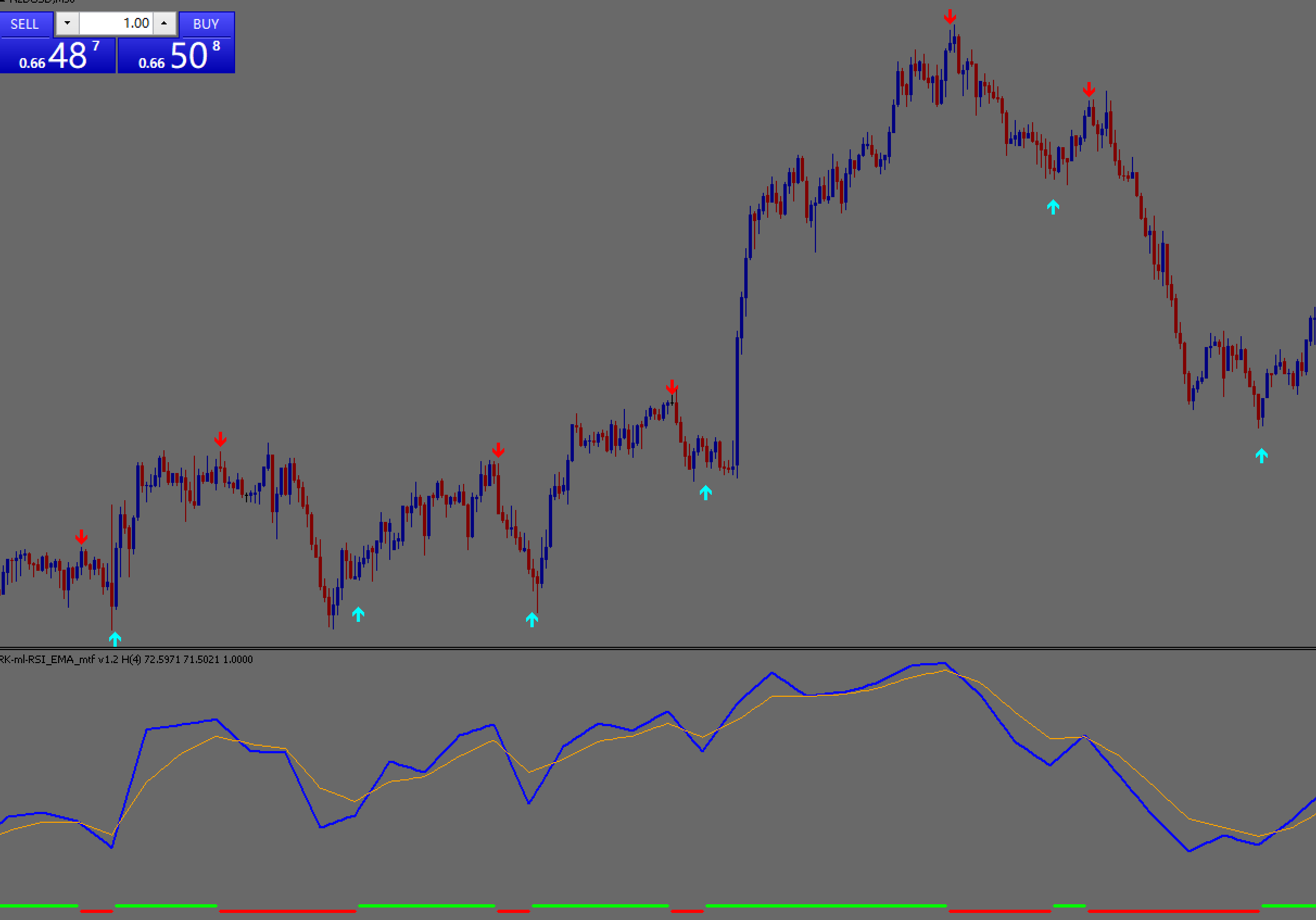 The Indicator System can be used with any Forex currency pair and other assets such as stocks, commodities, cryptocurrencies, precious metals, oil, natural gas, etc. You can also use it on any timeframe that works best for you, from 15-minute to 1-hour charts.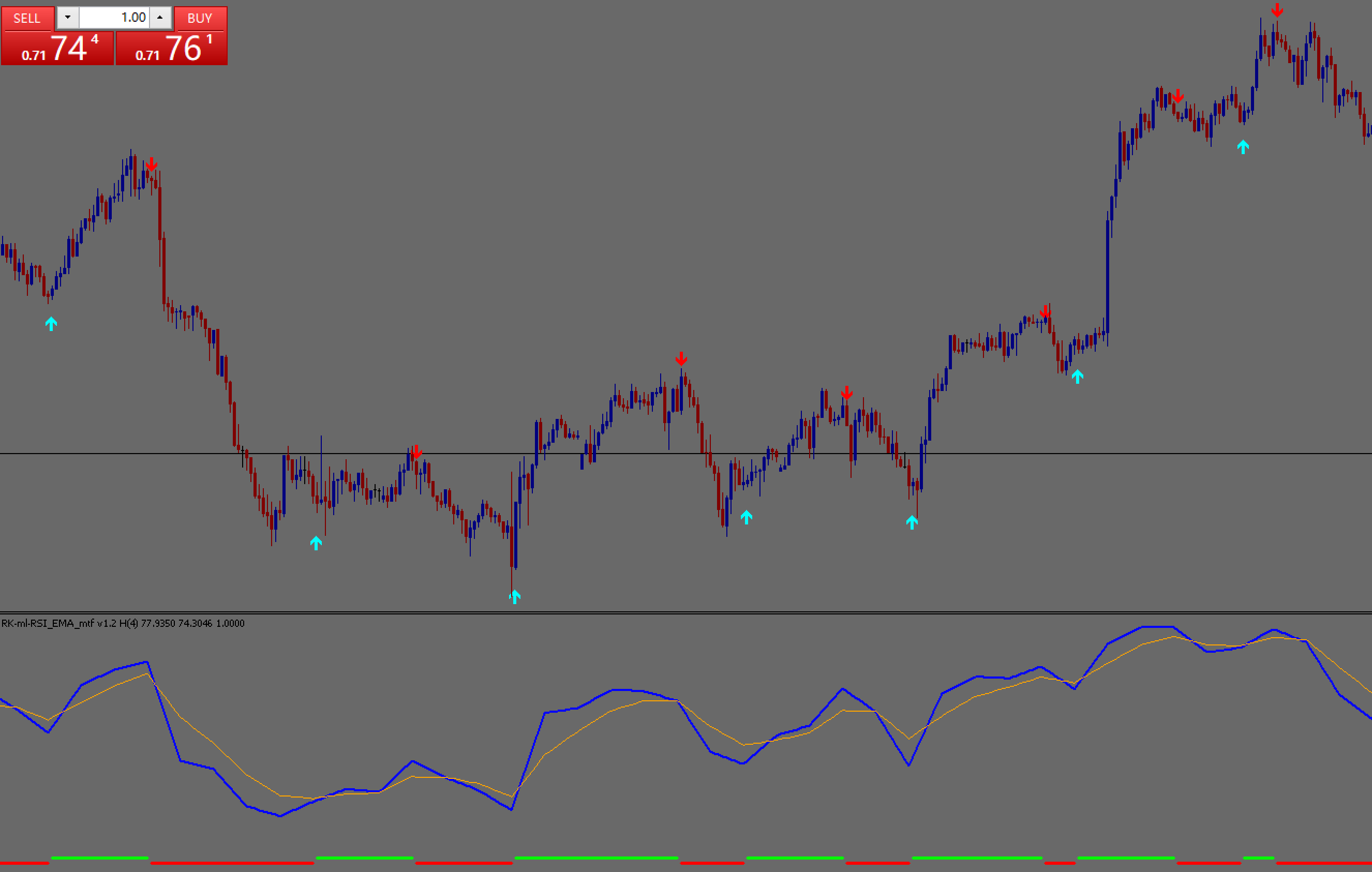 Features
Trend indicators are set up to send you signal alerts via mobile notifications or platform pop-ups. This is helpful because it means you don't have to stare at the chart all day waiting for a signal to appear and you can monitor multiple charts at once.