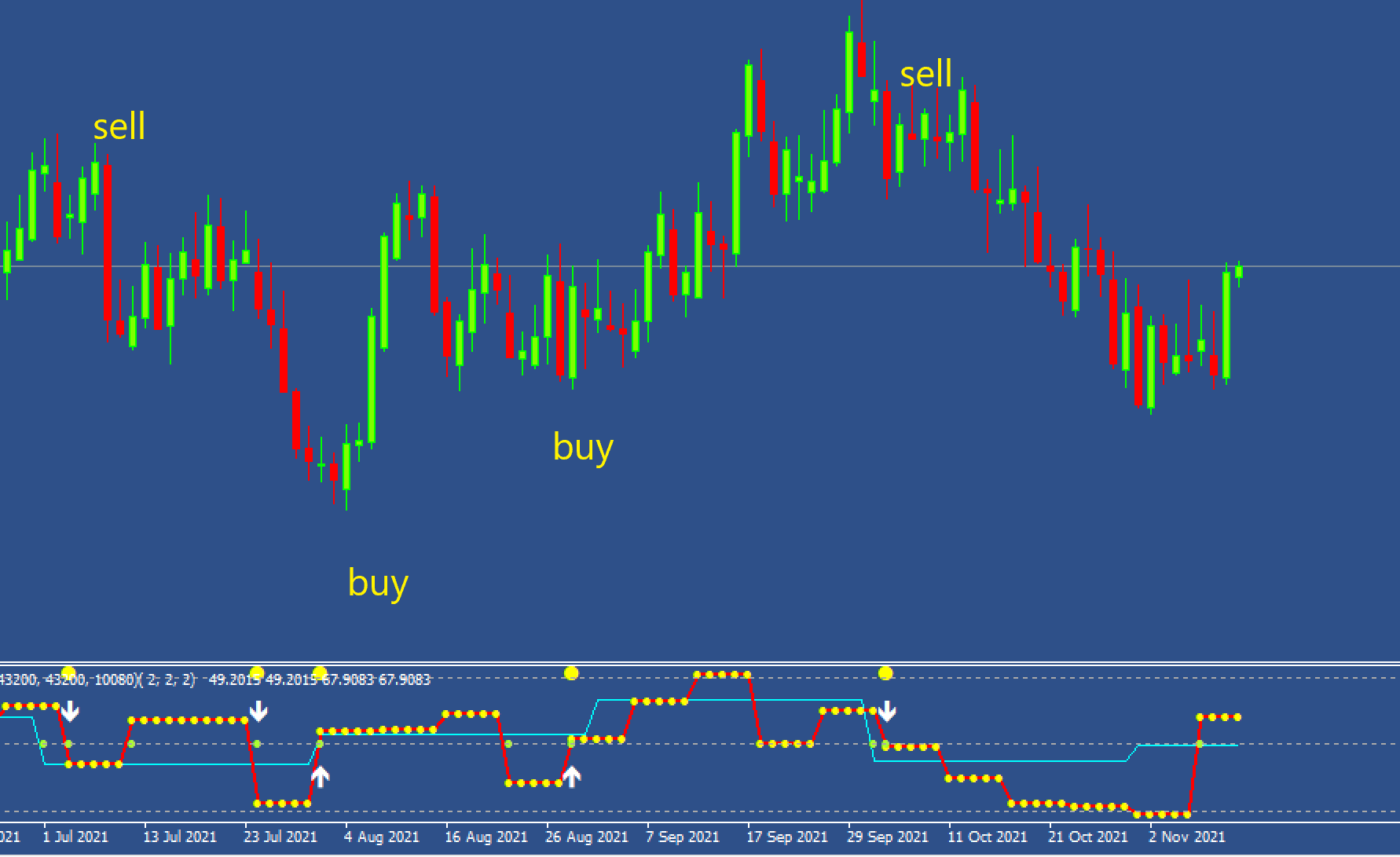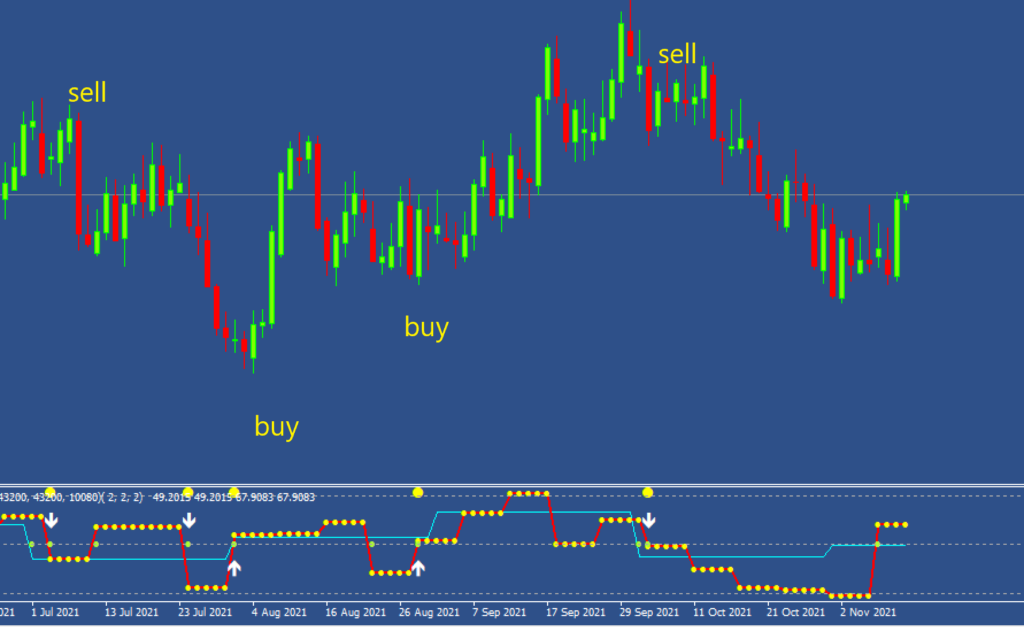 This RSI alert indicator for MT4 is built on top of several Metatrader RSI indicators. It provides buy and sell arrows, as well as additional confirmation of trading high probability signals. In addition, forex traders can choose to receive high probability and all probability alerts for the best trades.
Forex traders are able to apply the indicator to all time frames of the intraday chart as well as to higher time frames such as weekly, daily and monthly. Experienced and new forex traders can integrate this indicator into any strategy to achieve the best results. In addition this indicator is available for free download.
RSI Alert Indicator Trading Signals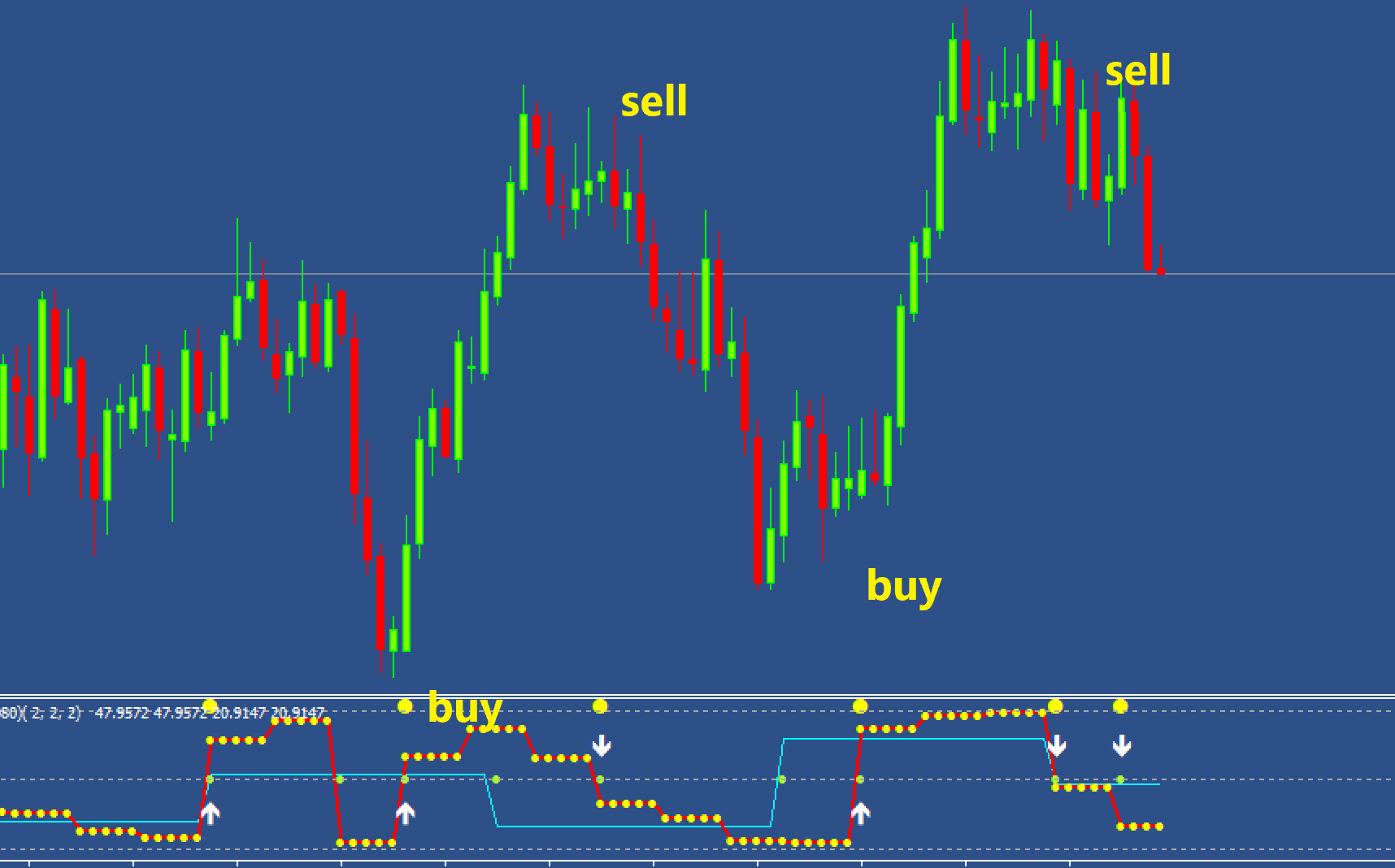 The chart above illustrates the movement of the RSI Alerts indicator in the MT4 platform. In addition, it shows yellow arrows indicating buy and sell signals for the trade. The indicator also has dark gray lines at the 7,50 and 93 levels.
If you notice the upward arrows indicate the possibility of a buy trade. However, the bullish signal is confirmed when both the red line and the water line appear at the 50 mark. On the other hand, technical forex traders can choose to sell when a down arrow appears. When a bearish signal is detected, additional confirmation is needed if the red and water lines are below the 50 mark of the indicator. However, if the red and water lines are above the 50 mark, the indicator can initiate a higher probability of trading.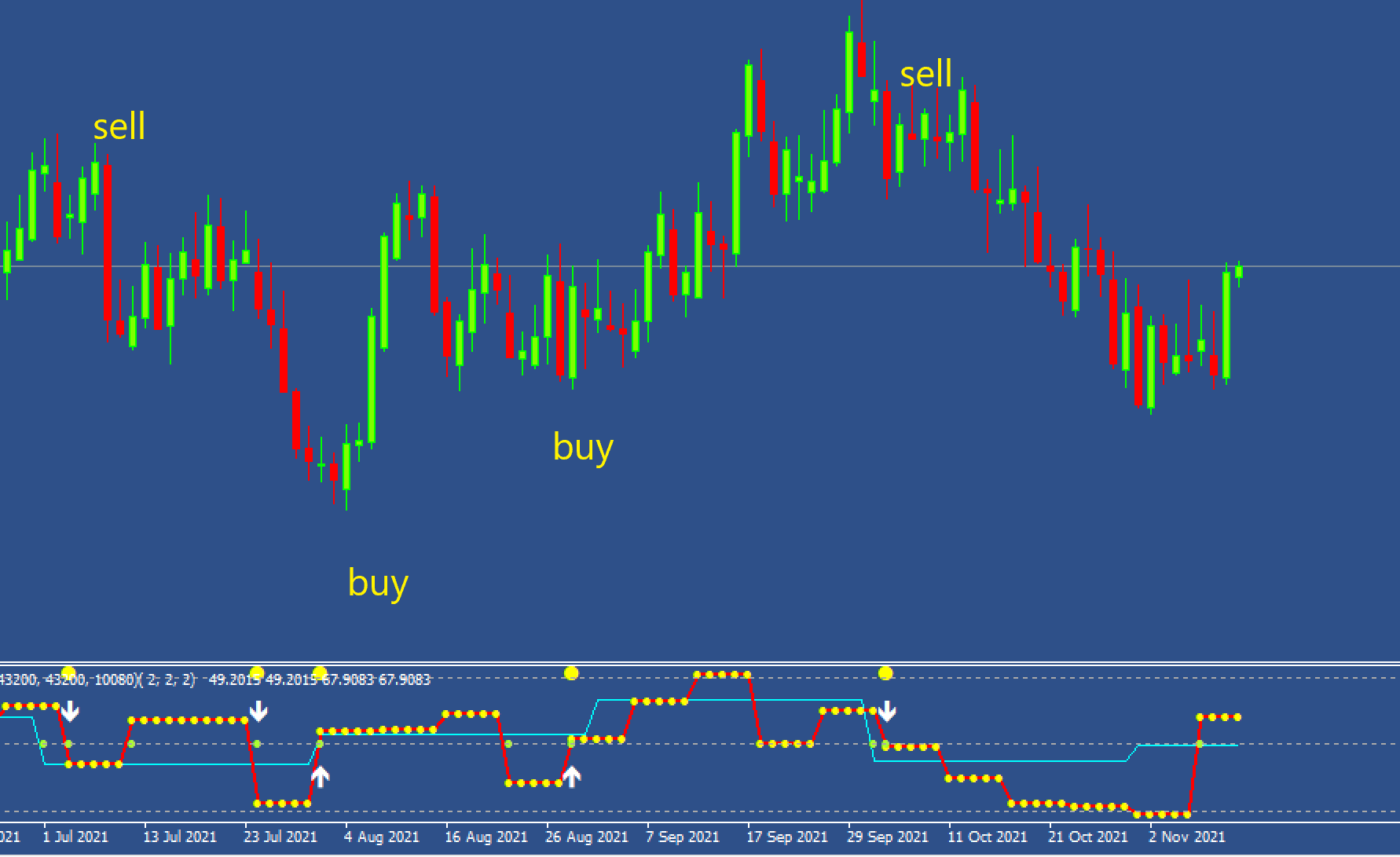 In order to obtain the most effective results, Forex traders must verify the trade signals when they are in sync with the price behavior. In addition, it is critical that the signal is positioned close to support and resistance levels, such as trend lines or the bottom and top of a channel. Forex traders should be cautious when trading near the lows and highs of the market.
Summary
This is the RSI Alerts indicator on MT4, the most reliable RSI-based multi-Meta Trader indicator. The alert signal will definitely help every Forex trader to make the most profitable trades.