Special gifts for teachers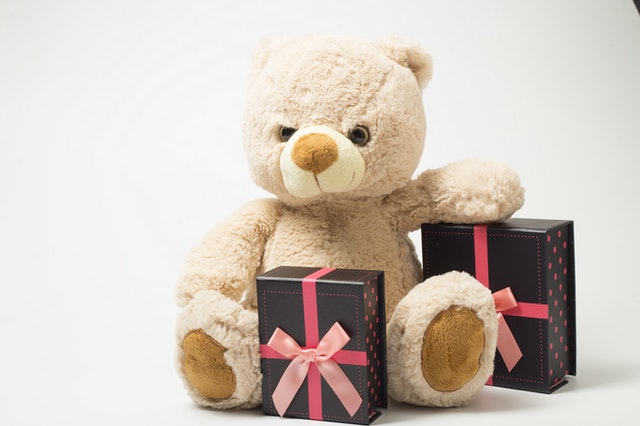 Have you ever wondered if you need to give a gift to a teacher? After all, you know how hard teachers work, and you want to show your appreciation. Whether it's for a special event, a holiday, or simply because you enjoy your teacher's hard work and dedication, there are some special things you should keep in mind when making this choice.
Teaching Opportunities
It's always important to look for those times when you can teach your children by setting an example. Most parents try to teach our children certain core values.
One of the best ways to demonstrate this is to offer a gift to the teacher. You may choose to limit it to specific occasions, or perhaps you prefer to give a random gift just to let the teacher know that you are thinking of them. Teaching is often a thankless profession, and occasionally giving a gift shows your appreciation for the hard work of your teacher.
Thoughtful gifts
It's always wise to put a little extra thought into teacher gifts. Be sure they are appropriate and something the recipient will enjoy. This could be something that the teacher can use in the classroom, take home to enjoy, or place on display. Most educators have fond memories of their experiences in the classroom, and keepsake gifts hold a special place in their hearts.
Special Occasions
Since holidays and other special events happen throughout the year, talk to your child about what he or she thinks the teacher would enjoy. Ask the teacher if he or she has mentioned any special interests, hobbies, sports or favourite pets.
Here are some ideas for special occasions
Thanksgiving: While this is not a normal gift-giving event, you can show your appreciation and gratitude for your teacher by giving a Thanksgiving gift before school is out. Things you might want to give include a fairly handmade ornament, a homemade treat (if it doesn't violate school policy), or a framed Thanksgiving-themed image of a lesson.
Christmas: If the teacher celebrates Christmas, a nice ornament would be appropriate.
Valentine's Day: Many children absolutely love their teachers and want to show their love by giving them something special for Valentine's Day. As long as the gift is appropriate and not too personal, this will work. A small box of chocolates and a handmade card is a great option. Other gifts include a hand cream that the faculty member can keep on their desk, a bookmark, or a coffee table book about the faculty member's interests.
Why not have the students create a "thinking of you" gift?
Each child can make something to show appreciation for the teacher and present it on the same day. If a couple of parents have some time on their hands, you can turn this into a party. Just make sure it doesn't take up too much valuable class time. Don't forget to bring a thank you note to let the teacher know how much you appreciate their dedication to education.
Remember this
No gift can make up for consistently poor manners, so take the time to teach them what it means to be human. Never give your child's teacher a gag gift or something that might be seen as insulting. An inappropriate gift is worse in every way than no gift at all.
Give your child a good refresher course before school starts and encourage them to use them, starting on day one. Throughout the school year, anything your child offers to the faculty will be like icing on the cake, adding to their excellent behaviour.
Related articles
Father's Day Gift for Dad
Prepare for his birthday and give him a surprise
birthday
Birthday Gifts – Say Happy Birthday to Someone with a Gift
7 Elements Of An Unforgettable Birthday Party
You need to know how to maintain a lasting friendship
Do something interesting on your birthday to make this day special
HOW TO CELEBRATE AN ANNIVERSARY THAT'S ROMANTIC
To Choose The Best Gift For Your Wife For Your Wedding Anniversary
Give Such An Unforgettable Gift
Husband's Birthday Gives Him A Special Day Of Joy
Some common problems of 6 kinds of air conditioners
Romantic things to do on the anniversary
Wedding Anniversary Gift
Best Gifts for Boyfriend to Impress Him
How to choose a gift for my wife when I get married
For women and children who love animals
Gifts for kids who love animals
A MUST-SEE FLOWER FOR BEGINNERS! 3 WAYS TO SEND, YOUR WIFE WILL APPRECIATE
What to buy for a soon-to-be dad?
DIY children's artwork and handicrafts
How to handle the stress of gift-giving
Your partner's anniversary you want to prepare for
Choose a good gift for your sister-in-law to give him
12-kinds-of-romantic-special-way-to-surprise-your-girlfriend
9 big Harley-Davidson motorcycle ranking
Five practical and appreciated gifts
Prepare for his birthday and give him a surprise
Personalized holiday gifts for each family member
Three Of The Most Common Ways To Personalize A Gift
The best Harley-Davidson gifts and how to choose
What Are Some Good Gifts For A Music Major
Long Distance Relationship
WHAT TO CONSIDER WHEN CHOOSING A BACKPACK
How to choose the perfect gift for your best friend
How to save money on designer handbags
What should I send to my girlfriend on her birthday?
Tips For Finding The Perfect Gift For A Loved One
Why gifts are important in our lives
10 things to keep in mind when buying a gift for men
What to look for in a gift for your boss
7 things to do when traveling in India
How much should I spend on wedding gifts that are appropriate?
Do I have to buy a wedding gift?
Gifts of sympathy
Some of the most common questions when buying gifts for family members
Find the right gift for your beloved
How to plan a sports-themed birthday party
A Good Choice Of Gifts For Panda Lovers
DIY children's artwork and handicrafts
How to handle the stress of gift-giving
Your partner's anniversary you want to prepare for
Gifts of sympathy
What Should I Do When Your Good Friend Leaves
Choose A Good Gift For Your Closest Relative Or Love
5 tips for choosing the perfect gift for your parents
Back to school gifts for teachers
Teacher Gifts Etiquette
Creative Ways to Make Mother's Day Every Day
12 Quiet Gifts for Christmas
A Unique Gift For The Person in Your Life
Gifting Guide – 5 Tips For Giving Gifts In A Professional Setting
The best anime gifts for anime fans